Color Testimonials
I loved your training!! Your step by step training on the rules of color and the 6 - Step Color Read Process gave me so much confidence on dealing with clients. It answered so many questions I've had for years doing design work!
I liked the idea of package pricing to steer the client into carrying the color scheme throughout rather than chopping up the home. The fabric samples is a great springboard into design work and also will inspire the client with the knowledge that they can change the right parts of the space anytime they want to.
Loved the course as an interior designer and home Stager I love working with color but it always took me a long time to finalize my direction, now with the color rules and process it going to cut that time frame way down. Thank you Audra
Audra, once again you are an amazing instructor who covers all the bases. Even though I have an art and design background and I understand the color terms, you explain it all in such a way that anyone can understand it. You are thorough and detail-oriented and this course was well worth the money. Thank you!
I absolutely loved the training and cannot wait to get out into the world of design!
Your training was abolultely fantastic! It helped me so much. I have been getting more and more clients asking for color help and it just naturally went together with my staging and design business. You really need to know color if you do staging or design. It goes hand and hand. I plan on referring to your training again and again. Audra, you have helped my staging/design business get off the ground. I basically created a whole new career after 60 and my husband is amazed at how quickly I was able to get going. You have really done an outstanding job in all of your trainings! I should of told you sooner! Thank you! Tara
Love the combination of color education with practical how-to steps to turn the knowledge & passion into a business!
Oh boy, where do I start? This training was so much fun! COLOR! Great information and resources were shared. I loved that it was not based on paint only, but included some relative design and marketing. Thanks again Audra for a great course!
Fantastic Color Training! Thank you Audra for helping me see color in a new way!
Emerge Vacation Rental Staging
I am so grateful for the tools and resources I now have at my disposal!
Great training! It broke down color into easily understandable terms!
I thought this training was packed with so much information that I feel very confident in adding color to my e-design business. I just landed a job as lead designer for a builder who is doing a neighborhood with 50 homes. I am picking all the materials and will be meeting with the home owners to help them choose their fixtures and designs. This class came at the perfect time for me. I know exactly what colors I'm going to be choosing. This also puts me in front of a lot of people moving into brand new homes that just might need some e-design work!!! Thanks for the confidence!!!
I thought your training was great! I'm a certified home stager and interior designer. We were taught color, not at this level. this was 10% refresher and 90% all new to me. I'm excited to offer this special service to clients. and I know this will help me to do my job as a home stager much better. I have so much more confidence with color now! Thank you!
I always enjoy going through your trainings and webinars because they are always so informative. You have a way of just gathering so much information and explaining it well in such a short period of time. Thank You for all the effort you put into your courses!
Studio 28 Staging and Design
Amazing training! I was hooked the first three hours understanding why something has always seemed off since we purchased our house. Brick in several rooms with warm undertones and paint all over with a blue undertone. Thank you for giving me the confidence to work with my re-design clients which always seems to involve selecting paint colors.
Dynamic Design Home Staging
I am so grateful for your training and continued encouragement and support. The training is amazing value for money. I cant wait to get started!
I really enjoyed the training. It has given me more confidence going forward. I definitely learned a lot; especially about dictators and showstoppers. Thank you, Audra for another great training.
E-Design Testimonials
The Expert E-Design training was amazing! I recently completed Audra's Expert E-Design training and I have to say, it was one of the best decisions I've made to enhance my interior design career. The content was very well-structured and easy to follow. It provided me the knowledge and skills that I need to confidently take on my new business. The Canva templates were a game-changer, as they will allow me to create beautiful designs in a fraction of the time that it would take me to start from scratch. Overall, I would highly recommend the Expert E-Design Training! It was a fantastic experience that is transforming my career and dream to become an Interior Designer.
It was and is the most beneficial training I have ever attended and received so much information and knowledge from!
This training was exactly what I needed! Audra was so upbeat and gave all the relevant information to take my business to the next level. It simplified so many processes that I was struggling with. Wish I knew about this course when I started my business almost a year ago. Don't hesitate! Sign up!!! Everything is literally prepackaged for you.
The training was amazing, you couldn't be any clearer on how to successfully succeed in this business. The handouts and templates are perfect!
I really enjoyed the training! I am new to this and have gained so much knowledge of how to proceed and start an E design business. I'm sure I will be referencing much of it as I continue forward. Audra is great in explaining everything and has made it so easy to start. I feel much more confident than I did!
House to Home Interior Design LLC
This training was extremely detailed. You're not left wondering what your next step should be. It's well explained and laid out. I feel like I'm not jumping off the deep end but rather shrouded with support.
This training was comprehensive and a good add-on service for designers. The templates alone are worth the price of this training!
The E-Design training was another full packed program, with loads of great information, resources and reusable templates to get up and running quickly -- Audra, your training just keeps on giving !
Wendy D Mills Staging & Redesign
E-Design training provided me with an abundance of great information, offering a fantastic way to kickstart my design business. I thoroughly enjoyed every aspect of the course, from the training modules to the provided templates. The HSR templates provided were invaluable, saving me time and effort in creating professional designs. I highly recommend this E-Design course to anyone seeking to launch their design business. The wealth of knowledge, enjoyable training, and exceptional templates make it a standout choice.
Audra, your E-Design class was a game changer. I've wanted to implement so many of the things you talked about but had no idea how do to it but now thanks to you, I do. I love the videos and materials you gave us and now I know what companies I want to have help me automate my sales and marketing funnels. I can't wait to see what happens next!
The Space: Let's Talk Interior Design!
I thought the training was thorough and very detail-oriented. If I had any questions, they were always answered in that same video, or answered in the next one. I loved that I was able to download the slides and print them out so if ANYTHING came up, I could gain immediate access to the information. The HSR templates greatly aided in the ability to begin a client project. It was helpful to see how different templates are structured and what has worked in the past with previous clients that Audra had. So thank you!!
The training and templates provided in this training are beyond valuable for e-design. I have been in commercial interior design since the mid-1980's, with a degree in residential design. I have been wanting to design AirBnB's for a while, but since I don't source residential furniture, I wasn't sure how to make it work. Audra provides so many tools, tips, and templates to make this venture a great success - not only for me, but for my future customers! Thank you, Audra! I am super excited to get started!!
I enjoyed taking this training course. I have always wanted to start my own business in the decorating and design field. I feel that I found the best training from Audra. The templates are a great tool to have. Especially just starting out. I would not know where to begin. So these will be a great help for me. I'm looking forward to pursuing my passion.
I think the training was short, simple and great. I LOVE the HSR Templates!! Giving access to these templates is the most amazing thing because truly the work is already done for you and so much time will be saved. Before this, it took hours to come up with concepts and inspiration but now, my client can just tell me a style and I will already have something to show with just a few tweaks.
All Things Home, Interior Design Services LLC
Excellent training that gives you a step by step process to get set up and ready to start offering this service. I love the HSR Templates so that you don't have to start a design from scratch.
Yet again, Audra and HSR provides the most comprehensive and valuable training available. I started an interior design business that has kept me employed since 2009 after taking her Home Staging Class...I found my way back, after a move from Los Angeles to the East Coast looking for a way to continue to serve clients in the West as well as build a business in the East; enter E-Design! What a dream, and the possibilities are absolutely endless. I can't wait for the launch of my website (Truly Branded by HSR) and to be fully engaged in selling these incredible services. I feel so fortunate that HSR was my training platform so many years ago, so I knew the program would be stellar. Next up Color Certification...even though I have been doing color consults for years, I love the way Audra packages it all and the tools in every training are invaluable. I can't speak highly enough about this program, the support, the follow thru and the value. Just do it!
Karen Sommers Interiors and Staging
The training is amazing I like that it had a lot of resources, self-paced , step by step videos and the templates very organize it was very helpful for me because I was able to go back over the material I worked graveyard full time as a heavy equipment operator I been working in Wearhouse for over 20 years in October of 2022 I injured my right shoulder rotator cliff tear and a ruptured bicep tear in September 2023 I will be having surgery. I know I needed to make a change and reinvent myself and learn new skills your HSR training helped me not to give up on myself yes it have been a challenge being homeless and trying to reinvent myself thank you
This was such an awesome training! I cannot wait to implement it into my business. The beautiful templates that Audra provides us is worth the price alone. So great!!
Francesca Alexis Interiors
I really enjoyed the training and the templates and I can't wait to get started. There are so many applications for E-design. We can't wait to help more clients and build lasting relationships with past clients.
Audra's training for E-Design exceeded my expectations. Very thorough and WOW, she is so generous with her work product. Sharing templates that can be rebranded, content resources, etc. At the end my favorite BONUS, the Essential Room Design Rules brochure. Thank you Audra for everything. I look forward to seeing my business grow.
NEW HSR Testimonials
I am thankful for the HSR course and Audra's leadership. I recognized early on, that my passion alone for interior decorating wasn't enough to move ahead in this industry. Audra provides the knowledge on how to BUILD A SUCCESSFUL BUSINESS. As a result of taking this course, I have since stepped out on faith, resigned my position as an Elementary School Administrator and I am going all in!
Home Staging Resource and Audra, provided a really comprehensive home staging training. Everything you need to start your business is there! I so appreciated all the sample forms that I do not need to "reinvent the wheel." And, her wealth of knowledge and experience really helped especially with what works and what may not so I do not need to waste time trying something. I am so glad that I chose HSR for my training and certification!!
This training was beyond what I expected. I was so pleasantly surprised to see that it included so many forms and templates that I can use in our business. The social media training was such a plus for me. Thank you for providing this training.
I have worked in a corporate environment for many years, but the Home Staging and Redesign Certification Course was one of the best learning experiences I have ever had. The training is comprehensive with a practical orientation. It is completely based on the experience and research of Audra and other stagers. They provide insights, examples and tools that were extremely helpful to develop staging and design skills and build confidence. I never expected to get so much out of an online training course!
I found the training to be clear and concise, allowing me to work at my own pace. The modules built one on top of the other and provided all the information needed to start my own staging business.
The HSR Training allows me to bring my passion to life! I have always had a sweet tooth for staging & design.

The HSR tools & resources are invaluable. I feel as though I have the step by step process to set up a successful business. This allows me to become the Spiritual Farmer to pour myself back into my family, my clients & my community. I love positively impacting people's lives & this allows me to fuel my creative juices.

Audra is brilliant & beautiful! Thank you for your sharing your talents & expertise with me! Grateful to be apart of the HSR Community. Creative Souls Unite!
The training I received from HSR helped me bring all of the concepts of a running a business in interior design/staging all together.  In the past, I struggled with how much to charge the client and ended up giving so many hours away. I really like the semi concrete pricing and structure regarding hourly rates and half day room redesigns etc. I also learned so much regarding where to shop, how to charge on wholesale items. Audra's training is really compacted with great information that is essential to starting a business in staging or redesign.
This course was a treasure trove of valuable information, equipping me with everything I needed to confidently start my own staging and redesign business. The course materials were outstanding, featuring excellent templates and resources that made the learning process a breeze. The comprehensive training provided was truly the best I've experienced, covering all aspects of staging and redesign in a clear and engaging manner. Thanks to this course, I now feel equipped and confident to embark on my new business venture. I highly recommend this course, it's an investment that will truly propel your career forward.
From clueless to confident, the Home Staging Certification Course by Home Staging Resource took my passion for design and turned it into a business ready to thrive! The course was an exhilarating journey filled with invaluable insights, expert guidance, and fantastic extras that truly set it apart. I learned the art of transforming spaces, honed my eye for detail, and gained a treasure trove of practical tips to kick start my career. Could I have done this on my own? I thought I could, until I realized that Audra's class saved me about a year of research and work, yes I still had to put a lot of work into streamlining everything, but i would have never known to do any of those things without HSR's guidance. Thanks to this course, I'm now ready to rock the home staging world, armed with knowledge, creativity, and the confidence to make every house a showstopper.  If you're ready to unleash your design superpowers and take your skills to new heights, this course is an absolute game-changer! Get ready to make magic happen!
I have learned a ....tremendous.... amount of useful education with Audra Slinkey and the HSR Certification Training! All of the information is written in an organized way that coordinates with the online training format. Audra details every aspect concisely, also giving you forms and formats that you can copy and paste to reuse for your own business. Who does that? I have really enjoyed opening up Audra's website each morning to dive into learning something new. Then reviewing the printed material to study by and to refresh my memory before continuing. I highly recommend this course to anyone interested in staging and design!
This training program has been the most thorough and complete program I have ever taken. Audra has provided every marketing tool, handout template, and all the information on how to setup and run a staging business that I have needed to start up my business. I am very pleased with this training program and feel I am set for success as a Home Stager.
I'm so glad that I found Home Staging Resource I learned so much helpful information that I was able to apply to my staging business.
The HSR training is detailed, comprehensive, and will provide anyone with an eye for design with all the step by step instructions needed to start a successful home staging business. The training is also filled with practical tips and interviews from others who have been certified and are operating successful decorating ventures. Audra's energy and enthusiasm is motivating. Her words of encouragement and regular emails are inspiring. I appreciated the often needed confidence boost! I also appreciate getting regular emails and tips as a continued member to get a constant stream of motivation and informative webinars and industry updates. Audra, thanks for a great resource to help creative people realize that a career in decorating and design is valued and possible!
Fantastic training program! Audra is so easy-going, real, knowledgeable and hits all the nails right on the head! She gives you a friendly, realistic, amazingly organized and reassuring presentation in her videos ...and I love her giggle and inviting glass of wine! LOL I never tire of watching and listening to Audra! The manual is a treasure trove of invaluable information, tips, worksheets, progressive subjects and chapters...very very detailed and covers an amazing amount of ground! I was a home furnishings store design consultant for years working with clients and a realtor who staged my listings and some other agents' listings so I've worked with clients and agents every which way, and Audra really understands all angles and aspects and brings that specialized training to you! The training is a great combination of manual and videos and the extra support she offers in fb stagers connect, workshops online, resources, etc is super! I would highly recommend HSR and the professional credentials in completing the program and certification you earn!
This training has been amazing! In addition to the awesome decorating modules, the business training is beyond thorough! Audra's explanation of each business matter takes away any self doubt! Starting a new business is scary, of course, but this training will give you the courage of knowledge you need!
Fantastic training program! Audra is so easy-going, real, knowledgeable and hits all the nails right on the head! She gives you a friendly, realistic, amazingly organized and reassuring presentation in her videos ...and I love her giggle and inviting glass of wine! LOL I never tire of watching and listening to Audra! The manual is a treasure trove of invaluable information, tips, worksheets, progressive subjects and chapters...very very detailed and covers an amazing amount of ground! I was a home furnishings store design consultant for years working with clients and a realtor who staged my listings and some other agents' listings so I've worked with clients and agents every which way, and Audra really understands all angles and aspects and brings that specialized training to you! The training is a great combination of manual and videos and the extra support she offers in fb stagers connect, workshops online, resources, etc is super! I would highly recommend HSR and the professional credentials in completing the program and certification you earn!
I really enjoyed Audra's trainings. Even though she is not in the room with you physically, it feels like it. I love how Audra knew what I was thinking before I even had certain thoughts. She is an awesome and funny teacher. I highly recommend this to anyone who has a passion for design!
I have been staging homes for over a year and I wish that I had taken this training sooner. I have learned so many valuable tips and advice from Audra and the veteran stagers. This training is a must for anyone wanting to learn more about the process, the marketing and the branding for you and your company.
This training was awesome! I will admit that I was intimidated stepping out into a new career, but Audra's training has fueled my fire and passion to move forward. Learning how to stage and redesign homes, and how to run by business has prepared me for my mission to help individuals and my community at top level!
I really loved Audra's training, as it was not just all book knowledge but very hands-on and visual with lots of sample materials for marketing a new business.
Audra's training was thorough and so full of relevant information. One of the reasons I chose this training was because she talked about continuing to update the curriculum as trends and technology changes. I loved being assured that when I completed this course, I would have the history and foundation of staging and design as well as the validity of the current trends and field scope. I loved the variety of videos, print materials, photos and testimonials which really gave me an immersive learning experience and allowed me to fully grasp the concepts. It was encouraging to see and here the results others have had in the industry and know that I have the capability to follow in their footsteps.
As scary as it was to spend the money on this training, not sure of what I was getting, I can't say enough how much time, work, and resources must have gone into designing it. Audra has done an exceptional job creating a grab and go training that really will help you get your staging business launched, providing you with all of the tools and resources for you to feel confident and soar.
This training was absolutely amazing, it gave me so much more confidence to start up my business. I would have never had the courage to move forward with all the resources Audra provided for us. I could not thank you enough for putting all your knowledge into this training to make me pursue a career for myself. If you are looking for resources and be more knowledgeable to take this training with Audra Slinkey.
Audra's HSR program provides you with the information and confidence to turn your love of redesign and staging into a real business!
I have really enjoyed the HSR training. It provides a good balance between the design and business sides of the staging business. While I have the passion for design and a general business background, the training has provided a great roadmap to get our business up and running in a timely manner with an efficient foundation so that we can focus on the part of the business we enjoy!
Home Staging Resource-Staging and Redesign Course is by far the best course I have taken in regards to how to start a business and how to market your business. These techniques can be used across any industry! I wish I would have listened to my intuition and taken the course years ago; I feel more confident in my career in the Home Staging & Organization and Real Estate Industry having completed this course.
This course has been amazing. I am so excited to get my business started and use the knowledge that I have gained from Audra's instruction and the HSR Staging and Redesign Certification to help people make their homes comfortable, organized and beautiful places to live, guide them in using what they already have to transform their home for themselves or to get top dollar in resale when prospective buyers FEEL HOME.
Audra Slinkey's HSR Certified Staging and Redesign is a very thorough training for anyone looking to get into staging and redesign. She captures your attention with her high energy and enthusiasm for the industry. She hosts many happy hours over zoom in between and this is a bonus. The material and handouts are very informative. Very valuable information all around!
With a background in internet marketing, I knew going in that it would be a huge part of starting a staging and design business. Audra went above and beyond what I would have ever expected in explaining piece by piece, the steps that you need to take in order for your business to be found. I love that she didn't base her training on cold calling, spamming, or other methods that would ultimately alienate you from the real estate world. There is absolutely no reason that you won't succeed if you do every single thing she recommends to do. The design part is the fun part, but the building blocks support the whole structure of your business.
---
Home Staging Resource Testimonial
I always wanted to get into staging for a profession. After working in corporate America for a few years, I felt emotionally drained and burnt out. Whenever I decided to start working for myself, fear would set in, and I would just let it go. One day on YouTube, I saw this video about leaving your job and going into staging. I didn't think much of it and decided to watch it. The video was of Audra sitting in her beautiful room, discussing the benefits of staging and how the market was booming. I KNEW this was a sign. At the end of the video, she provided the information to sign up for her training. I was hesitant to start a training course for staging. I felt I was good at decorating and designing; there was nothing I couldn't just learn on my own. I was so wrong. The training has prepared me so much. I have learned all of the ins-and-outs about staging, marketing, pricing, plus more. The videos were easy to follow. It kept my attention. Audra explained everything in a way that made sense. And it seemed doable. I feel confident to take what I have learned and finally fulfill my dreams. I am so glad I invested in myself with this program. I don't think there would have been an easier way to learn the amount of stuff I have learned doing it on my own. I can not wait to see what the future holds for Beau Staging & Design, and I have to thank Audra for that. Iesha
Audra and Home Staging Resource have been absolutely AMAZING! This course has shown me how to apply my professional experience in my previous marketing position, along with my passion for design, to create a career that is a dream come true. I learned so much, and it was great being able to complete the course at my own pace. I couldn't be more excited to launch my business, and having this training has helped build my confidence in my design abilities, and taught me how to create a successful business. I am so thankful for Audra sharing her expertise!
I am very thankful for Audra and her staff. If I had any questions, they were quick to respond, and the program is well laid out and full of information. It took a few months to decide as to which company to choose. I wasn't looking to learn how to stage or design, but I did need a certificate for staging, and I felt I was weak in business skill. HSR is filled with information in staging, business knowledge and most of all confidence building. I am very happy with the results and would tell anyone this is the course to take.
I am so thankful I took Audra's course! I'm a Realtor in the Las Vegas area and staging is essential to selling a home much quicker for more money for our clients! In a very competitive market, real estate agents know and understand the importance of having the home staged! Now that I have learned the tricks and have gained more knowledge I'm ready! Next is the eDesign course! Thank you Audra!
Even with experience with Home Staging under my belt I wanted to be certified. I was pleasantly surprised at how much more I learned going through this course. I highly recommend it!
HSR Staging and Redesign Certification training by Audra Slinkey was simply amazing! Home redesign and staging has been a hobby of mine for many years, and I finally decided to follow my passion and turn it into a business. I had the confidence to do my own projects, but wanted to gain more knowledge in home staging and redesign so that I could provide my clients with the best service possible. I have a bachelor's degree in business administration and a masters degree in counseling, and I learned more in Audra's training than I did in my two degree programs combined. The training is easy to follow, practical, and incredibly useful if you want to start your own business. I am not sure I could have done this without Audra!
I was so nervous about taking this leap. Audra's training course has made me feel very confident in my choice. The training program provides so much information from example contracts to how to shop! I can not express my gratitude for having this training available to me. Now I can start my business knowing I have found my people, am educated, and have a major support system to turn to when I need.
I am a Realtor and loved staging my listing and always had a passion for design, so I decided to jump in with a partner to start a staging business. Audra's class has a wealth of knowledge and resources. I thought I knew a lot but WOW and learned so much! Thank You Home Staging Resource.
I honestly was actually humbled to have been told by a friend about Home Staging Resource for the training and certification program. I am a full time working single mother of three kids. I am a Monday through Friday, 8-5 worker with periodic overtime still trying to make ends meet. I have ambitions and goals to further myself and better myself, not just for me but to leave a legacy for my three kids. Being my own boss one day to as well have the time for sports and any appointments needed for the kiddos. To have a job where my kids eventually will have a job with me if they so decide. I am extremely excited to be my own stability. I am so incredibly happy with the layout of the training let alone the amount of time I am given to complete the course in order to get certified. It definitely has helped with all that life brings. Thank you so much for this opportunity!
I have years of experience designing and staging, very successfully. I was torn about whether I needed to be certified and asked around. I kept going to Audra's special events and was drawn to this course, finally deciding more knowledge is more power. Best decision ever!! The promo materials and handouts alone are worth the price of the class. They are beautiful. I have learned so much I thought I knew, and motivated beyond! Audra is a phenomenal educator, teaching in such a way that you feel like it's live. Amazing. If you are thinking about it, do it!
I researched a lot of home staging training programs before I decided on HSR. Initially, I started my training with a cheap alternative, and unfortunately, you get what you pay for. Round two, I took my time and weighed the pros and cons of several programs. I'm glad I went with Audra's. It was the redesign component along with Audra's personality that were my eventual reasons for choosing HSR. You get a tremendous amount of value and it's nicely balanced with reading material and videos.
Audra's training is the most in-depth course I've even taken. Every single part of the business is covered, not just design. I originally bought this class because I love design and wanted information on decorating my own home. Now I can see the benefit and joy that can be had in starting my own business. I wish I had found this course 15 years ago.
The best decision I made when starting Inhabit Home Staging was training through HSR! Audra in meticulous in sharing her hard-won experience and skill with you so you are more than prepared when you complete her training. Starting your own business is brave because there are so many factors and unknowns, but her training literally provides e v e r y t h i n g ...including the kitchen sink! Yes, I eat, sleep, and drink all things "home", but business best practices and requirements? Not so much! I feel so confident that I have a solid foundation because of this course, could not have done it without her. Thank you, Audra, for sharing all your hard work and expertise so others can confidently succeed in this industry! You are an exceptional and generous mentor!
Audra's Training is very comprehensive and she has taken all the guess-work out of the equation. She even makes sure to enhance and add to the training regularly content, so it remains current and relevant. This allow us to keep up with current industry trends and remain competitive.
Thanks Audra!
I loved the journey and when it did get very overwhelming for me, I just took a break while balancing two part time jobs and once I got back into it with a fresh mind, I was able to process a lot more fluidly. I love all the information that is given and very clear. I am so thankful for the sheets made for us basically making it easier to start the business. This program really gave me a jump start!
The HSR training encompassed everything necessary for an upstart staging business. From process to branding to interpersonal skills to design fundamentals, Audra covers it all. The information is delivered in an organized and engaging manner that invites you to return to the resources easily and often, allowing you to create your personal strategy with Audra's expertise and guidance.
I have been a realtor for 8 years and commonly staged my clients homes without any formal training, because I knew their homes would sell quicker and for more money if properly staged. Honestly though, it is because I love to decorate. I had taken a staging course previously for realtors which pretty much gave me basics, but not much else. When I moved from Colorado to South Carolina I didn't want to get my real estate license and start all over. I decided that if I have to start at something all over I'd rather be a full time stager. I wasn't in the HSR class for long, but following along with the outline I started getting calls. My first job with with a home builder doing model homes. My second was with a new home owner buying their first new home. I'll admit I was scared and excited at the same time. But with the resources HSR gives you, such as stagers connect, (this was a life saver), and all step by step forms, it really went smoothly. I would highly recommend HSR if you are serious about becoming a stager!
Audra's Home Staging Resource training is excellent. She truly offers the A to Z aspects of staging or redesigning a home. Her videos are easy-to- watch, informative, and bring her training and expertise to us. Her manual is comprehensive. Her HSR Library of materials are super time-savers in getting started or being organized. After taking this course, it has reignited my passion for staging and redesign. I am confident that I am prepared and knowledgeable to immediately start my successful staging and redesign business, Gulf Coast Staging. Lily Ann Gathings
The HSR training was a fantastic foundation to get my business up and running. Providing guidance on steps to start a small business, details and examples on services and pricing, and providing a connection point to others in my same "new to professional staging/designing" boat were invaluable parts to moving forward into this industry!
I have been so impressed with the amount of information and resources provided in this training. am armed with business forms, marketing materials and overall industry knowledge that is invaluable. Launching a new business at first seemed so daunting to me, but now I am educated and prepared to grow my staging business - and take it beyond my initial vision.
I would absolutely recommend this program to others considering this industry. You won't regret it!
When I was looking through the different Home Staging Courses available online, Home Staging Resource stood out the most for the abundance of information it had to offer. With a degree in Interior Design I wasn't looking to spend my money on a course that would " teach me how to match pillows to wall colors ".
This course has been way more than I could have imagined , there was no stone left unturned . Not only did I finish this course without any questions unanswered, I also walked out with a complete How-To Manuel on starting and running a successful Home Staging Business.
I am so Happy I found this Course , It has been everything I didn't know I needed !
The training, the presentation of the information, the way and the order in which it is presented, with both video and book work, really keeps you engaged. It is super informative, with lots of examples, before and after. Audra keeps it simple and to the point. Not a lot of FLUFF, but every day, every budget, information and examples. She has years of experience and passes all of this to you in your training. The ability to look back to the book or go back online to watch the videos again, is extremely valuable. The FB page and the other social media avenues for reinforcement and continued support, is one of the things to set this training apart from other trainings.
I can't believe how valuable this course has been to my career. I have been staging, quite successfully for five years... or so I thought. The Home Staging Resource guide has given me a plethora of tools to use in all aspects of running a small business, as well as tips of the trade that help simplify and clarify the staging process. Kudos to a great course!! I can't wait to take all I have learned and apply it. Thank YOU!
I found the HSR training to be incredible. The fact that you can do it at your own pace and go back and re-read and re-watch videos was really helpful for my busy life. I loved how detailed Audra got about both the business side of things and the creative. I also love the community aspect of the HSR group! This training was so comprehensive that even though I have no experience, I feel completely ready to begin my new career as a home stager and redesigner. Thank you!
Aurda's training has been a fun, motivational, and educational resource in starting my own business. Having completed the HSR Staging and Redesign Certification Course I feel like I have all the tools I need to start my own business and really thrive. The training really helped lay out the foundation to be successful! Thank You Aurda for sharing your passion and knowledge!
If there is one word to describe the HSR training it would have to be thorough! Audra has used her expertise in the greatest way possible by giving us every tool that she has in her arsenal for us to use for not only setting up our businesses, but also to succeed in the business! Thanks Audra! This training is invaluable!
Audra's training manual and detailed videos have been so helpful. Being a RE Broker and understanding all of the details that go into a successful stage when helping my clients the most value for their properties is absolutely the most important detail. Audra is so hands on! she is always available for any questions and answers her emails! I have already recommended her to another agent!
Greater Seattle Home Staging
As a Real Estate Broker Associate, I sometimes get homes to put on the market that need a little bit of help being presentable. I have two bins of quick decorations that I replace with some of their decorations. I never charged them for it as long as I had the listing. Lately its been more like putting a table, staging the kitchen and the bathrooms and that all costs money. I decided to look into Home staging Resources and loved all the knowledge and ideas that were in the program. My mindset now is to work my staging business as a BUSINESS and not be so generous in supplying everything for free.
I've been telling friends, "I wish my college professors had set me up for success as much as Audra has provided in this course." And it's absolutely true. The hours you'd spend on creating forms alone is worth it! Add in all the support, videos, and 24/7 access so you can work when it's convenient for you. I've been making this my midlife passion project, so I'm not in a hurry so much as using all this info to cultivate a business that will grow with me as I grow older. I'm truly grateful and will continue to be a member of HSR to continue to have access to all this valuable info and support.
I am so grateful to have found Audra's Training , she and her team did an outstanding job on this course. It was everything I thought it would be and more. I am also so thankful for each and every document she has given to us to help us succeed in our business. This course has given me the confidence and knowledge need to start to build a business for myself and my family. Although I am just building my business I do feel hopeful that I can succeed due to taking this course. I can tell a lot of work has gone into development of the course and again I truly grateful!! I do see myself taking the color course next! I have told people about how great this course is and will continue to do so . Thank you Audra and all others involved! You are amazing , thank you thank you and thank you!!
Sincerely ,
Amecia Miles
Audra's Home Staging Training is fun and comprehensive. Having a background in art & design I was impressed with her knowledge and pulling it all together for staging & redesign. There is a ton of information here! The business foundation is comprehensive and the checklist makes it easy to stay organized by checking off all the completed boxes. The best part about all of it is Audra makes it fun and digestible! You're not going to get that anywhere else! I highly recommend HSR and I look forward to my next course in E-design!
What can I say Audra. You were the very first staging company that I selected when I started my staging business back in 2017 and here I am still. One of the reasons I selected you, there were many, was "hands down" all of the resources you provided. I am a resource queen myself and you totally spoke my language. Since then, I have taken your Color course and most recently E-Design. I must make a confession here, even though I absolutely love my successful vacant staging business, I am secretly having a love affair with everything color, design & redesign.

Thank you for opening up some many wonderful opportunities within this industry for so many of us and for having a huge positive impact on my life. I look forward to 2021 and seeing what is on the horizon for you and your next award winning innovation.

Warm Regards,
Theresa Ceglio, We Stage Jacksonville
xoxo
I have been a designer for many years but I am fairly new to staging. I have learned SO much from this program and I think it's great how Audra really pumps you up to be successful! I love the Stagers Connect where I can get to know other stagers and the successes as well as problems they have and how everyone comes together to help each other.
Audra is an incredible Home Staging & Redesign instructor. I have been in real estate for over 12 years and wanted to get certified in Home Staging so that I could provide an additional home staging or redesign service for my clients. This class was absolutely amazing! I learned so much about how furniture and decor should be placed in a room to make it look gorgeous. Additionally, there is so much of the business side that I did not know about, which was explained is such great depth. Thank you Audra!
Wow, this training was everything I could have needed and more! I knew without a doubt that this was the career for me but I had no idea how to make it happen. I found the HSR website and I signed up for the free live class happening the following night. The class really showed me how much I needed to take this course. I filled pages on pages in my notebook just from the 1 hour class. I knew the training would be so helpful and informative and I was right! I now feel so confident to start my own business! I can't thank the HSR team enough!
Four Lovely Walls Staging + Interiors
I have been staging/redesigning for 20 plus years, Audra, your program/training has really fine tuned my business. I have been a little "accidental" because when you love what you do, and people love what you do, business comes without much effort. With the business plan, Black Book, marketing and numerous other checklist my business has become much more streamline, not to mention a greater bottom line.
I loved this training program. I have been researching and trying to start my own business for some time on my own. I decided to take this training to give me direction on how I wanted to run my own business. There is so much information that would of taken me years to figure out. I like the fact that this training program gives you support from others in this field so you don't feel like you are on your own. I do not regret taking this training and more confident with my services I offer to build a successful business.
Sharonn's Stagingand Design
HSR is the most comprehensive staging training I have come across. The ability to go at your own pace combined with the most detailed training sets anyone up for success. I feel extremely prepared to take my business to the next level.

I am thrilled that I have found this community and decided to bet on myself. Thank you Audra!!
If you are even considering taking this course, it must mean you love home design. STOP HESITATING! I was and am still blown away by the attention to detail, the amount of useful materials, and just the pure natural skill Audra has as an instructor. Bonus: She knows all about marketing and does not skip a beat on informing you of all of the many outlets/opportunities the staging world has to offer. With her help I was able to start my licensed business, Home Buzz Staging & Redesign in beautiful Palm Springs, CA. I grew up near the Coachella Valley & have even expanded my services to my home town of Joshua Tree. I started staging in WEEK ONE of this training! I was able to go in with a ton of confidence knowing that HSR and Audra had my back. I've already been successful in this business while staging vacant, occupied, and vacation rental homes. Airbnb staging and redesign is my absolute favorite! I can't wait to explore all of the other staging avenues! Thank you, Audra!!
Home Buzz Staging & Redesign
I am an interior decorator and wanted to add more services to my business. I took Audra's Home Staging course and learned so much. Now I am confident in my ability to stage and grow my business.

Thanks Audra!
This training has been truly amazing. I have spent many years helping other start their business in the real estate industry and I began to notice that the ones who didn't start with the cornerstones to build thier business are the ones that struggle to succeed. This training did just that! It helped me design my business to represent me while also giving me the direction on how to get the ball rolling the right direction and keep the momentum going.
I started this in-depth training during COVID 19 season. I was already "sheltering in place" but we were actually not at our home. I had been staying at our lake house which was mostly vacant with a few staged pieces while on the market to sell. Imagine that. I had a ton of time to dedicate to this and enjoyed every moment. Audra has a clear and decisive way of teaching with the tone she is simply sitting across the table talking with you over coffee. The training in so comprehensive and I honestly do not feel I am missing a thing! If you are like me when I started, you don't know what you don't know! Audra takes care of that. I am so grateful to be able to utilize the wealth of information on the members site as I will need it to refresh continually while starting this business. I learned to stage with the few pieces I had here at our lake house and while I could not get that room shot or "money shot" I know I will have it very quickly! Audra, your kindness and generosity is a blessing. Thank you.
Stage It Southern & ReDesign
---
Vacation Rental Design Expert Testimonial
Another training that knocked it out of the park! As usual, Audra, you do not disappoint. I launched my business immediately after taking your Staging/Redesign Course and put things into practice immediately. After downloading the various contracts, promotional marketing materials, and call scripts, I customized them for my business and deployed them. Once I felt comfortable with the practical application, my goal was to continue building upon the strong foundation you provided. In the last year, I've successfully completed all of your courses, including the purchase of the TrulyBranded Website and Social Media packages. It's been one year since launch and my self-confidence has exploded! I am now a licensed NC Real Estate Broker, as well, and with your encouragement, signed up for RESA. I obtained my RESA-Approved Instructor certification last month and will be teaching staging/design tips for my Keller Williams Great Smokies office here in Western North Carolina. You have equipped me with the knowledge, confidence and SKILL to present the joys of staging/redesign/vacation design/color consults/and E-Design to my clients and colleagues in real estate. You have given me the best gift for which a girl could ask - independence and happiness! I love you to the moon and back, Audra. Seriously talented, inspirational and supportive!!
Audra, You are a great teacher in this industry. I completed the Color Consult training a few years ago and learned so much. When I saw you were offering a training in STR Design I new I had to sign up for it. This training has taught me so much about the industry of STR and has provided helpful tips and plenty of resources on how to better market to them (which I have been struggling with). Thank you so much Audra, for sharing your knowledge with us. I'm excited to get to work!
Awesome training and the perfect roadmap for new designers!
Thank you Audra! The Vacation Rental Design Expert course far exceeded my expectations! Truly, I'm blown away by all the knowledge, insight and tools that you've shared! I am so grateful I took this course. It's going to move my business into a whole new direction. The course was absolutely invaluable and I am beyond excited to get started on adding this service to my business. In fact, I do believe that vacation rental design is going to be my primary focus moving forward! Forever grateful to have found you!
Audra, I finished your new Airbnb vacation rental design course. Thank you so much for this course! This was the third course purchased from you. There is much information to process. I am going through it course for a second time so I can absorb the information and extract your handouts and Canva templates you provide as lead-funnels to incorporate into my website. 
I have been in Residential Real Estate for over 20 years, incorporating staging with my projects. The last 5 years working with an investor on flip properties. I have learned to provide an aspirational experience for buyers of properties online and in person. The Airbnb was on my radar but I was unsure how to break into this sector of the business. My goal is to focus my business more on design. I can parlay my design and project management skills into this new venture. I think the courses complement one another very well. Thank you again.
I just finished the Vacation Rental Design Expert training and I'm so excited. I followed your directions and joined an investor group for my area. I'll be joining them to discuss how to decorate your STR for profitability! Can't wait. Thanks for all the downloads and Canva templates. As usual, your training is so transparent that it makes my job easier. Thanks again!!
I have taken other HSR courses in the past (Staging & Redesign, Certified Color Expert, Certified Expert E-Designer), and I immediately signed up for the vacation rental training when it was offered. It packed in so much information, including eye-opening statistics on the increasing popularity of vacation rentals, how to research for proper pricing, information on what vacationers want in a rental, understanding the problems that property owners and managers are looking to solve, and how to promote my specialty training with ready-to-use emails and Canva marketing materials. Vacation rentals are everywhere in my state, and now I feel very prepared to tap into that market!
Just finished your Short-Term Rental Design Expert course, and I am beyond impressed! So much content and great marketing material. The Canva templates are awesome and I will definitely be using them.  I have done several training courses in the process of becoming a home stager and this course exceeded my expectations in so many ways. Worth every penny and so professionally presented. I will need to go through some of the modules again, as there was so much information. So happy to be part of the HSR community.
I really enjoyed and learned from the Vacation Rental Design Course. It made me realize what I have done incorrectly that created more work for myself I have a binder with all the printable resources and have reviewed areas again and I'm sure I will again. Thank you so much for putting this all together.
Audra's Vacation Rental course is jam packed with good content! I recently took an AirBNB design course from a different reputable staging company, while it was good, after I completed it I felt like I still had so many questions about how to actually get this thing up and running for my business. Then I saw an ad for Audra's course and knew I needed to take it. I wish I had seen hers first! Audra's course had everything the other did and MORE! She provided so much valuable information on the STR market and how to help investors. The couple lessons on E-Design were amazing! She also provides so many awesome templates and website copy that I plan to use to jump start my design business. Really, I am so impressed, and so pleased with my investment in this course, I know it will be worth every penny spent! I can't wait to watch my business take off!!
I'm trying to wrap my head around all of your amazing ideas and bonuses! I have finished (but need to go over again 4-sure!) the VRBO class and am in the middle of your E -design training. 
"Taking both your Vacation Rental Design Expert & Expert E. Designer is giving me all the tools necessary to succeed in both areas of these branches of design.
 I have been a professional designer for over 25 years and had no knowledge of all these incredible resources that you have unlocked for me. I cannot wait to dive into these exciting new venues. You truly are amazing"!
I have taken every one of Audra's training programs. When she launched her Vacation Rental Design Expert training, I attended the free webinar to see if "I needed it", having already took another training course a few years ago from someone else. That training doesn't even come close to the insights and resources Audra provides in her training. I learned about short-term rental terms so that I can converse with investors and hosts from an educated perspective, their perspective. I learned about design, pricing, and marketing. She also provided countless resources and ideas. If I'm not successful in the Short-term Rental Design business, it isn't because her training fell short, it is because I didn't implement her training. I highly recommend Audra's Vacation Rental Design Expert Training to anyone who wants to break into this market.
I would highly recommend the HSR Vacation Rental Design course! Excellent training to help you start a vacation rental design business. The course goes step by step with lots of valuable information and templates to get you started.  Thank you, Audra!
I think your training is fabulous! You cover a lot of practical detail and make it very enjoyable to learn. The amount of templates you have created to give us a jump start is above and beyond and truly the key to helping us make a success of this new offering. While I have been a Stager and designer since 2006, and have designed a few STRs along the way, I still learned a great deal! There is something for everyone at all levels. This is a new focus for me, and there's a lot to learn if you want to do it right and provide maximum value to clients. The information, processes, templates and the ability to network with others in this specialty are going to provide enormous value to my business. I'm so glad I signed up. Thank you for putting this training together for us!
I have completed all of your trainings and always blown away by the amount of information and knowledge you share. I have been sitting in fear however, I am now ready. I was struck by a quote in one of the video slides "Proceed as if success is inevitable". How can I not go forward?  Thank you, Audra. Your gift in helping others to be set up for success is priceless and I am excited for my journey.
---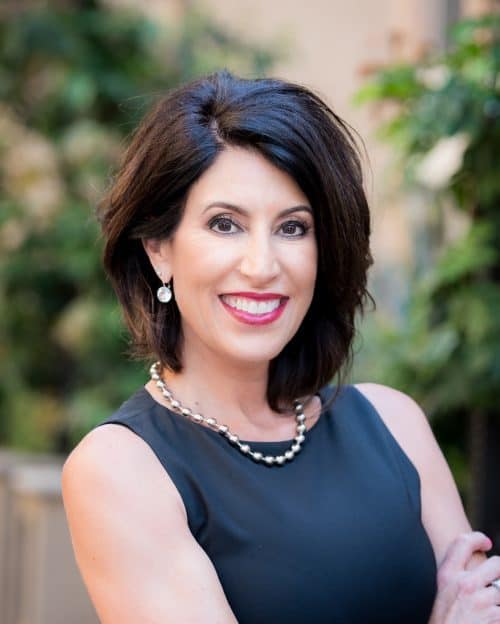 Holly Young -
Grace Designs OC
I have absolutely loved the CCE course. I have learned a tremendous amount of information about choosing paint colors that will greatly enhance my business as a designer/stager. Thank you so very much Audra!!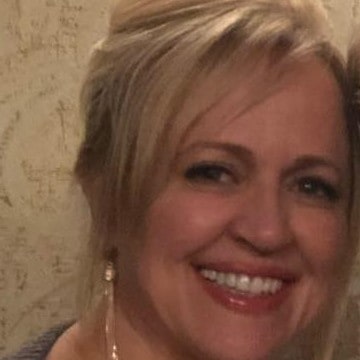 Dee Rippey -
Dee Rippey Designs
I have always been crazy about color and considered myself having a great eye for it. But never understanding the "how's & why's" created anxiety behind my "fake-it 'till you make-it" attitude when helping clients with paint colors. I have worked in the design industry for 20 plus years in different capacities and wish that I had this material earlier in my carrier. Audra's course has turned on light-bulbs for me and given me a renewed excitement and confidence that I truly didn't expect. Thank you Audra...I got'a go paint stuff!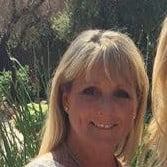 Mickey Benedict -
Mickey's Staging Solutions
The Color Expert Training has provided me not only with with so much knowledge, but has given me the confidence and tools to be able to successfully up my home staging business. Without a doubt, I would totally recommend Audra! 🙂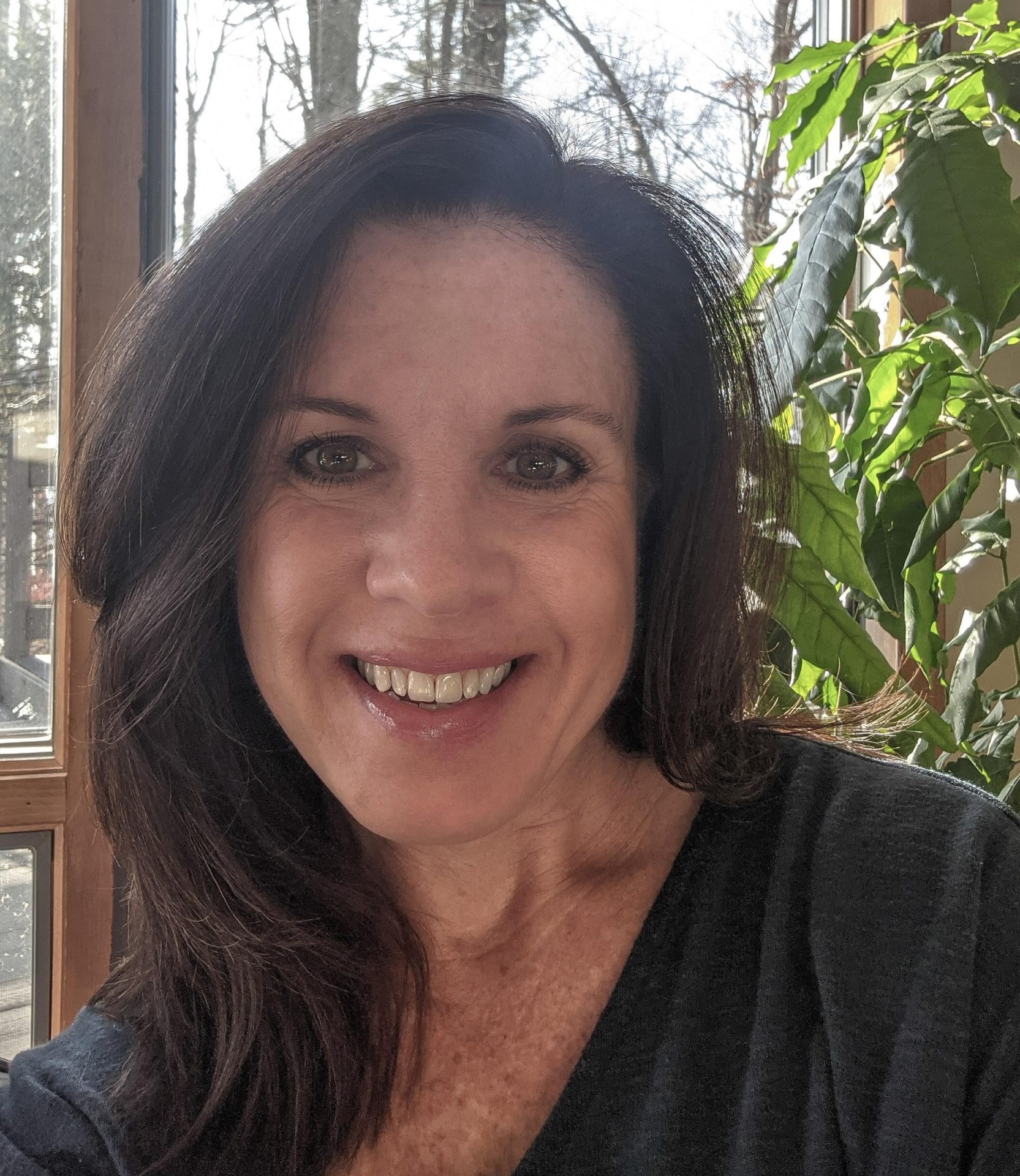 Audra,

Another incredible training experience. I had just completed the Staging & Redesign Certification training and jumped right in to this one. The level of detail, guidance and materials you provide are simply outstanding! I'm am starting the Certified Color Expert training tomorrow and can't wait to be blown away again. I feel like a kid in a candy store, it's awesome!!!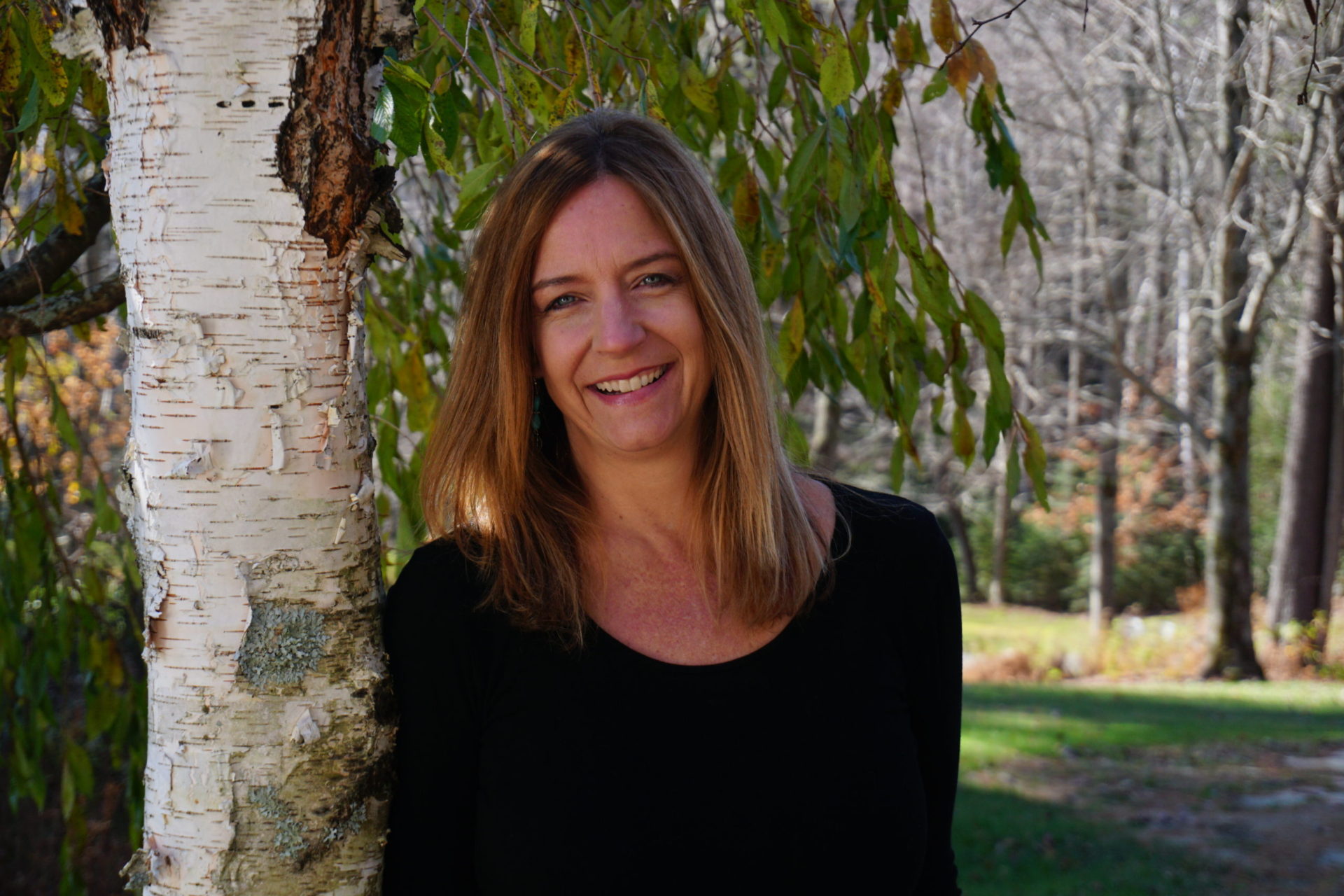 E-Design training was fantastic! What an amazing new service that is keeping up with the times! Audra provides so many visuals, how-to videos, examples, templates that are useable and user-friendly. She made the learning fun, easy and hands-on. With the materials she provides, I'm able to add this service to my business right away. Worth every penny!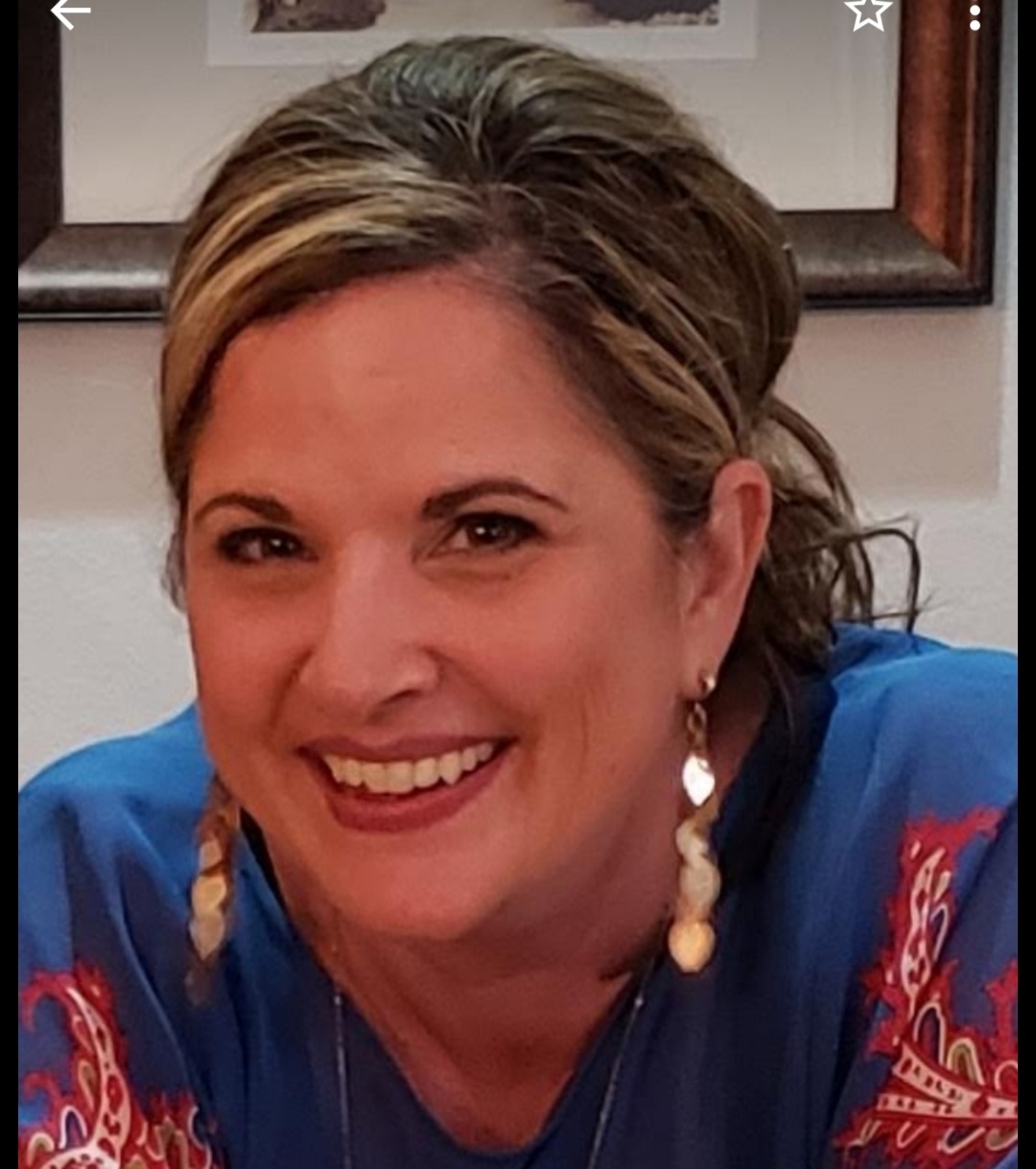 Audra's courses give you a fail proof plan from A to Z. From learning, developing, building, with a dash of confidence to trust in what you learned (or knew what was in you all along), but it wouldn't work without the marketing plans she walks you through. I plan to follow her marketing steps and rules to really bring it home. I'm going through all of her courses at the same time (HSR, Color Expert, and E-Design) and while it is a LOT LOT LOT of information, it is so worth every penny to hear, learn and execute what she teaches. Loving this new chapter in my life to launch my business and know I have learned from the best.