Take the Mystery Out of Choosing the Right Color Schemes with Our Award Winning, Color Certification Course
Become a Certified Color Expert and learn to pick the best paint color and schemes for clients every time!
Are you struggling with picking the right paint color and color schemes for your design clients?
I'm Audra Slinkey, the creator of the Certified Color Expert (CCE) program and here are five reasons why becoming a Certified Color Expert is critical to your design and staging business:
People are embracing color now more than ever
People are making mistakes with color now more than ever
People are afraid to make a mistake, so they are more inclined to hire a Color Consultant which they believe is more affordable than a typical Designer
Not all Color Consultants are equal and most don't have a "color training" or successful process for picking and communicating colors
The Certified Color Expert (CCE) Training will provide you the credibility, tools and expertise to put the home owners fears to rest while expanding your design and staging business!
Award Winning - This training won the RESA Most Innovative Product of the Year award and continues to set the bar for color training
Become a Certified Color Expert (CCE) - Color Certification at it's Best!
The Certified Color Expert (CCE) training course is an intensive 3-day, online, color certification that will walk you through how to assess the undertones in a space, fix color problems, build ideal color schemes and make money doing color consultations for clients!
Here's What You'll Get When You Sign Up for Color Certification:
Full-Color Training Manual
Receive a training manual in the mail that works with our online training area to guide you through becoming a color expert
Large Color Sample Binder
Large binder broken up by color type and undertone, so it's easy to order your large, color samples and use them in your consultations (your clients will LOVE this!)
Color Tools and Fan Decks
We mail you a KEY Sherwin Williams fan deck for your training but also connect you with other paint vendors to get all kinds of color tools and resources for free.
6 Modules, Forms and Paint Color Key
Over 25 lessons broken up in 6 modules walks you through becoming a Certified Color Expert. We provide all the forms, a 6-Step Color Read process and Top 150 Paint Color Key Cheat Sheet for easy reference.
download the complete course calendar
Here's what people are saying about the course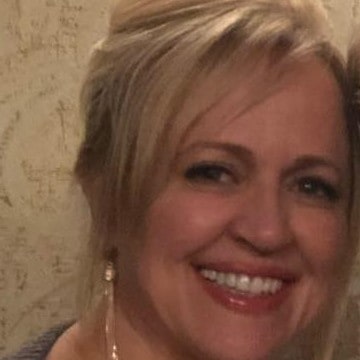 Dee Rippey -
Dee Rippey Designs
I have always been crazy about color and considered myself having a great eye for it. But never understanding the "how's & why's" created anxiety behind my "fake-it 'till you make-it" attitude when helping clients with paint colors. I have worked in the design industry for 20 plus years in different capacities and wish that I had this material earlier in my carrier. Audra's course has turned on light-bulbs for me and given me a renewed excitement and confidence that I truly didn't expect. Thank you Audra...I got'a go paint stuff!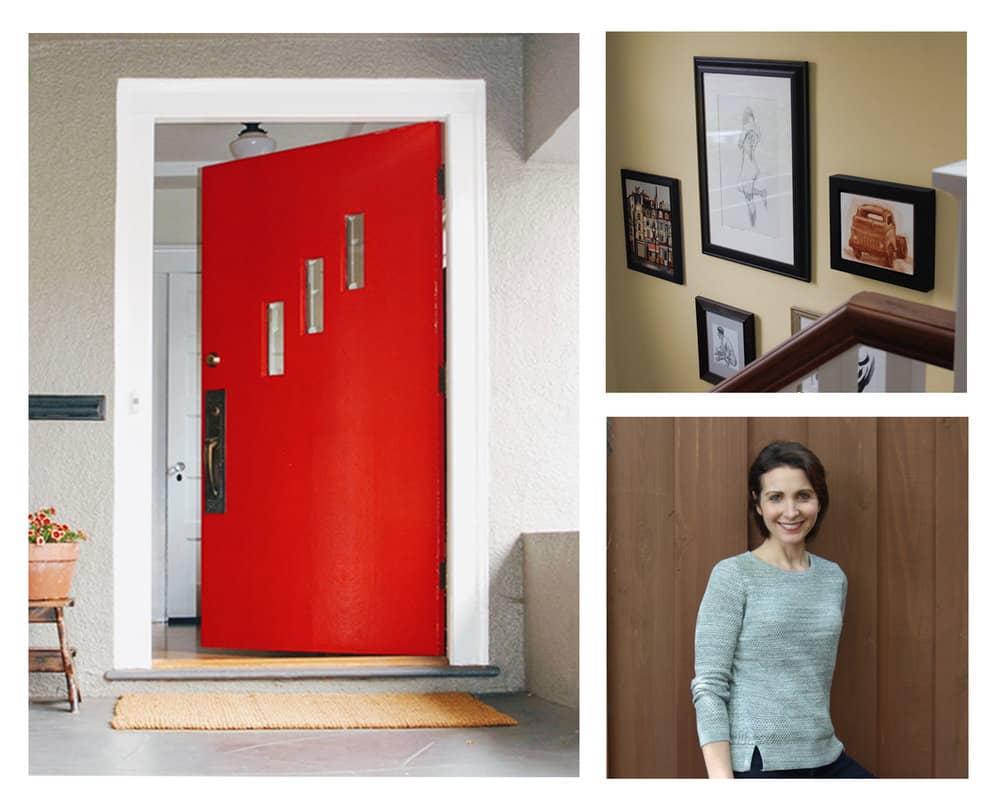 Samantha Moss -
Samantha Moss Color
I cannot believe how organized this course is, or how gently it led me through the intimidating process of turning my love of color into a career. Its orderly style gave me a complex set of skills in a clear, step-by-step format that is a remarkably simple. I now feel genuinely comfortable calling myself a certified color expert and feel well equipped to launch a successful business on every front!
Become a Certified Color Expert and Specify the Right Color Schemes for Clients Every Time!
6 Detailed Training Modules Show You How...
When your client's are struggling with their color choices, need specific design and finish advice and want an expert who can pick the most ideal color schemes...you will be the right choice!
Module 1: Critical Color Basics
Color concepts, the color wheel, color schemes and what works. Color with respect to light, architecture, emphasis, meaning and mood. You have to master the basics first.
Module 2: CCE Rules of Color (and how to break them)
How to get a "color read" on your client's space. Breaking color down by type and understanding the rules of each tone. Using your CCE color tools to easily ascertain undertones in a space.
Module 3: Interpreting Color in the Space
In this module, we show you how to use our 6-Step Color Read process in order to assess the color cues already in a home and begin building the color palette. You will LOVE this simple process!
Module 4: Creating the Client Color Palette
It's not just about picking the right paint color but about working with the client's existing finishes, furnishings, home cues and personality to define an overall color palette the client will love!
Module 5: Perfecting the Color Consultation
We provide you a color consultation process that is designed to build your design and staging business! We show you the business of color and how it can be the gateway to design!
Module 6: Marketing Your Color Services Easily
We want your color business to boom, so we show you our no-cold calling approach to marketing your color consults easily and effectively! Get ready to grow your business!
Bonus
Certified Color Expert Training Super Cool Bonuses!
As with all of Audra's training courses you will walk away confident, credible and will easily be able to add this service to your business to make more money and broaden your knowledge-base. We also have more bonuses, so you're ultra-prepared to tackle any kind of color situation.
Bonus 1
Color Credibility
Certification matters and the CCE logo is a sign of prestige in the industry!
Bonus 2
Top 150+ Color Key
We provide you with the top 150 most popular paint color picks broken up by Type and Undertone, as well as when to use them in an easy spreadsheet format!
Bonus 3
Canva Templates & Forms
All the forms, cheat sheets, Color Read Walk Through Guide and a Canva Templates are there for you to easily customize to your business!
Save Over $100 With Our Full-Payment Plan!
2-month payment plan
Two payments of $475 over a two month period for a total of $950
save over $100 when paid in full today!
Get the BEST price today when you pay in full at only $849
3-month payment plan
Three payments of $349 over a three-month period for a total of $1047
YOU WILL LEARN HOW TO PICK THE RIGHT PAINT COLOR AND
FINISHES

FOR DESIGN CLIENTS
Color in the home is not just about paint. In this intensive, 3-day certification training you will also learn how to pick the right finishes (flooring, counter tops, back splash, tile, etc...) because we show you how to make colors in a space work together harmoniously!

Never Buy a Training Without Seeing What's Inside....
Click on the arrow at right to see a complete video of what's inside the Certified Color Expert training area>>
About Audra...
Audra has been the leading online trainer for the home staging and redesign industry as the founder of the Home Staging Resource, the American Society of Home Stagers and Redesigners (ASHSR) and the Expert E-Designer training program.
Audra is an Amazon best selling author and international speaker and trainer. In 2017, 2015 and in 2013 she has won the Real Estate Staging Industry's prestigious "Innovator of the Year" award for her work in helping small design and staging businesses become successful.
Here's what people are saying about the course instructor
Designer - Smart Selections
Audra, you are BRILLIANT!
The fact that you are very detail oriented is key in the success of a color expert. I'm excited to share this with my clients. I feel confident I can share this information with my clients in order for us to make the color choices that will enhance the beauty of their homes.
Designer-Organized by Design
Whether for your own personal knowledge or for a business, this program is for you!
WOW! The Certified Color Expert training program is a totally comprehensive color training in Audra's signature style of packaging a wealth of information in an easy-to-understand format with step-by-step instructions.
Creative Re-Design and Decor
Best class I could have ever taken!
Thank You Audra.... for the wonderful education!! Such a great addition to my business and life. I highly recommend this to anyone serious about paint!!
100% Satisfaction Guarantee for 72-Hours (no questions asked)
We have never had someone NOT love our Certified Color Expert training program, so we are confident that you will absolutely love it too! We have the best guarantee in the industry with a 72-hours, no questions asked return policy.
Download the Complete Course Calendar
Don't wait! Look at what past students have to say about this course
This training was so educational and also fun to learn!
I personally feel that I have learned a ton from this training and feel so much more confident in taking on clients. In fact, I had my first color consultation client today and although I was nervous I felt confident in the knowledge I hold and my confidence shined right though and I had a happy client at the end of the day.
I really loved your training!
You have a wonderful teaching style and presentation. I enjoyed learning all about the nitty gritty of color and look forward to using my knowledge once I am up and running (finishing my interior design degree currently). I found it most helpful when you walked us through an example home and how you would've changed things. I can't get enough of those practice examples!
WOW, just like the staging course this one is packed with information.
I took this course because I didn't feel like I could give paint color recommendations Now that I have taken the course I feel like I know what I am talking about. Thank you for breaking it down! This was a wonderful program!
Frequently Asked Questions
You get immediate access into our Members Training Area where you can familiarize yourself with the training process and download our Training Example Calendar.
We mail your a large package filled with a color Training Manual, all sorts of color fan decks and color tools for your business.
We connect you with paint vendors for more tools and color swatches
We walk you through choosing the right paint color scheme AND picking the right color finishes for clients

Yes and no, since we do mail you a large packet of materials including a CCE Training Manual, many different paint decks and a CCE Large Sample Color Binder and Category Tabs. The beauty of online training is that you always get to hit the "rewind" button and watch the presentations as many times as you wish in order to absorb the material. Online is really no different than classroom except you won't forget the materials once you get home AND you don't have expensive travel costs associated with the training!

We are all about giving you a color business model for success and credibility!
We provide you the color tools, paint decks and forms you will need for this side of the business.
We make specifying color within a home easy using our 6-Step Color Read.
Our logo is about your achievement and not about branding our business name.
We provide a specific consultation structure that is designed to grow your design business and up sell your services.
We provide you easy and effortless ways to market your new CCE knowledge.
No! We keep the training focused on communicating color to clients in a practical way that they can understand. This is about your business success and how to practically pick the right paint color for clients...basically the fun stuff.
Color is the gateway service to more design business when done correctly. Home owners won't blink an eye spending $350 on a color consultant but will be weary of a design consult where they think it's just an up-sell to window treatments. Our CCE color consultation process is designed to build trust, rapport and solve all the design issues in the home...not just picking paint. You can't pick paint color in a vacuum and at the end of the day, you are giving your client HUGE bang for the buck when you tell them the design changes that would work best with their color palette.
No. In fact, you may decide to just create a business doing color consultations which is a ton of fun! Having said that, the course is really beneficial to those already in the industry since it creates a sales funnel for their design business through the gateway service of color.
On average, it takes someone 3-4 days to get through it all. The course is broken up into a 85-page color CCE Training Manual and 6 Training Video Modules that each take a couple hours to absorb.
Download the Course Calendar
It's a lot of valuable material, so you won't want to rush. Since it's at your own pace, you set your hours. We also recommend you wait till you get your large CCE Package in the mail before you get started on Modules 2-4 because you will need your fan decks handy.
We have a variety of cool CCE logos for you to be able to use in your own marketing once you've gone through all the modules and completed a test at the end of Module 5 which insures you are confident about your newfound color knowledge. You will also want to include the initials CCE after your name as an additional designation you've gone through.
Yes and no. Our emphasis is on interior color with respect to furnishings, fixtures and paint so we don't limit it to just paint. You can use the same principles for specifying exterior paint colors but the course is for interiors.
Save Over $100 With Our Full-Payment Plan!
2-month payment plan
Two payments of $475 over a two month period for a total of $950
best price when paid in full today!
Get the BEST price today when you pay in full at only $849
3-month payment plan
Three payments of $349 over a three-month period for a total of $1047
Here's What Makes the Certified Color Expert Program Unique and Fun...
Become a Certified Color Expert and learn to pick the best paint color and schemes for clients every time!
download the complete course calendar
On a personal note
I've trained thousands of people who have a passion for design and color on how to create successful businesses doing what they love. If you love color, then you will love this training which is a natural compliment to my staging and design certification training.
Never Buy a Training Without Seeing What's Inside....
Click on the arrow at right to see a complete video of what's inside the Certified Color Expert training area>>
An Award-Winning, 3-Day, Intensive, Online Color Certification Course for Those Who LOVE Color!
This Certified Color Expert class has been concise, thorough, detailed, and full of tips on how to apply this certification within your design/staging business. I have learned so much, and enjoyed every class. Thank you so much for sharing your expertise!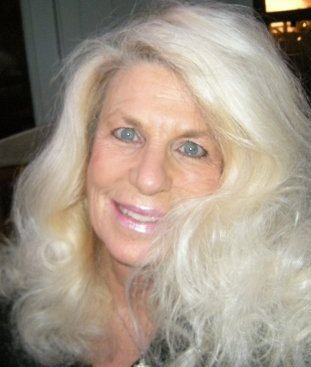 Katherine Frazier
Decorating Delight
Audra Slinkey's Certified Color Expert Certification course is an indispensable add-on to her staging certification. As a stager, there is rarely a house that does not need some painting. Having a clear and substantiated understanding of color provides the confidence and added professionalism needed to deliver a service to a client that guarantees success. I highly recommend taking this course if you want to understand color more and be a color consultant and/or, add accreditation to your staging expertise.

Marina Kortekaas
EnVue Staging and Design
Audra's training materials have been invaluable to my home staging business...I'm excited about the Certified Color Expert training and when people ask me about how I stated my business, I always point them to Audra's training.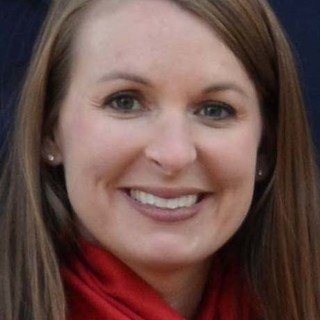 Melissa Barronton
fynHome Staging and Redesign