Interior Design Courses in a Whole New Way...E-Design
Use technology to share your vision with clients and make money doing e-design plans easily.
Are you struggling with sharing your design vision with your design clients? Did you know you could make great money doing just that...E-Design Plans?
WORK WITH CLIENTS FROM ALL OVER THE GLOBE, PROVIDE A CLEAR VISION PLAN WITH SHOPPING LINKS AND NEVER HAVE TO CREATE AN E-DESIGN BOARD FROM SCRATCH!
Hey there, I'm Audra Slinkey, the creator of the Expert E-Designer Certification Training program and here are eight reasons why becoming an Expert E-Designer is critical to your design and staging business:
Providing a clear visual to your clients is the future of design
E-Design allows you to work at any hour of the day and make money
E-Design allows you to work with anyone across the globe

E-Design allows you to

make money on every product your client purchases from you easily and without hassle
E-Design is an EASY service to sell which helps to grow your design business
E-Design allows you to create a vision plan for clients within hours not days
E-Design is HOT!
Do-It-Yourselfer's are increasingly looking for design help
The increase in online shopping choices & resources is overwhelming to clients,

so providing this service to clients

is a no-brainer

Become an Expert E-Designer and Make Money Doing Design Plans With Our Never-Reinvent Formula...
Join an elite group of designers, decorators and home stagers who have become Certified Expert E-Designers (EE). Our all-inclusive, online interior design vision board and e-design training course, walks you through the step-by-step process of easily creating design boards for your clients, as well as marketing this lucrative design service easily to build your clientele!
Become an Expert E-Designer and Make Money Doing Design Plans and Shopping for Clients!
Here's What You'll Get When You Sign Up
No Other Training Can Compare to the Depth of Resources, Many Done-for-You Design Templates and Value We Provide to Our Students...Don't Settle For Less When It Comes to Your Business Success!
A Growing List of Over 100 E-Design Board Templates with Links Inside Your

DesignFiles

Account
Imagine how long it would take you to create 100 design plans! Never reinvent by having all of these gorgeous boards with product links inside your account to use, edit, swap out and save you tons of time.
Complete Training on Easy Implementation, Pricing, Automation, Forms, Emails, etc..
We walk you through how easy it is to add this service to your current design and staging business within 3-days. If you don't have a design/staging business, we show you how to start one by doing e-design plans first for clients. E-Design is an easy upsell, so we give you the marketing strategy, pricing, client onboarding strategy, automations, forms...everything.
Here's an example of just one of the many Canva Templates and forms we provide you:
A Clear Path to Starting a Design Business with Marketing Tips and Strategies
Our marketing training makes it easy for you to launch a successful design service and business! We walk you through easy strategies to connect online and get your phone ringing. We also provide you with easy sales funnel design boards you can give your clients to stay in touch throughout the year.
Here's What People Are Saying About the Expert E-Designer Course & Done-for-You Design Plans
We have a 100% satisfaction rate and in fact most people are AMAZED at the amount of resources, forms, templates and training they receive once they jump inside the course.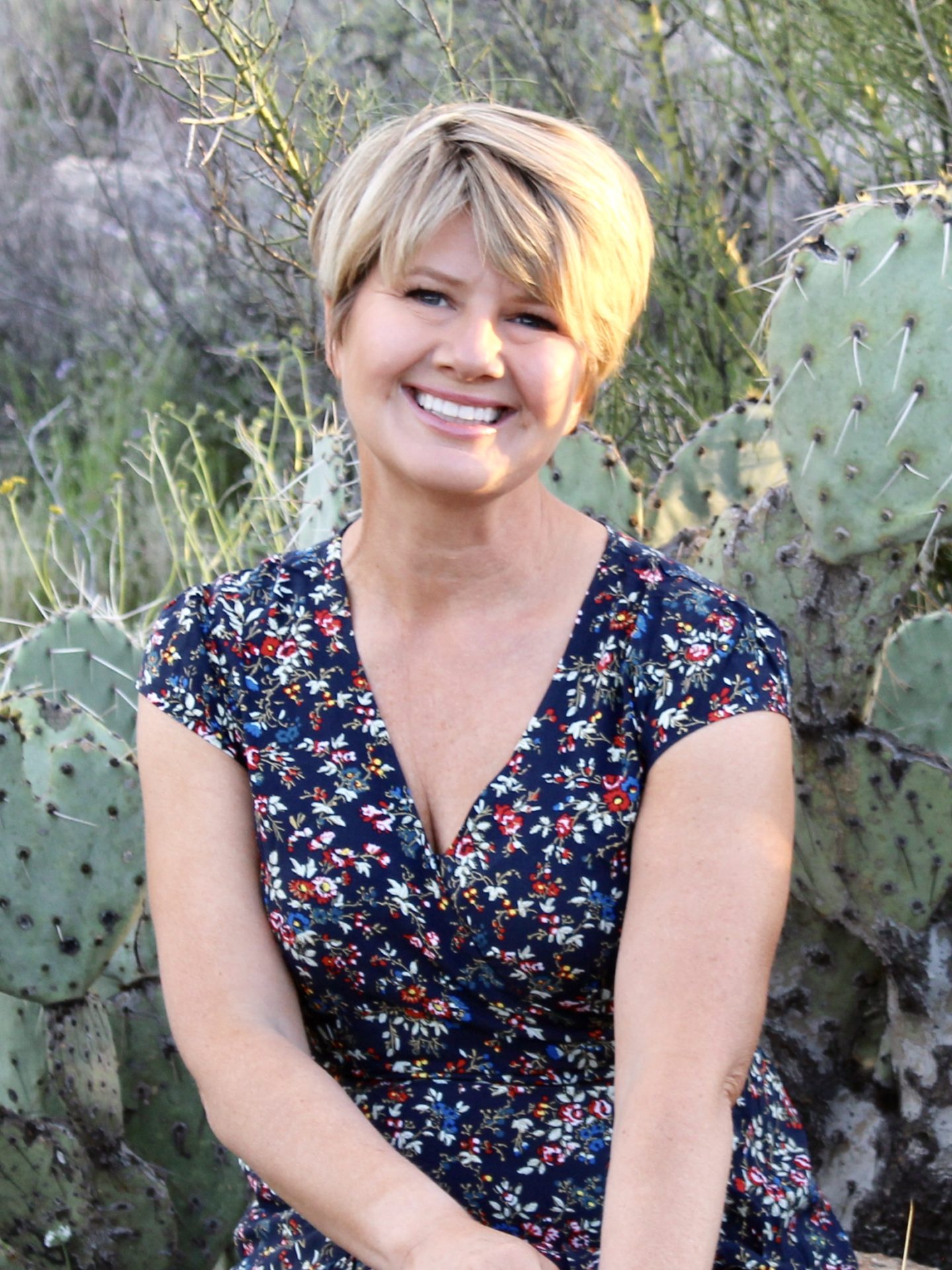 This training was the best 3 days I have spent on my business! I am a creative person who can spend all day looking at the amazing design boards that are included with Audra's Expert E-Designer Program; however, I was intimidated by using the technology since I am not a "techy" person. Audra explained everything step-by-step, which made the technology easy to understand - even for me. I watched the videos on my iPad while implementing each step on my laptop - I wish I could take credit for this technique, but it was a suggestion of Audra's at the beginning of the training. It worked like a charm! By the end of the training, I had my E-Design business ready to launch!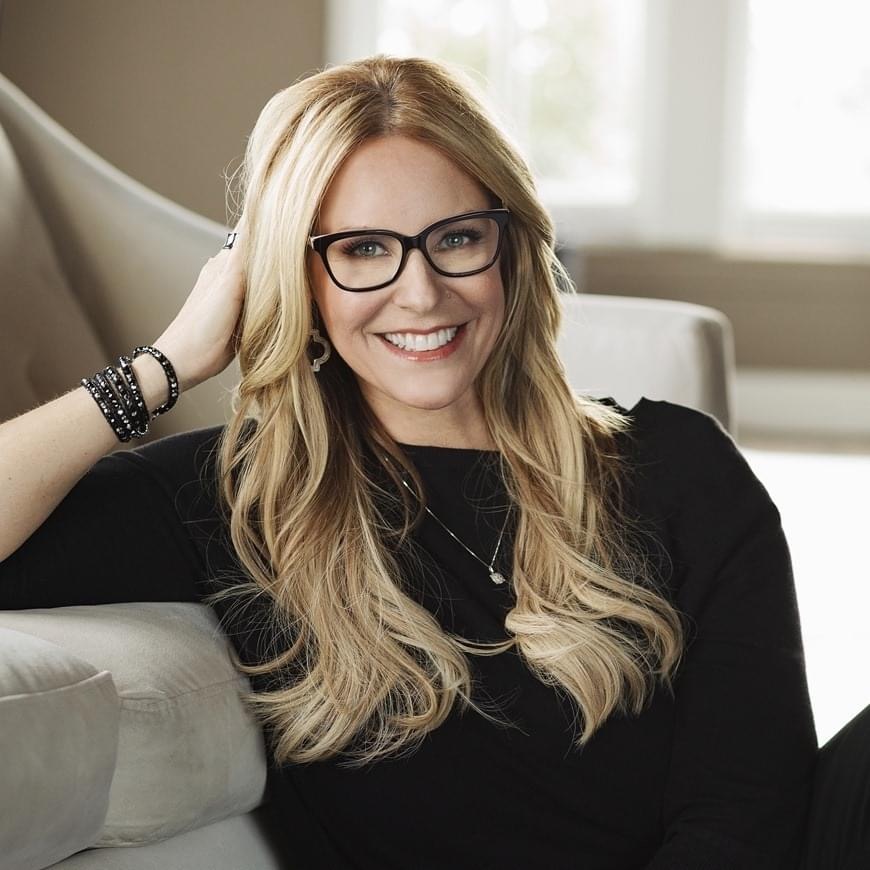 Before taking the HSR course, I never even knew E-Design existed. Often times, I would try to piece together some sort of an idea board using Publisher or another software, but I could never achieve a clean, well designed board. After taking Audra's E-Design course, it has been a true game changer for my business, and I believe I've only touched the tip of the iceberg. So excited to find new ways of incorporating E-Design into my staging business!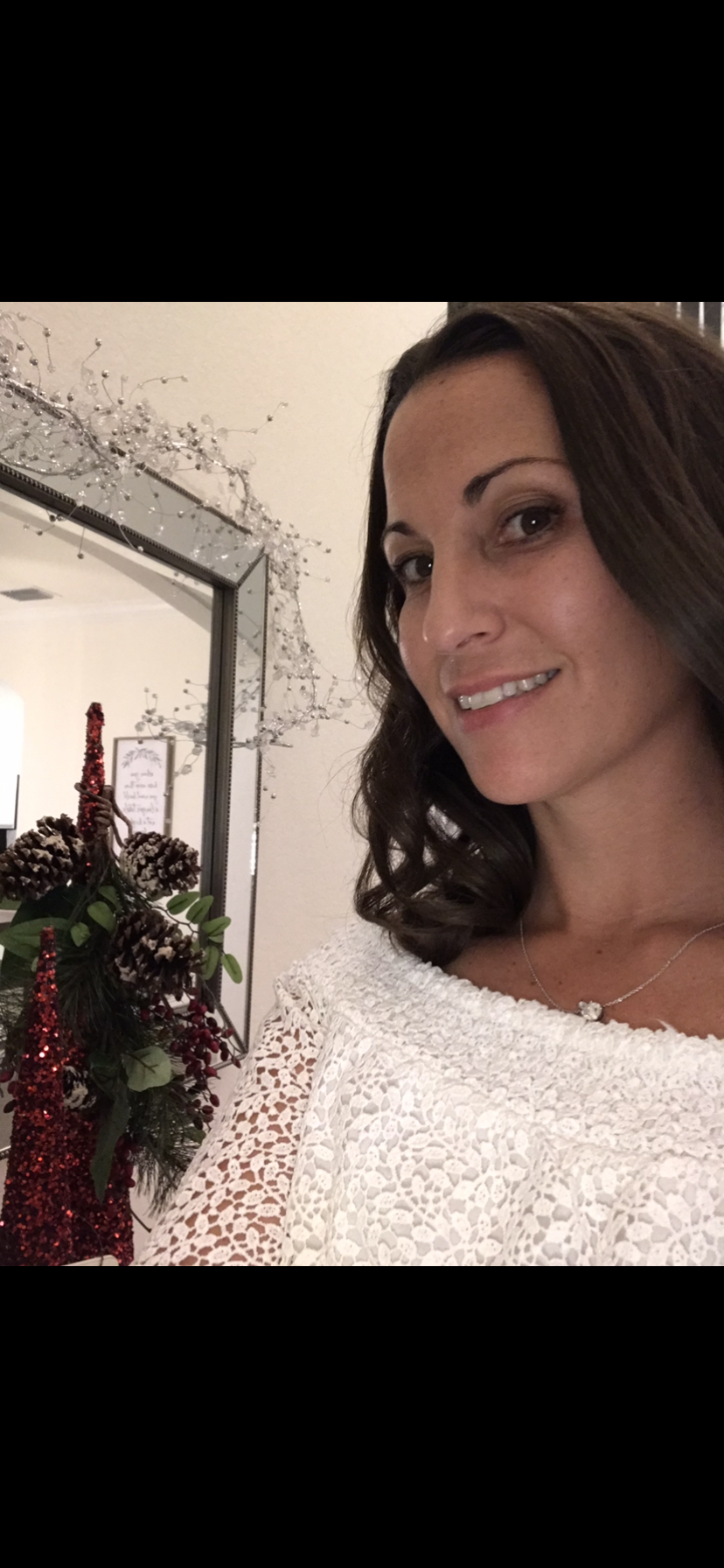 The E-Design training and HSR Templates provided by Audra are amazing! I love that I have everything I need to hit the ground running, as well as how to market my business and feel confident that I will be successful. This training is well worth every penny for all of the expertise and knowledge you will gain. The business materials are by far the best and Audra leaves no stone unturned when helping you launch your e-design business. From the training, to the templates, which are all beautiful by the way, to helping you market yourself to success...You will not be disappointed!
Become an Expert E-Designer and Make Money Doing Design Plans and Shopping for Clients!
4 Detailed Training Modules Show You How...
A step-by-step, E-Design Certification Training on creating design/visual boards for clients, packaging those e-design services and marketing e-design to grow your design and staging business exponentially!
Module 1: Getting Started with E-Design
There are so many ways you can make money doing e-design and in this module we introduce you to the benefits, uses, technology and mistakes to avoid.
Module 2: How to Build Your Design Boards, Use Affiliate Links and Shop Trade for Clients
How to listen to the client, do a layout, find great product (sources), use affiliate links and better yet, shop to-the-trade at Audra's favorite designer trade websites.
Module 3: Packaging, Pricing and Process Success
In this module, we show you how to build your design packages, price them effectively, create an automated client onboarding process, close the deal and upsell.
Module 4: Marketing Your E-Design Services Easily
We want your e-design business to boom, so we show you our no-cold calling approach to marketing your e-design services easily and effectively! Get ready to grow your business!
What can I say Audra. You were the very first staging company that I selected when I started my staging business back in 2017 and here I am still. One of the reasons I selected you, there were many, was "hands down" all of the resources you provided. I am a resource queen myself and you totally spoke my language. Since then, I have taken your Color course and most recently E-Design. I must make a confession here, even though I absolutely love my successful vacant staging business, I am secretly having a love affair with everything color, design & redesign.

Thank you for opening up some many wonderful opportunities within this industry for so many of us and for having a huge positive impact on my life.



Winner of the RESA 2022 Most Innovative Product of the Year Award
Two payments of $527 over a two month period for a total of $1054
SAVE OVER $150 when paid in full today!
Get the BEST price today when you pay in full at only $899
Three payments of $427 over a three-month period for a total of $1281
About Audra...
Audra has been the leading online trainer for the home staging and redesign industry as the founder of the Home Staging Resource, the American Society of Home Stagers and Redesigners (ASHSR), Certified Color Expert and Expert E-Designer training programs.
Audra is an Amazon best selling author, has been featured in too many publications to count and speaks at almost every RESA Convention. In 2017, 2015 and in 2013 she has won the Real Estate Staging Industry's prestigious "Innovator of the Year" award for her work in helping small design and staging businesses become successful. She's shared the stage with Vern Yip, Sabrina Soto, Barbara Corcoran and blogs regularly for the National Association of Realtors.
Get a Sneak Peek Inside Our Templates
Click the play arrow to watch a short video of what's inside your DesignFiles account when you sign-up for our training.
100% Satisfaction Guarantee for 72-Hours (no questions asked)
We have never had someone NOT love our Expert E-Designer training program, so we are confident that you will absolutely love it too! We have the best guarantee in the industry with a 72-hours, no questions asked return policy.
Got a Question? We Have Answers...
We are the ONLY e-design training that actually gives you access to a copy of Audra's Master Account filled with 100+projects so you are NEVER REINVENTING. You will have to pay DesignFiles for your subscription separately but they are the GO-TO online company for vision boards.

We are all about giving you an e-design business model for success and credibility
We have a track record of success! Audra has personally trained more successful staging and design businesses than any other trainer.
Our "marketing formula" is the secret to our students success! Audra knows Internet marketing and how to get your phone to ring for business.
Our logo is about your achievement and not about branding our business name. You develop "Expert" status once you get through our course!
We provide a specific consultation structure that is designed to grow your design business and up sell your services.
We provide you easy and effortless ways to market your new E-Design knowledge.
On average, it takes someone 3-4 days to get through it all. The course is broken up into 4-modules covering implementation, automation, pricing, packaging, marketing and board building.
Download the E-Design Training Checklist!
It's a lot of valuable material, so you won't want to rush. Since it's at your own pace, you set your hours.
Here's the timeline breakdown of the training...
Yes! Our designers love creating these boards and we have BIG plans for different ways to use them to help your business. Although we don't benefit as a training company by adding to your DesignFiles subscription, we can't help but want to be helpful as you pioneer this industry:-).
Yes, because you will want to be able to refer back to the instructions, videos and guides. The class is at your fingertips and you can hit the "rewind" or pause button to refer back to sections at any time as a member. Your membership is for a year and you're able to renew your membership yearly for the continued resources we always add to our training. Details for renewing any of Audra's courses are at this link - https://homestagingresource.com/renewals/
The HSR Template Projects are NEVER to be given in their entirety for free to anyone in order to prevent widespread distribution. You may however share the BOARD IMAGES ONLY (NOT LINKS OR PRESENTATION) to clients and in your materials as an "example" of what they will receive.
The HSR Templates are primarily to be used as "starting points" for your projects. You've just saved 4 hours of work, by starting with a beautiful board, so now swap out some products and go from there.
Never give an HSR Template project away for free unless we specify that that template is to be used for a sales funnel or "freebie" on your site (and we have quite a few of those for you). If we see that you are doing that, your HSR Templates will be revoked.
No. In fact, you may decide to just create a business doing e-design consultations which is a ton of fun! Having said that, the course is really beneficial to those already in the industry since it creates a sales funnel for their design business through the gateway service of e-design.
How easy would it be for you to send an follow-up email to every home seller you work with for staging that introduces the idea of creating a "Move-In Design Plan" for their new home?
This course was a natural progression for anyone who has gone through my staging certification course because it expands and easily upsells their design service. Here's my story...
We have a variety of cool Edesign logos for you to be able to use in your own marketing once you've gone through all the modules and completed a simple quiz at the end of Module 3 which insures you are confident about your newfound e-design knowledge. You will also want to include the initials EE after your name as an additional designation you've gone through.

Yes! At the end of the course, you take a short quiz for your Certified Expert E-Designer Certificate. You also get the benefit of our logos and being a part of the largest group of E-Designers collectively!

Yes and no. Yes, in the the training is universal and the easy copy and paste forms, emails, images for you to use instantly will be a HUGE time saver.
In terms of the DesignFiles boards...while the products sourced in the boards were all online product, some of the vendors do ship internationally while some do not. The whole point to the boards is that you are getting a starting point to work from and a HUGE inspiration platform. Simply swap out the products that are not a fit, change the images, do whatever you like to make them your own.
The alternative is you have a BLANK account:(
By the way, we have several members from Canada and even one from Romania and South Africa!
Absolutely! We have simple instructions in the training that walks you through how to get our over 100+ Project Templates added to your account.
I absolutely love that the HSR templates are available to hit the ground running with and promote my new eDesign service!
They are beautifully created and I think that my clients will love them. Audra did a fantastic job walking me through the marketing automated systems. She really knows how to explain everything in such a positive way that makes me even more excited for this industry!



Winner of the RESA 2022 Most Innovative Product of the Year Award
Two payments of $527 over a two month period for a total of $1054
SAVE OVER $150 when paid in full today!
Get the BEST price today when you pay in full at only $899
Three payments of $427 over a three-month period for a total of $1281
Download Our Training Checklist to See All the Goodies in the Training...
Get a Sneak Peek Inside Our Templates
Click the play arrow to watch a short video of what's inside your DesignFiles account when you sign-up for our training.
Don't wait! Look at what past students have to say about this course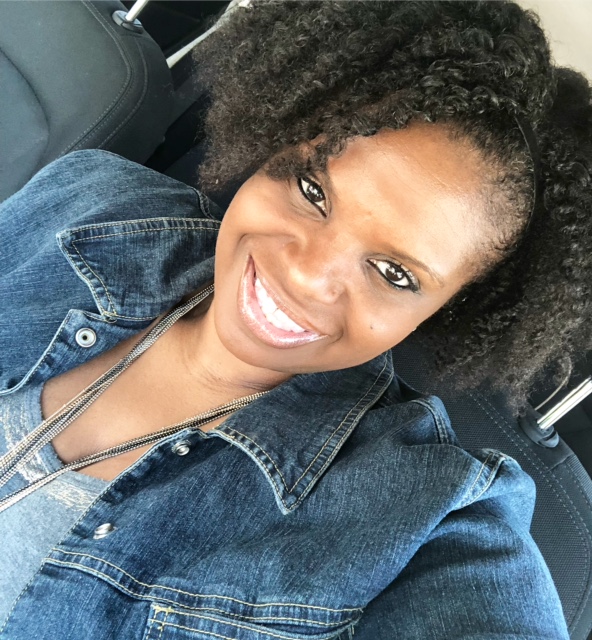 I was blown away by how all the materials needed to run my E-Design business were pretty much handed to me. Everything is pretty much planned out for me already and I just need to follow all the steps, copy & paste most materials by just adding a little flair of my personality and poof... no need to reinvent the wheel. THANK YOU!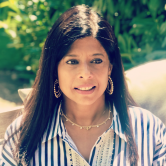 I have been overwhelmed with the wealth of information I have received through the Expert E-Designer training program. I am so excited to use what I have learned and to avail of the templates and resources shared throughout the course. I am extremely confident that all of the above will elevate my Interior Decorating and Color Consultation services, as well as the Occupied Staging services I will be offering in the near future. My clients will benefit tremendously from all this knowledge. I am also in the midst of the Certified Color Expert training program which is amazing! Thank you, Audra, for opening my eyes to the potential I always knew existed but did not quite know how to achieve!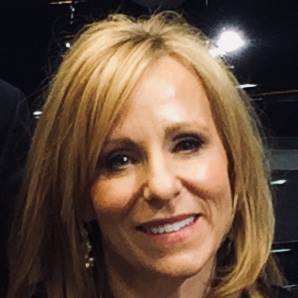 Kim Alm -
Inspired Home Styles
Audra's E-Design training is very comprehensive and offers a great way to get your business started. You don't have to "re-invent the wheel". She sets all the ground work for you! She is a wonderful trainer and full of great information. I thoroughly enjoyed this training!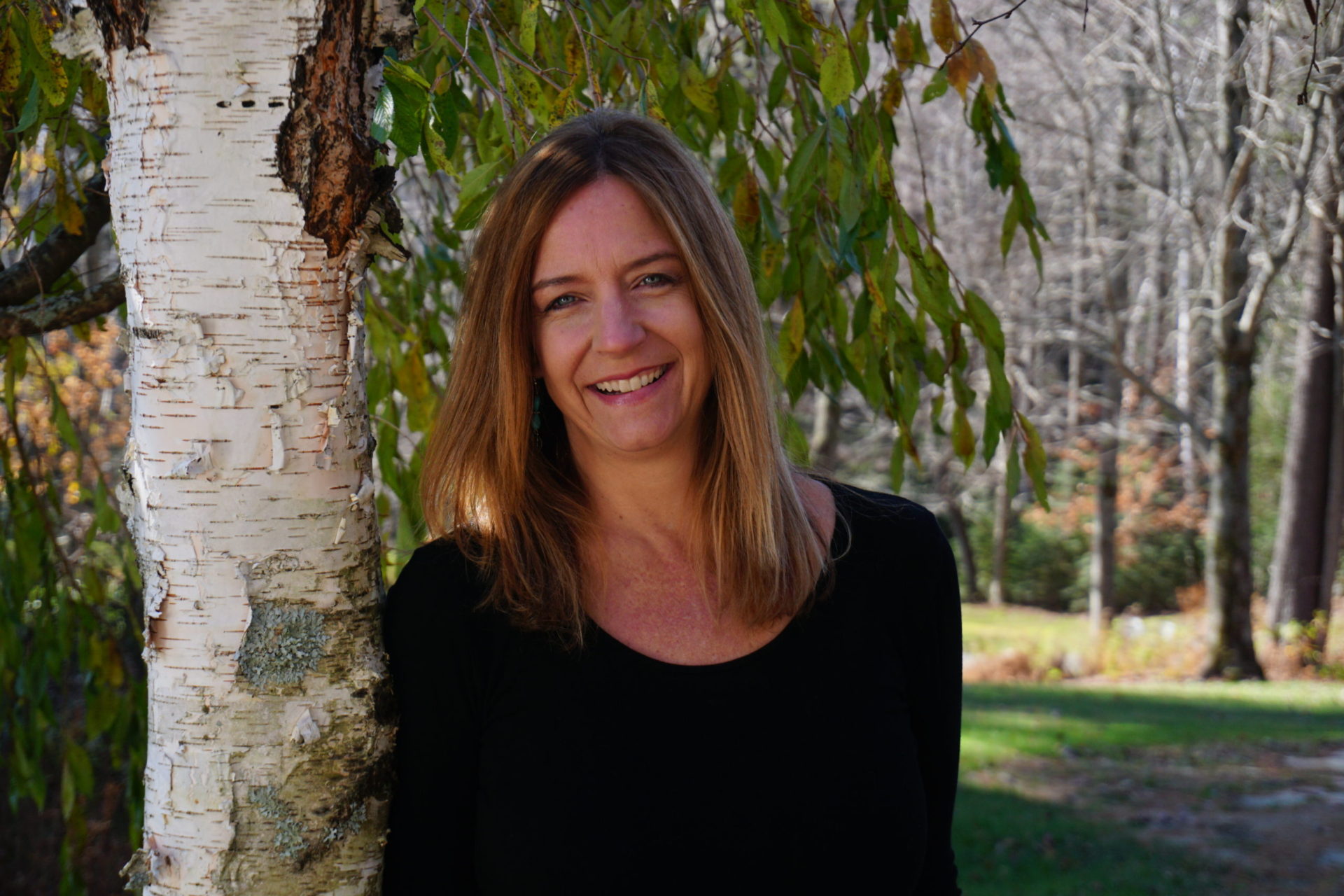 E-Design training was fantastic! What an amazing new service that is keeping up with the times! Audra provides so many visuals, how-to videos, examples, templates that are useable and user-friendly. She made the learning fun, easy and hands-on. With the materials she provides, I'm able to add this service to my business right away. Worth every penny!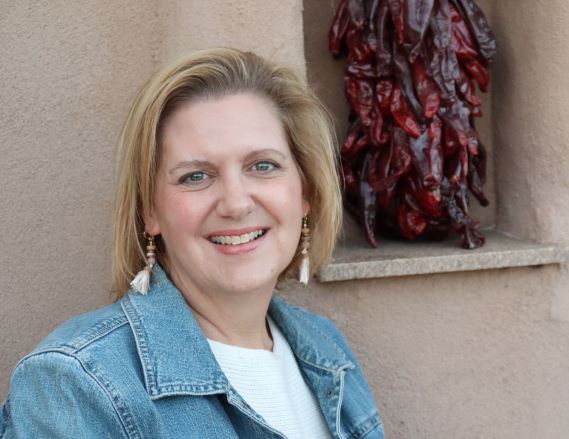 This training introduced me to an entirely new facet of design, and I'm excited to share it with my clients! The ability to produce visuals with ease will provide another level of service, and will be a game-changer when working with clients remotely!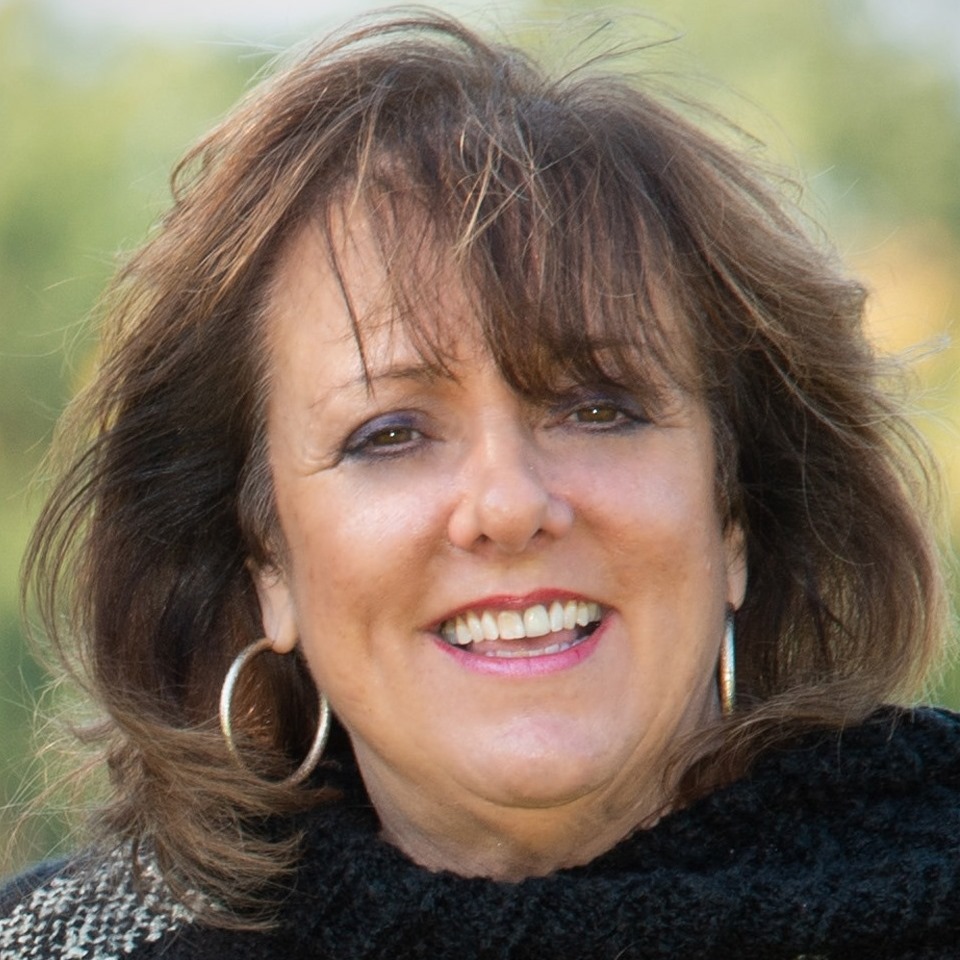 The E-Design class is packed with time-saving information. It is creative and Audra offers much insight into working design from your computer. This class should increase your bottom line significantly with both increased income and efficiency.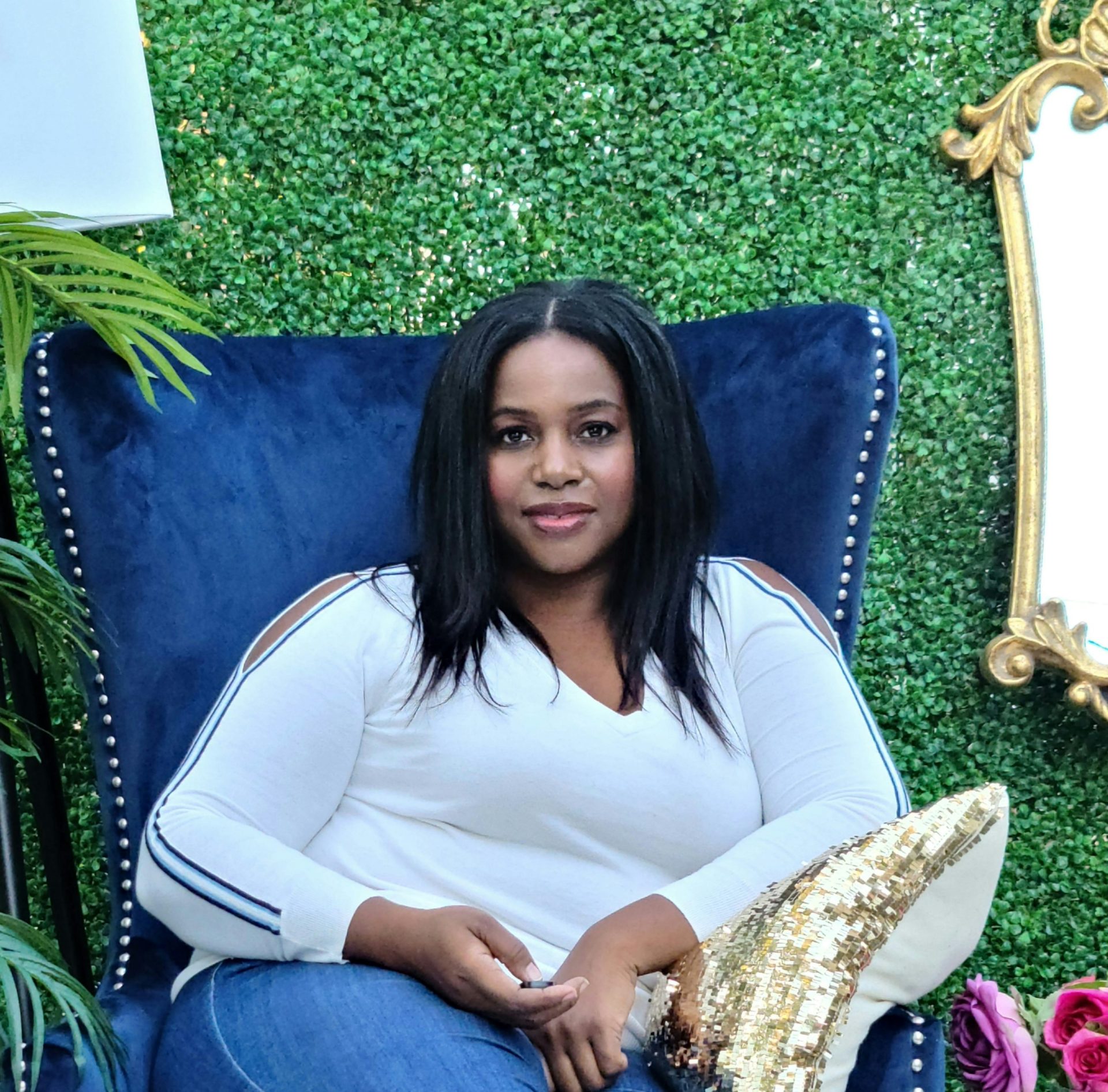 During this Covid19 times, I lost my job in the fashion industry and so decided to do my purpose and what I loved best which involves some fashion i.e. Staging and Redesign. So I got certified for staging with another company. Then 4 months later I stumbled on Audra's Staging Training on youtube and decide to buy her training because of the way she broke down the steps for me to learn effectively. When I saw the E-Design youtube video I was sold and invested in myself by buying that training as well. The training is very detailed and very clear to understand. I love this thorough way of teaching because that's how I learn and the examples were amazing. I was able to follow each and every step thoroughly and go back if I didn't understand and go back if I need to write my notes. I love the fact that Audra was able to gave us our business on a tray. She basically gave us our business in our hands by training us in this way so we can have a full understanding of how to run it. Of course we can have our own creative way of doing our boards etc. but I'm so appreciative of how she broke it down and really handed us our business in our hands. Thank you Audra!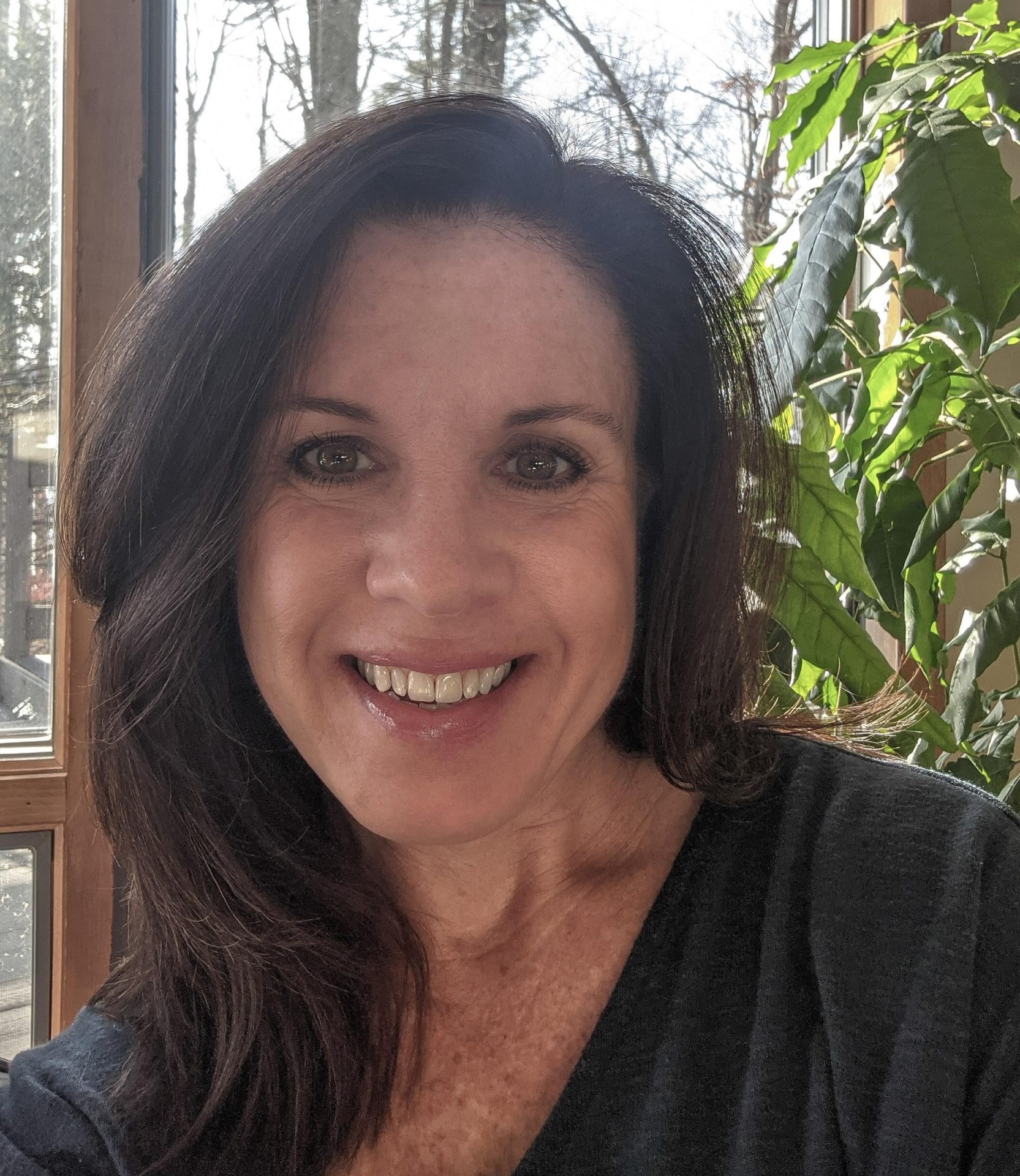 Audra,

Another incredible training experience. I had just completed the Staging & Redesign Certification training and jumped right in to this one. The level of detail, guidance and materials you provide are simply outstanding! I'm am starting the Certified Color Expert training tomorrow and can't wait to be blown away again. I feel like a kid in a candy store, it's awesome!!!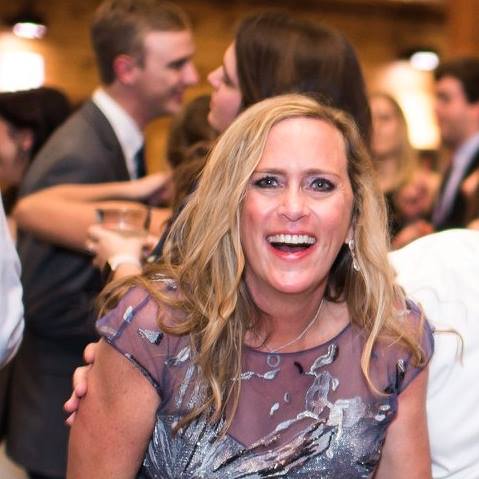 I've done all three of your trainings and have thought they were awesome. Lots of good information, in a well planned format, with visual and sequence of activities. I'm becoming a fan of checklists which I'd never thought were worth the time. So much is already provided, graphics, give aways, emails, so we don't have to "reinvent" the wheel. This was particularly true in the E-Design course. I love that you went to the depth of actually showing us a scheduler, which I'd have to adjust to a bit. I do see the value for time savings for both parties, and I appreciate how you addressed keeping it personal for the client. Thank you so much!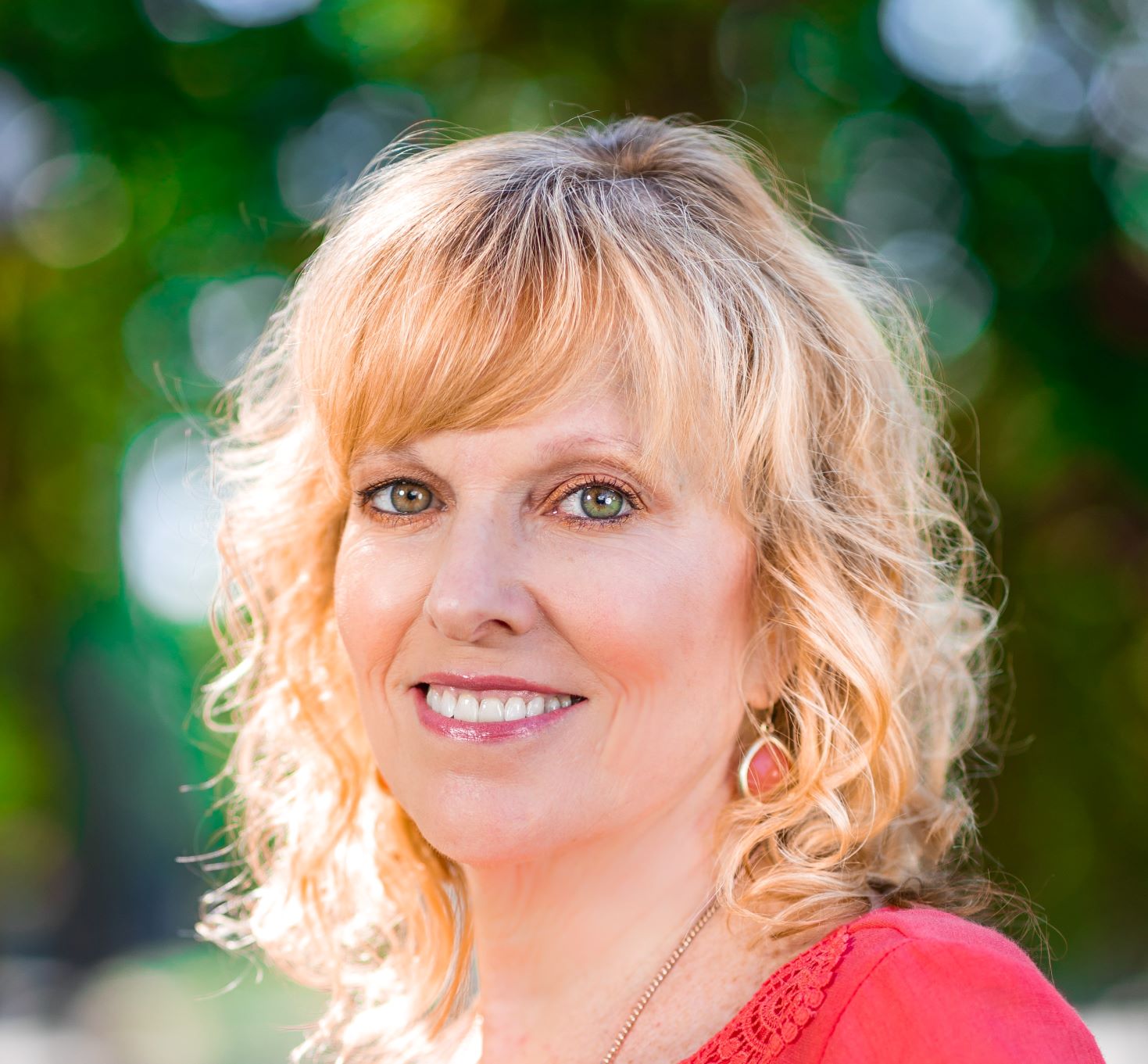 The HSR E-Design training is the best I have found. HSR provides so many templates and so many training modules. Audra does not like for anyone to reinvent the wheel, so she gives you so many resources to quickly make your business a success. The price for what you get is very reasonable. Once you complete the training that is not the end. You have these resources forever and HSR is always there for you if needed.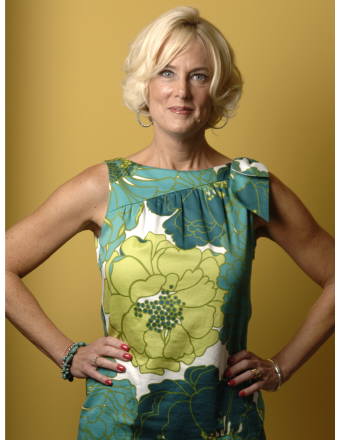 This is the third training I have completed with Audra, and it just might be my favorite. This literally speaks to my love of design and organizing looks. I can't believe how much fun it is going to be to compile boards of my own. My in-laws own a wedding venue, and I am thinking about how to put together wedding boards for their brides. It's exciting!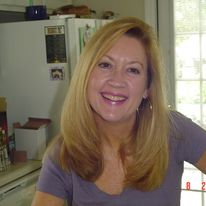 The training was fantastic and the HSR templates are absolutely gorgeous. Audra is so personable and relatable and makes the training very engaging. I am also taking the Staging/Redesign training and this course helped reinforce some of the lessons in that course. The templates make it easy to build on and get really creative.
On a personal note...
I've trained thousands of people who have a passion for homes, design and color on how to create successful businesses doing what they love. If you love design then you don't need a four year degree to break into the industry. Simply follow my e-design training blueprint, create design packages and help clients source the best products for their space.
XOXO -
Audra Slinkey