Join Audra on her next FREE, live staging training workshop...
What do people think about audra's training?
Training Raves and Testimonials...
Below is a HUGE list of training testimonials and videos but please read this first
I've been in your shoes and I know it's hard navigating the many choices for home staging training available (heck, I've trained some of my competitors). We have tried to help you by creating an informational video, a Road Map and Staging Training Comparison Checklist, Top Tips for Picking the Right Training and Testimonial pages, so that you know exactly what you're getting into when you join HSR.
With over 20 years in the business, the first online certification training EVER, the first training to be RESA Accredited, A+ BBB rated and over 10, 000 HAPPY professional home staging and redesign members (and growing), we have set the bar for training excellence and have the highest success rate of any training!
I take great pride and joy in working with each member throughout the training process to accomplish their business goals. As you will see from the many testimonials below, we have a lot of fun, LOVE THIS INDUSTRY and so will you! Hope to see you come aboard!
XOXO-
Audra Slinkey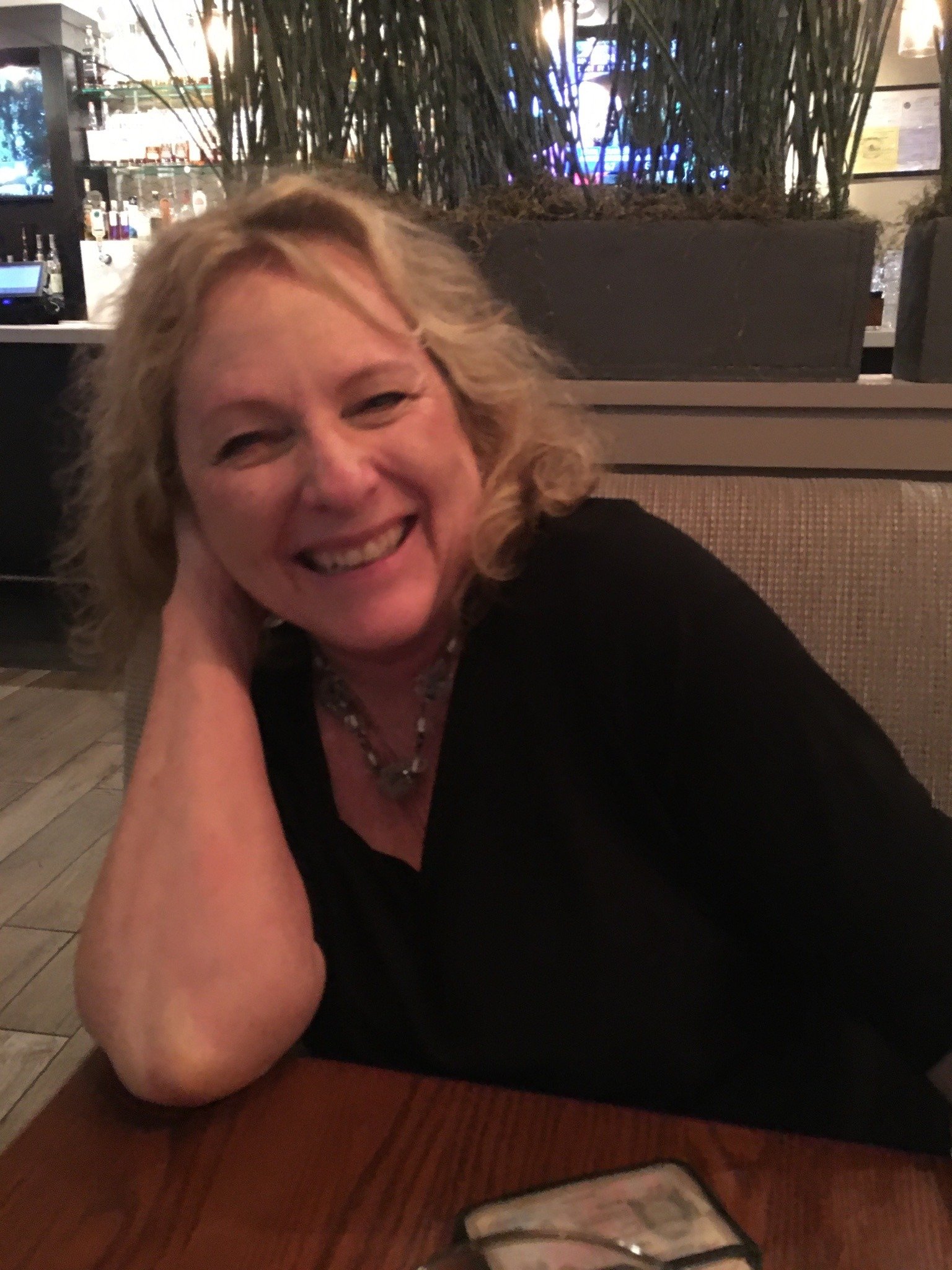 I have years of experience designing and staging, very successfully. I was torn about whether I needed to be certified and asked around. I kept going to Audra's special events and was drawn to this course, finally deciding more knowledge is more power. Best decision ever!! The promo materials and handouts alone are worth the price of the class. They are beautiful. I have learned so much I thought I knew, and motivated beyond! Audra is a phenomenal educator, teaching in such a way that you feel like it's live. Amazing. If you are thinking about it, do it!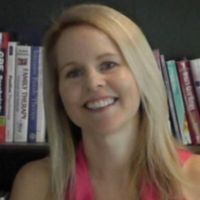 I researched a lot of home staging training programs before I decided on HSR. Initially, I started my training with a cheap alternative, and unfortunately, you get what you pay for. Round two, I took my time and weighed the pros and cons of several programs. I'm glad I went with Audra's. It was the redesign component along with Audra's personality that were my eventual reasons for choosing HSR. You get a tremendous amount of value and it's nicely balanced with reading material and videos.
Nicole Nenninger
Beach Rose Designs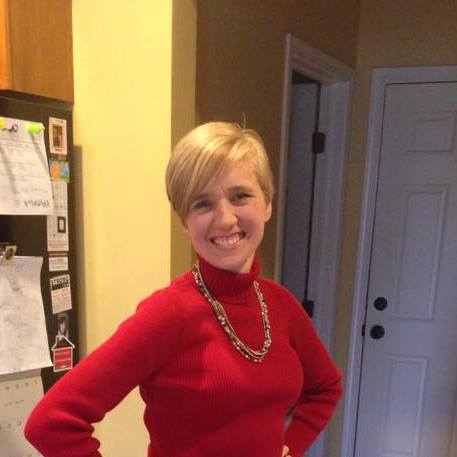 Audra's training is the most in-depth course I've even taken. Every single part of the business is covered, not just design. I originally bought this class because I love design and wanted information on decorating my own home. Now I can see the benefit and joy that can be had in starting my own business. I wish I had found this course 15 years ago.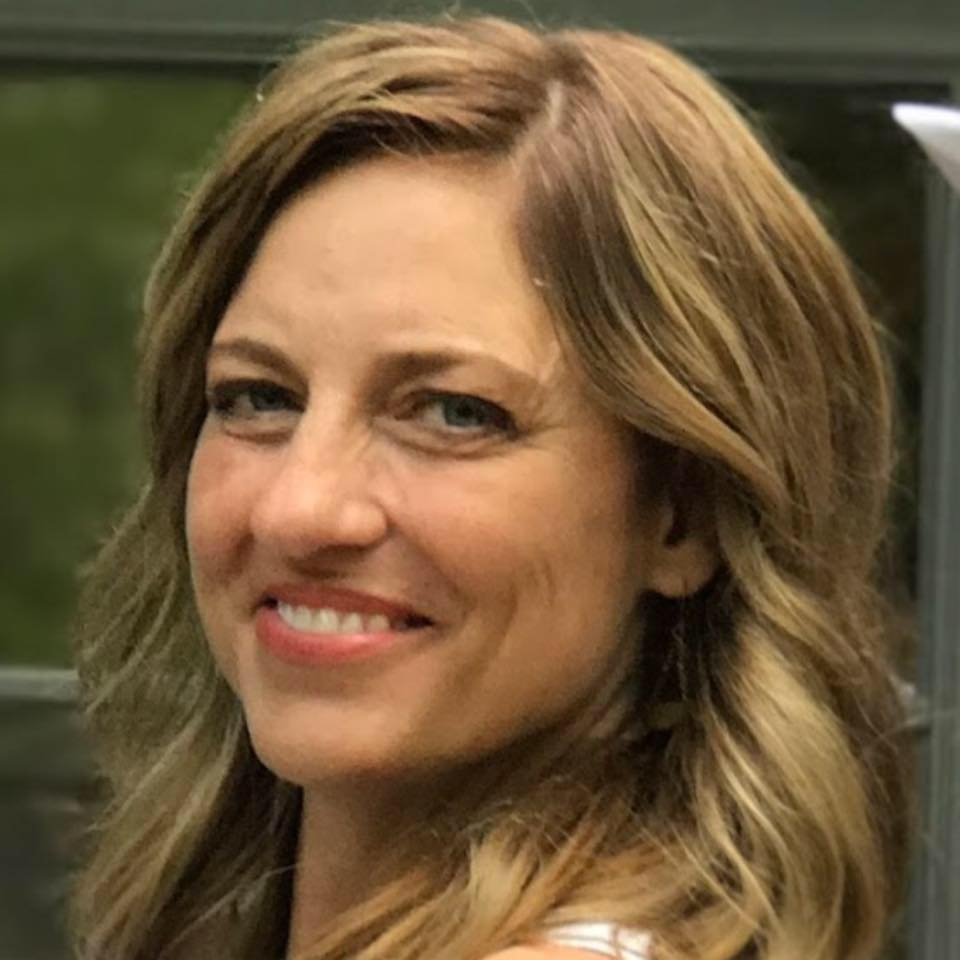 The best decision I made when starting Inhabit Home Staging was training through HSR! Audra in meticulous in sharing her hard-won experience and skill with you so you are more than prepared when you complete her training. Starting your own business is brave because there are so many factors and unknowns, but her training literally provides e v e r y t h i n g ...including the kitchen sink! Yes, I eat, sleep, and drink all things "home", but business best practices and requirements? Not so much! I feel so confident that I have a solid foundation because of this course, could not have done it without her. Thank you, Audra, for sharing all your hard work and expertise so others can confidently succeed in this industry! You are an exceptional and generous mentor!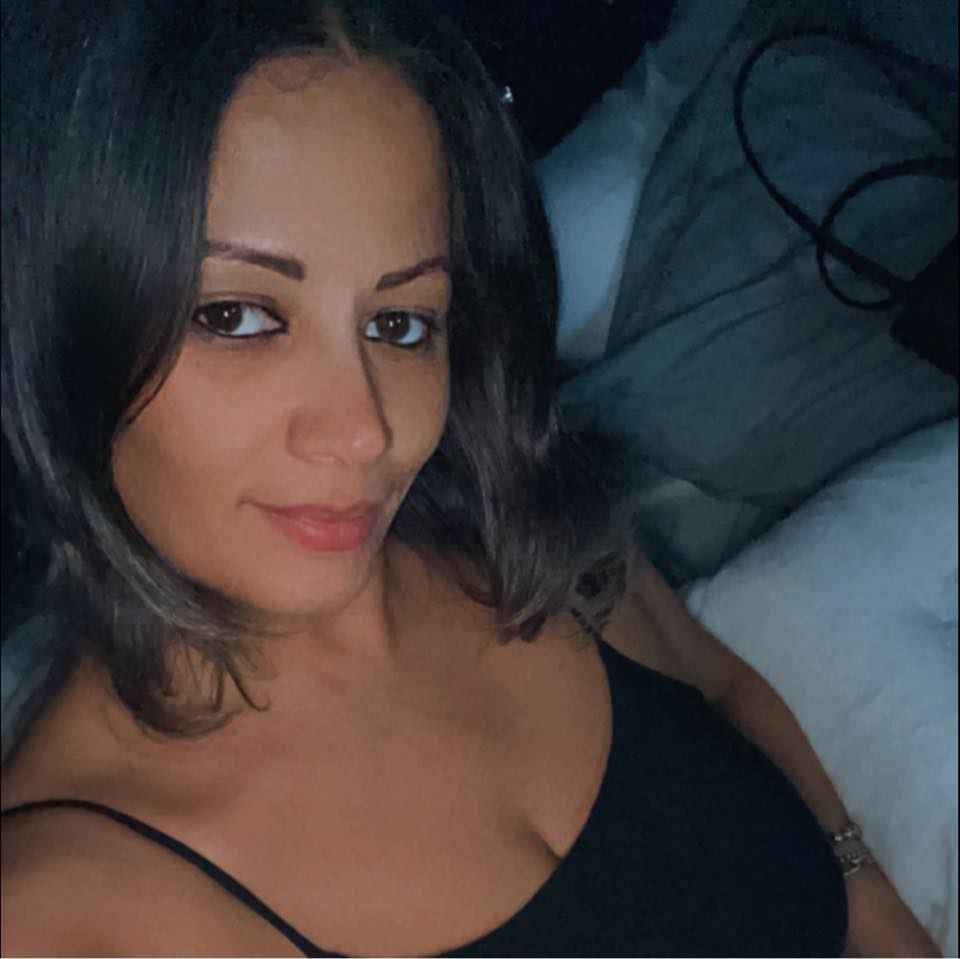 For about two years now I have been searching and research a home staging and re-design program that is fun, exciting and comprehensive and I believe this program hit those points completely. All the other programs I looked into were not as thorough and detailed as Audra's HSR Staging program. She covered so much and presented so many different scenario one would encounter and how to overcome objections. I am looking forward to start my business and implement all those fantastic ideas Audra gave. I am extremely grateful that I found this program at the time I did and I am grateful for Audra's teaching style. Thank you so much
Lissette Morel Burgos
Home Staging and Decor By Lissette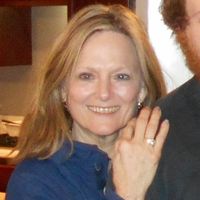 Audra's Home Staging Resource training is excellent. She truly offers the A to Z aspects of staging or redesigning a home. Her videos are easy-to- watch, informative, and bring her training and expertise to us. Her manual is comprehensive. Her HSR Library of materials are super time-savers in getting started or being organized. After taking this course, it has reignited my passion for staging and redesign. I am confident that I am prepared and knowledgeable to immediately start my successful staging and redesign business, Gulf Coast Staging. Lily Ann Gathings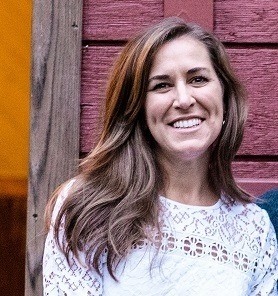 The HSR training was a fantastic foundation to get my business up and running. Providing guidance on steps to start a small business, details and examples on services and pricing, and providing a connection point to others in my same "new to professional staging/designing" boat were invaluable parts to moving forward into this industry!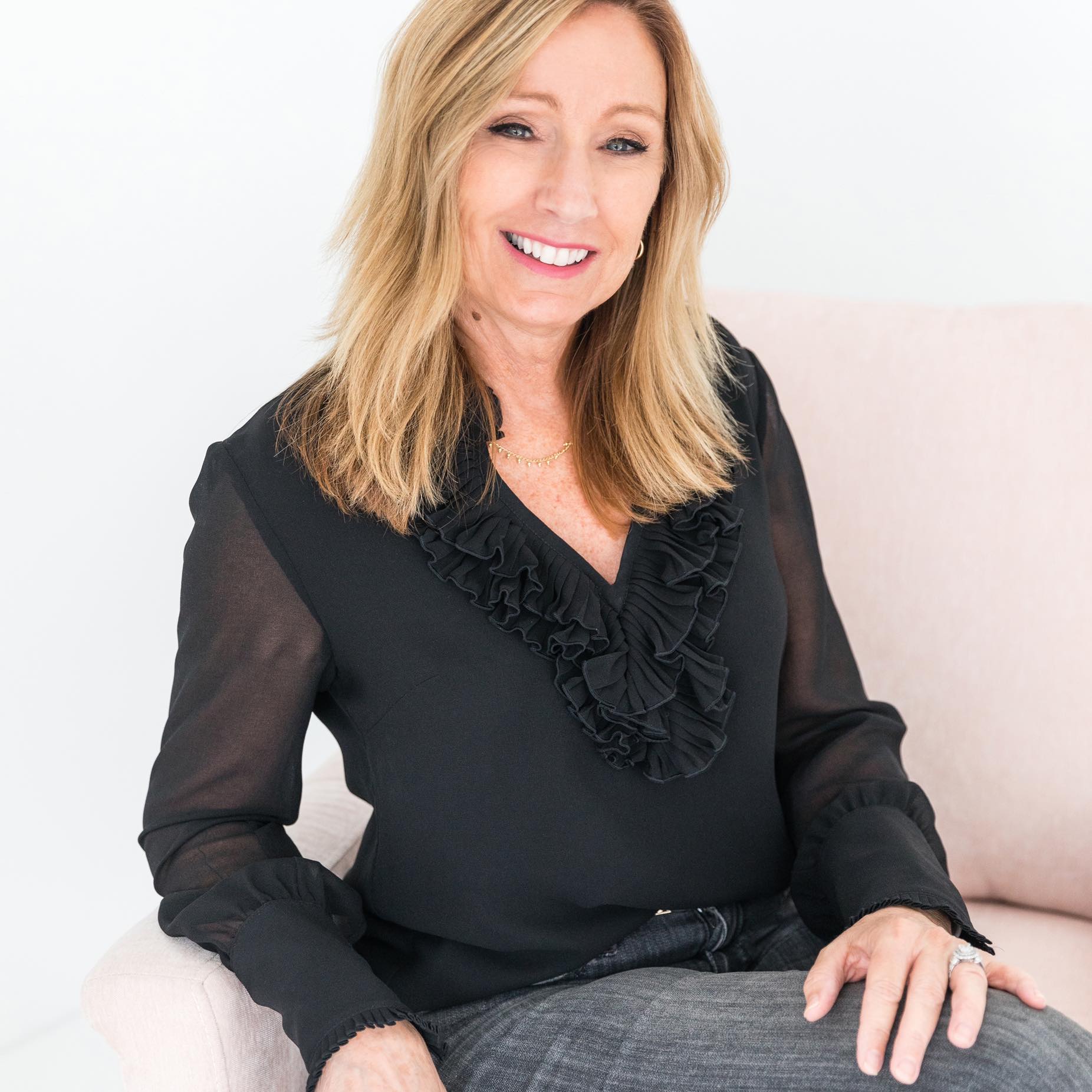 I am a Realtor and loved staging my listing and always had a passion for design, so I decided to jump in with a partner to start a staging business. Audra's class has a wealth of knowledge and resources. I thought I knew a lot but WOW and learned so much! Thank You Home Staging Resource.
Audra has trained the most successful stagers in the industry>>
Check out this "blast from the past" video from the 2013 RESA Convention and the big names who go their start with the HSR Certification Training.
Don't know where to start?
Watch My Free Training Video On Becoming a Home Stager...
Why Choose Us
We know you have a lot of choices when it comes to training and that is why we work harder than anyone to give you the guidance, updates and support you deserve to build your dream business! In fact, we have a 100% satisfaction rate, thousands of happy clients and a 72-hour, no questions asked refund policy...when we say you will LOVE our training products, we mean it:-)
Learn from the Comfort of Home
No expensive travel, immediate access online and the ability to refer back to the materials
Most Award Winning Trainer
Get trained by the best! Audra has trained the most successful stagers in the industry...she will be your guide.
Learn at Your Own Pace & Timeline
You dictate your timeline and how quickly you want to go through the training modules - Self Paced!
Support, Guidance & Love
We care and are invested in your success! We have a toll free number and regular live chat support.
Hey There!
I teach people who love, love, love design how to create an amazing and successful business doing what they love! If you love design, staging, color or curated e-design, I have award winning step-by-step, courses that I think you will enjoy.
Free Guides and Downloads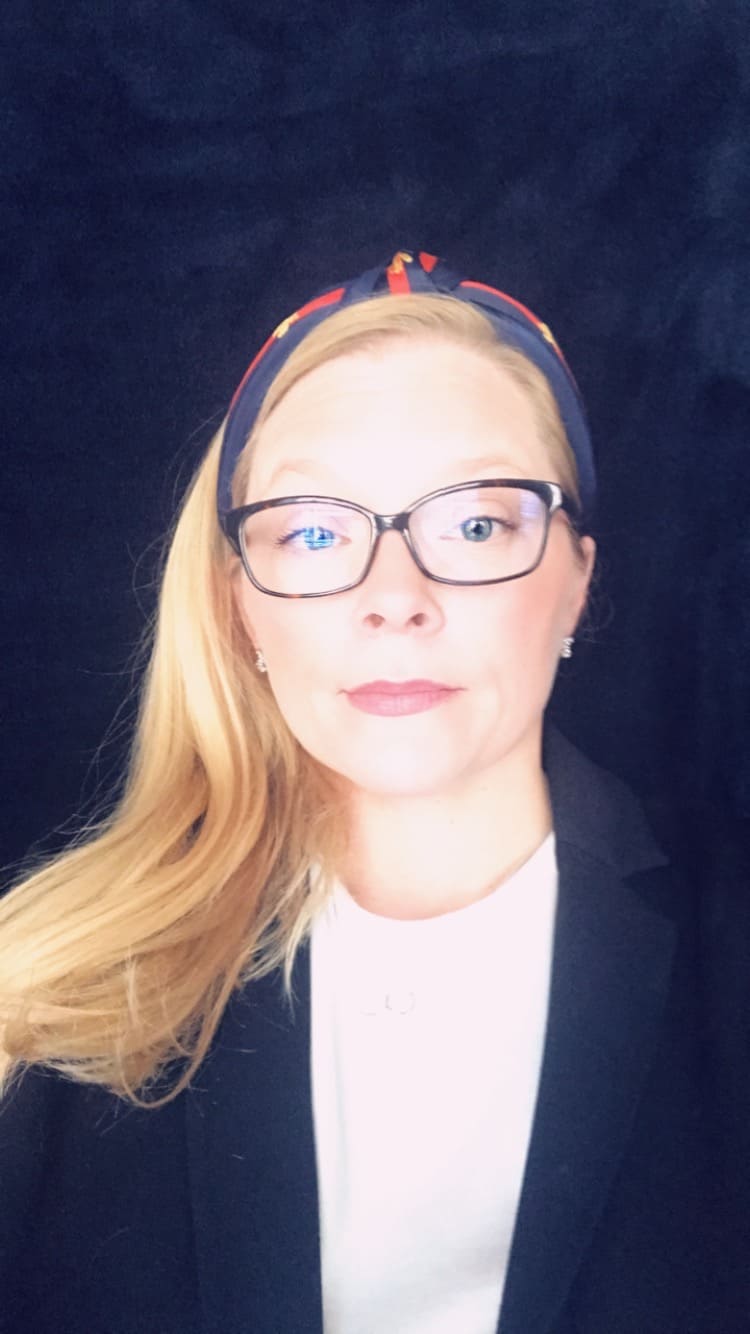 When I left Real Estate, I knew I was not done with it entirely. I wanted to bring out the creative side of me, and all my Realtor friends said-you have to get into staging and redesign. When I found HSR , I knew I found my path. This has been the most fascinating journey ever. The course has so much information and resources it makes it me feel so prepared and excited for the next adventure in my life to begin.
Tonya Reish
The Elegant Bee Staging and Design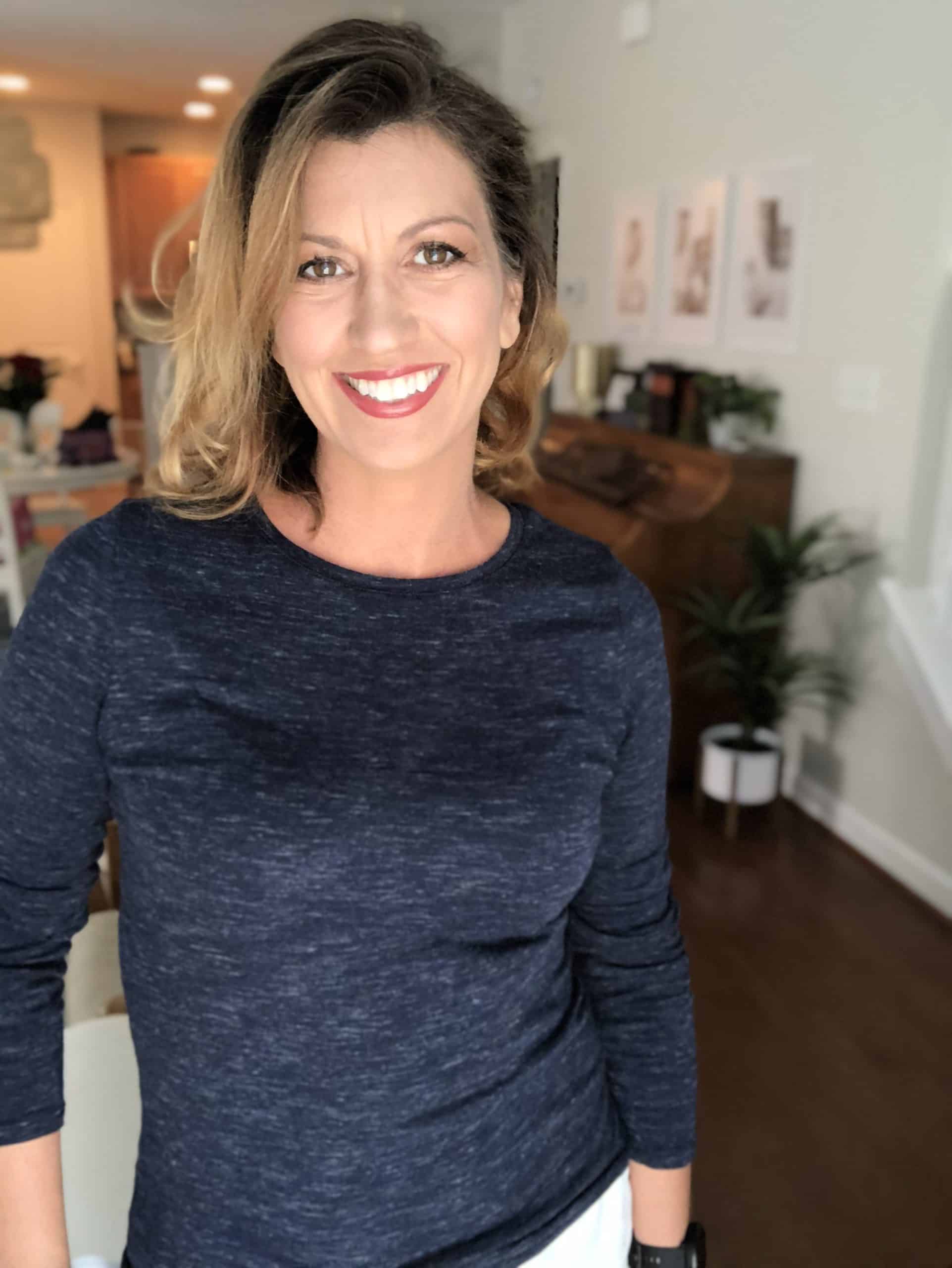 This training has thoroughly prepared me to start my own home staging and redesign business. The business training was exceptional and I know the marketing tips I learned will be of great benefit to this shy, introverted gal. I look forward to finally pursuing my life long dream of helping other through my love of staging and redesign.
Jessica Vega
Greenberry Hill Interiors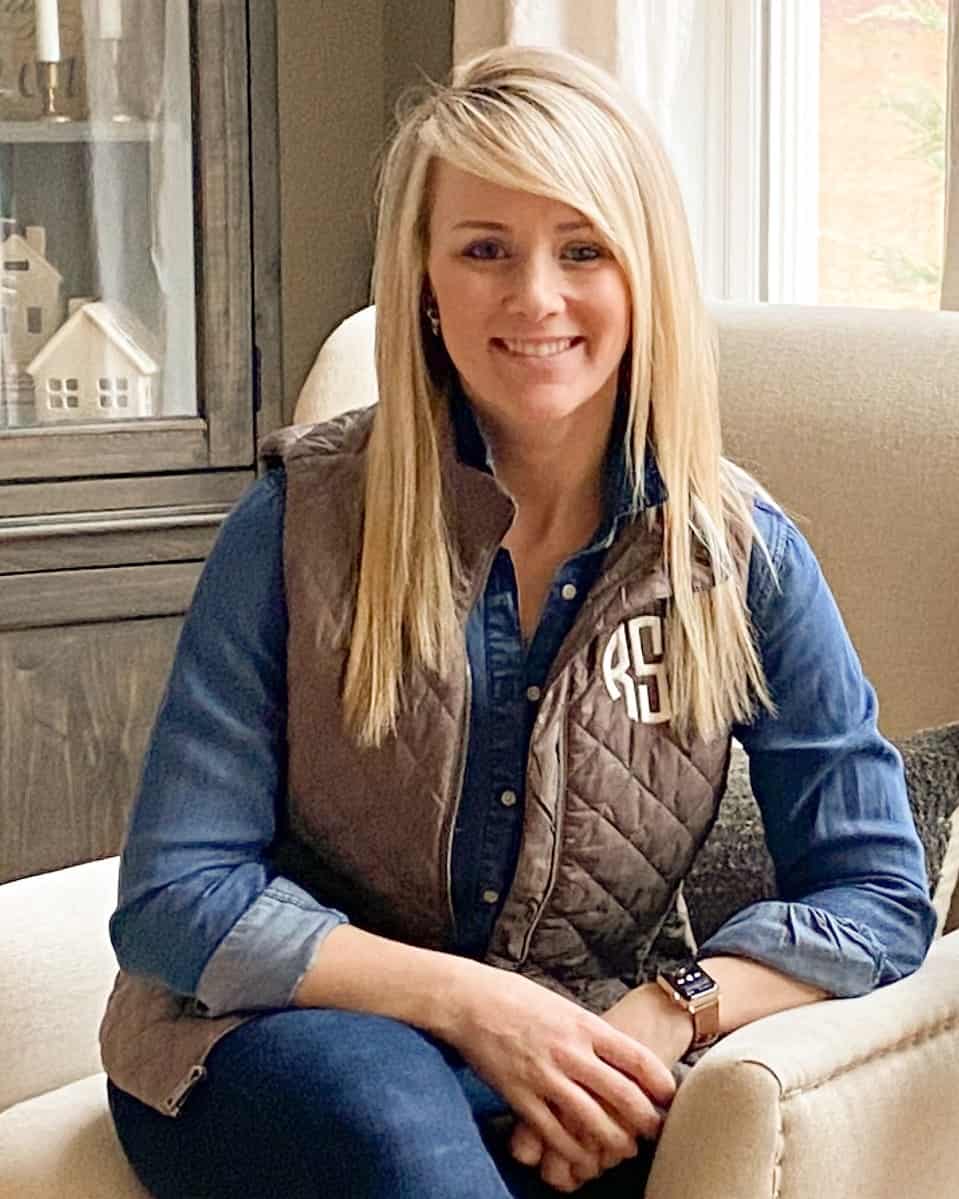 WOW! This training was PACKED with info. It would have taken me well over a year and lots of mistakes along the way to get where I am today without Audra's help. I am forever grateful for all the work that has been put into this curriculum and would highly recommend this training to anyone interested in this field of work.
Ragan Schlappi
CEG Home Interiors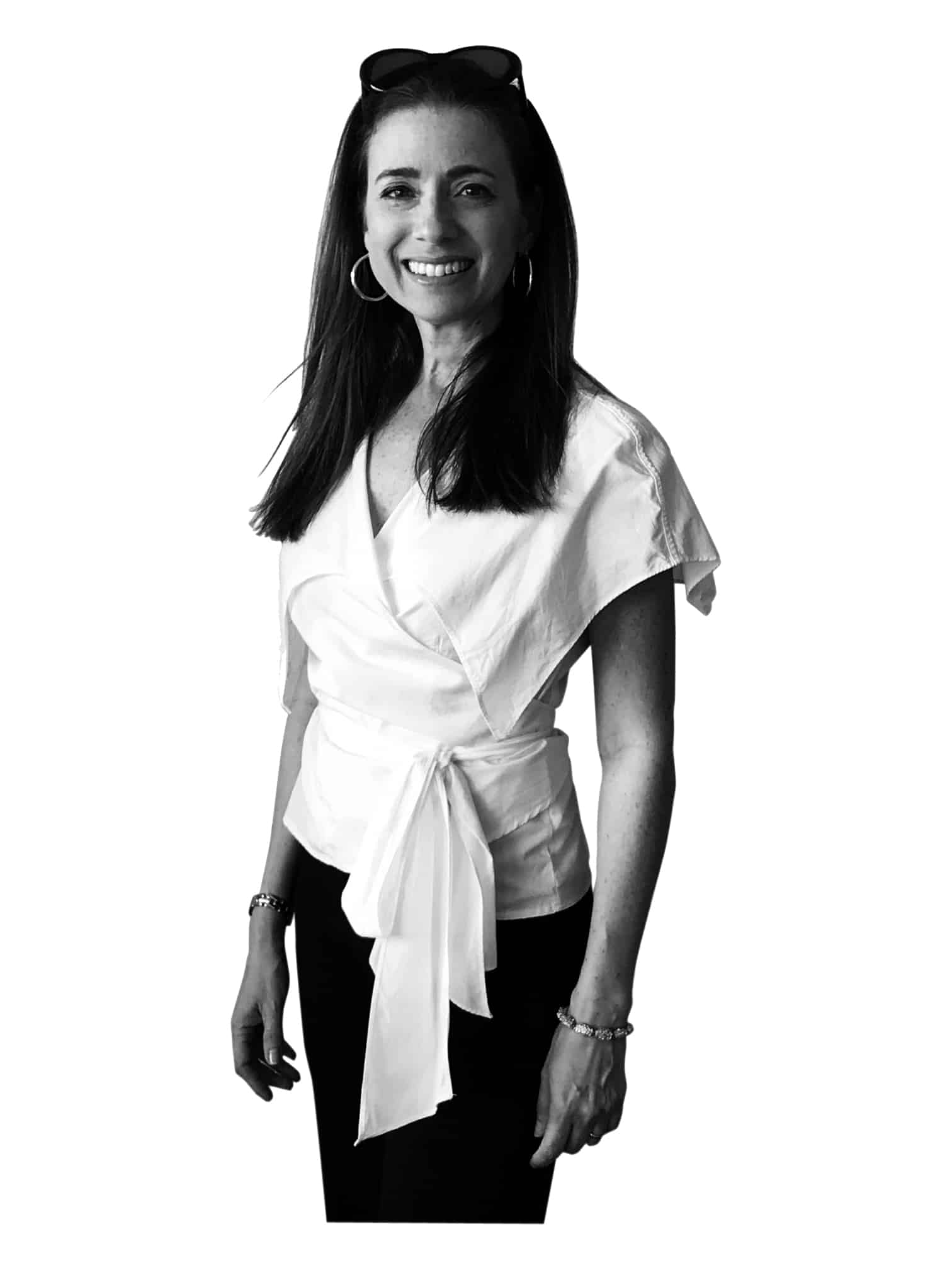 I first came into home staging when I put my own home for sale that we had lived in for 20 yrs. Our realtor had seen the before and after and went bazooka over the transformation. I had been thinking of it for some time, but he gave me the confidence to go ahead. I found HSR through a local stager who had staged a home that I saw while looking for a new home. (The staging profession was calling me). I am not new to art and design, but the HSR program was so incredibly integral in my learning about the BUSINESS of staging. I couldn't have formed this immediate business so quickly without it. Just while I was DOING the certification, I had earned over $10,000 in 5 months. That was without even marketing, but just casually mentioning it to people I know that I was doing Home Staging certification, I was given staging consults and office redesign projects. Now I am a staging partner with our realtor, a partner with another stager who has a furniture warehouse and have been staging 1M+ homes! Thank you Audra!
Debra Gregg
Deborah Gregg Interiors + Staging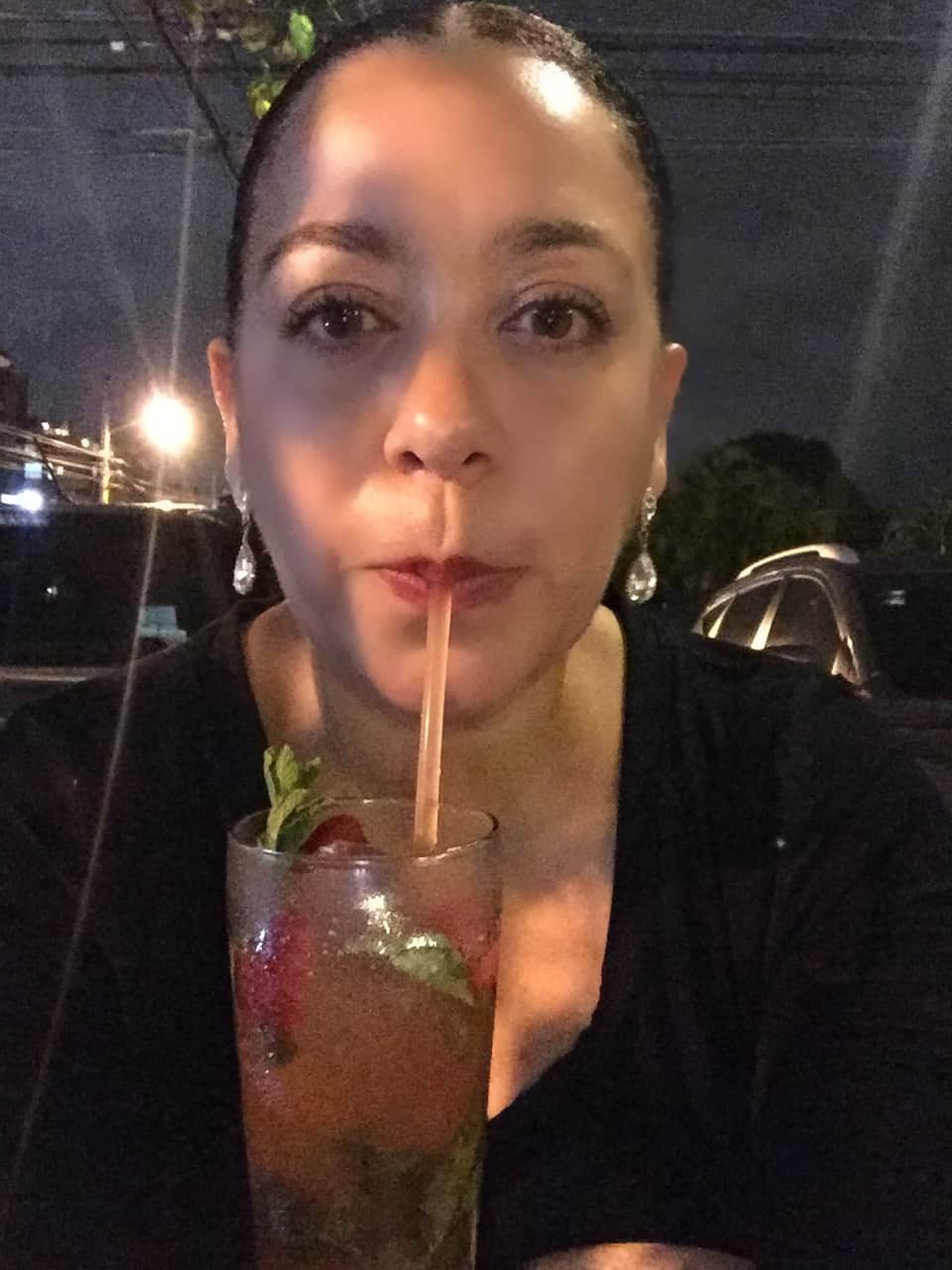 I absolutely love Home Staging Resources' very comprehensive training. Audra has left no question unanswered about starting your business and the Home Staging industry as a whole. There are so many valuable resources that come with the training. The best part is that you can go back and forth as needed to review areas of focus and/or need clarification on. I recommend this training 100%.
Digna Olivarez
Santuario Home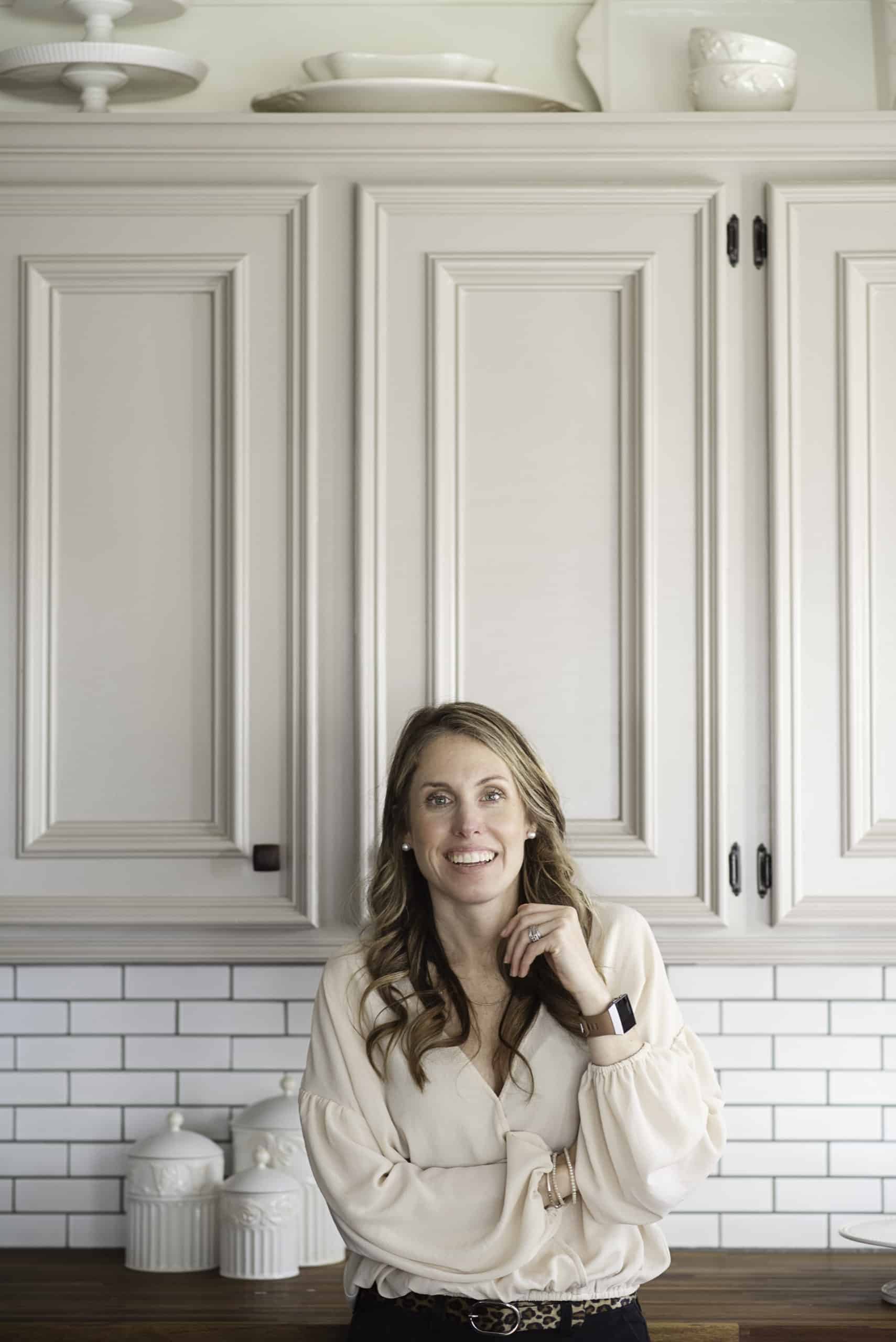 HSR is a one stop shop educational source to help create your design business come true. You are learning, building strategies, being creative, but mostly HAVING FUN! Audra has touched on every aspect you could imagine and more. What a benefit these courses are to novices or legend in the industry that is expanding their knowledge.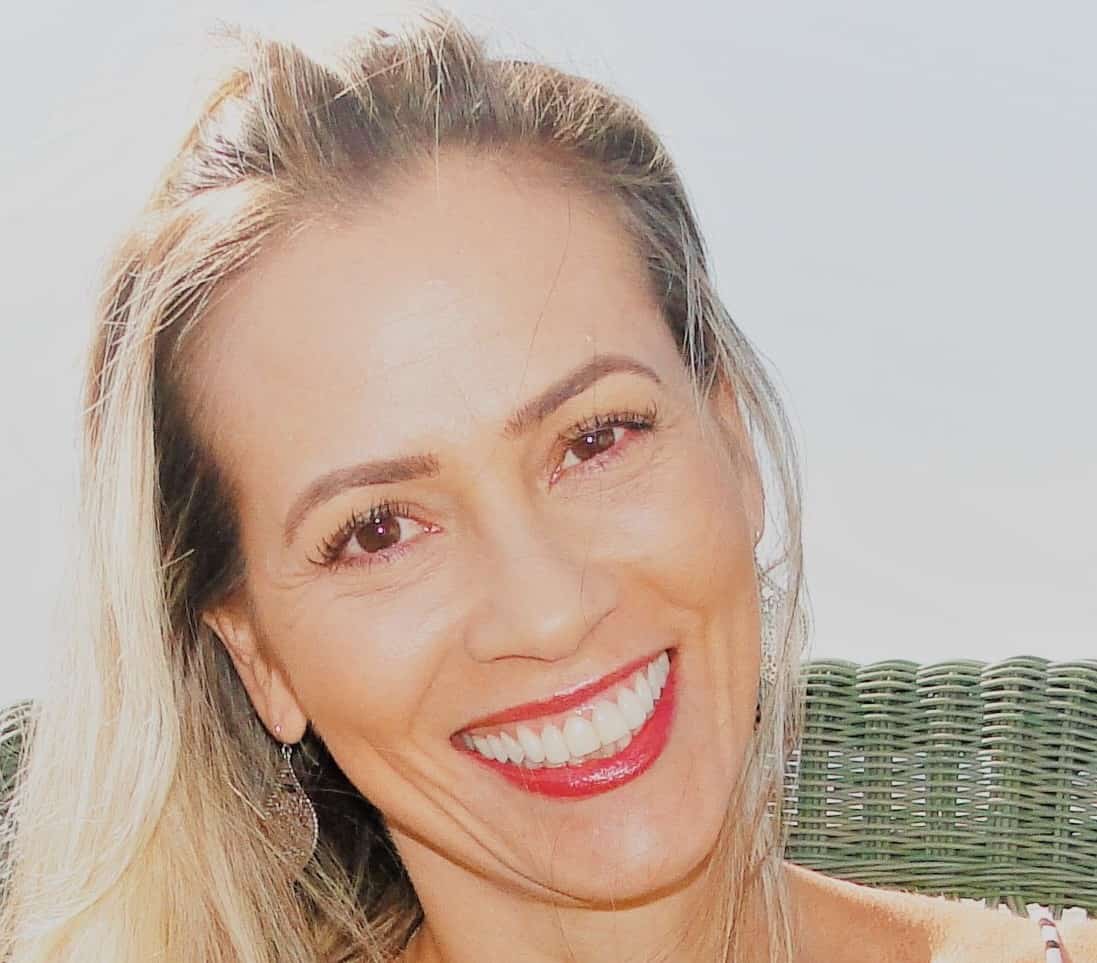 If you have always loved design and want to become a professional Home Stager, look no further. This is it!! Audra provides not only outstanding training material, filled with details and visuals, but she also shares her expertise with marketing ideas and How-To. And to top it all, she has a great energy and cares about her stagers. She has offered me more than tools. She boosted my confidence to go after my dream. For that, I will be forever grateful! Thank you Audra!
Bianca Rice
Fort Point Staging & Interiors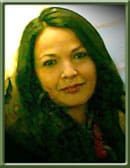 This is the most thorough Real Estate Staging Course you will ever find out there. It is not just a course on staging it is a course on how to put a business together-from soup to nuts. Audra is the real deal.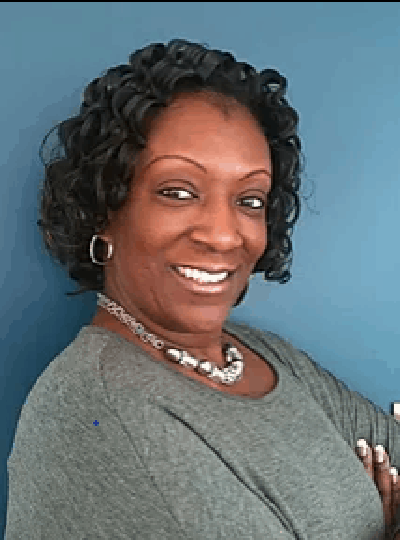 The training was awesome! I had already completed most of the things in Week 1 when I started my business 3 years ago. Week 2 was where I needed Audra the most...and she delivered! There is so much information, so many tools, and instruction. I only wish I had done the training before. Now, it's all about implementation. Thank you Audra and thanks to your team! You rock!
Trina Miller
First Impression Home Staging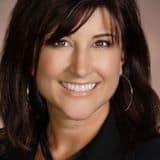 Thank you for your great training! I feel equipped to begin my new journey as an entrepreneur in the home staging realm. Thanks to my great business partner and her real estate investor contacts we already have our first job, a $2M new home vacant staging project, and our business hasn't even officially launched yet!

Most of all, I am thrilled that as we gain practical experience this year, we'll continue to have access to all your great education, plus live webinars and the valuable Stagers Connect community of experts in the field to continue training our eye and honing our skills.

From day one, I've enjoyed your calm, relatable, belief building personality via video and live webinars, and greatly appreciate the in-depth knowledge you've shared to effectively market our business. I can't wait to meet you in person some day soon hopefully at a future conference.



Jill Wedding
Perennial Home Design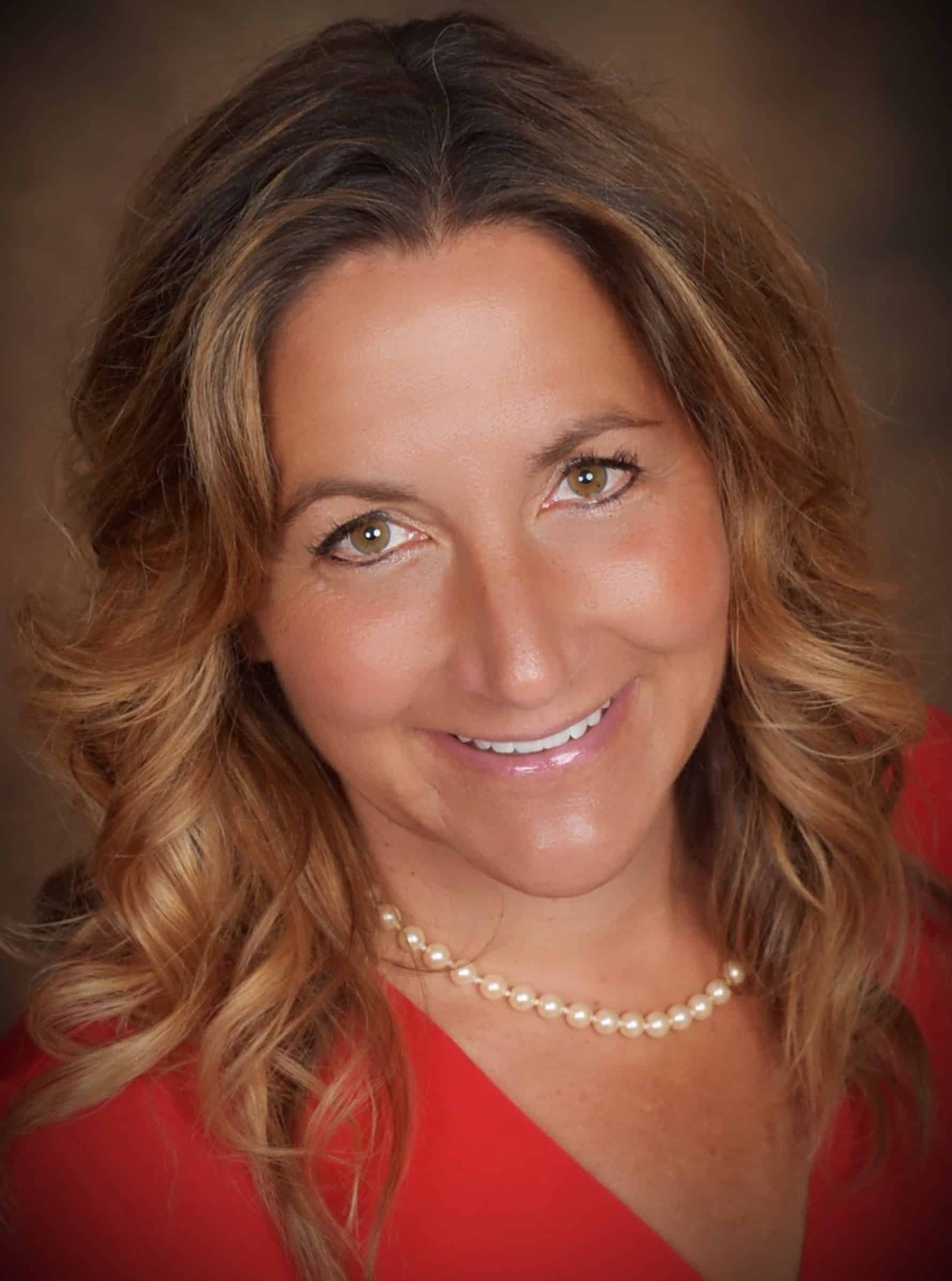 When it comes to home staging training Audra is the best! She has enabled me, coached me and given me the confidence to jump into the world of home staging.
Not only was the course both fun and challenging but Audra's enthusiasm and knowledge in the field of design/business adds a value that can't be measured. She has a calm, fun and logical method of teaching that truly connected and inspired me. I can't speak highly enough of this course. Thank you, Audra!!
Karen Gonyea
Karen Jean Design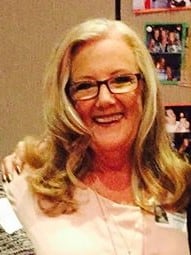 HSR gave me much more information than I could have dreamed. I have owned several businesses and have had to start them up from the ground, which takes several months to implement systems and a lot of trial and error. HSR has already done the trial and error and allows me to implement systems and data immediately What a time saver! It also gives me the confidence from knowledge learned to implement my business immediately.
Jo Ellen Weisner
Epic Staging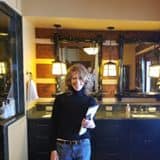 As I've begun building my business, Beautifying Spaces LLC, a critical component was laying a foundation of education. I thoroughly researched staging training and decided on HSR. It was one of the best decisions I have ever made, far exceeding even my highest expectations in Audra's unmatched expertise, beyond comprehensive training materials and support network There is absolutely nothing like it and I believe it has made the difference between endless cold calling and confident, educated, state of the art staging and marketing! Thank you doesn't even come close to expressing my gratitude to Audra and HSR!
Cheryl Wnek
Beautifying Spaces LLC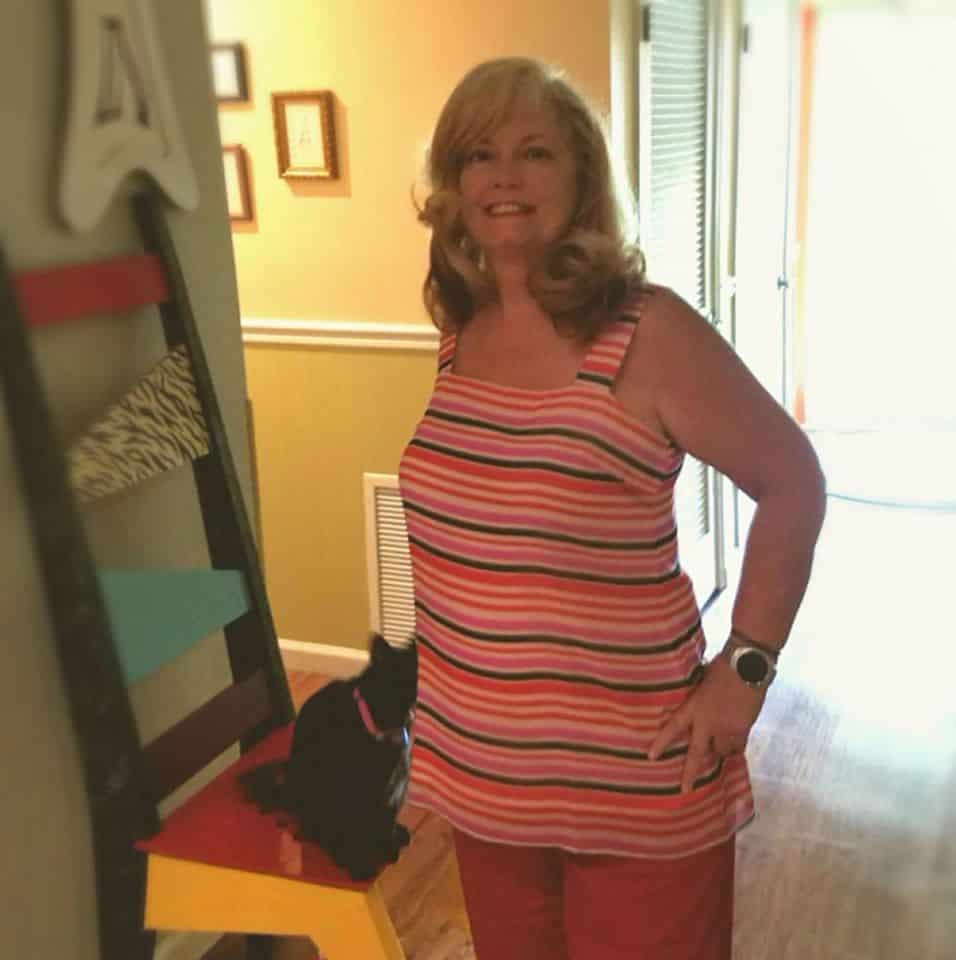 I love ALL of Audra's trainings. She keeps the modules short so I can pace myself and she provides loads of handouts and other documents for me to use in my business. I really feel my success is her success and she is invested, not just out to add to her numbers. I always recommend HSR when asked about staging training and now I can add CCE too!
Leslie Berdahl
1st Stage Home Design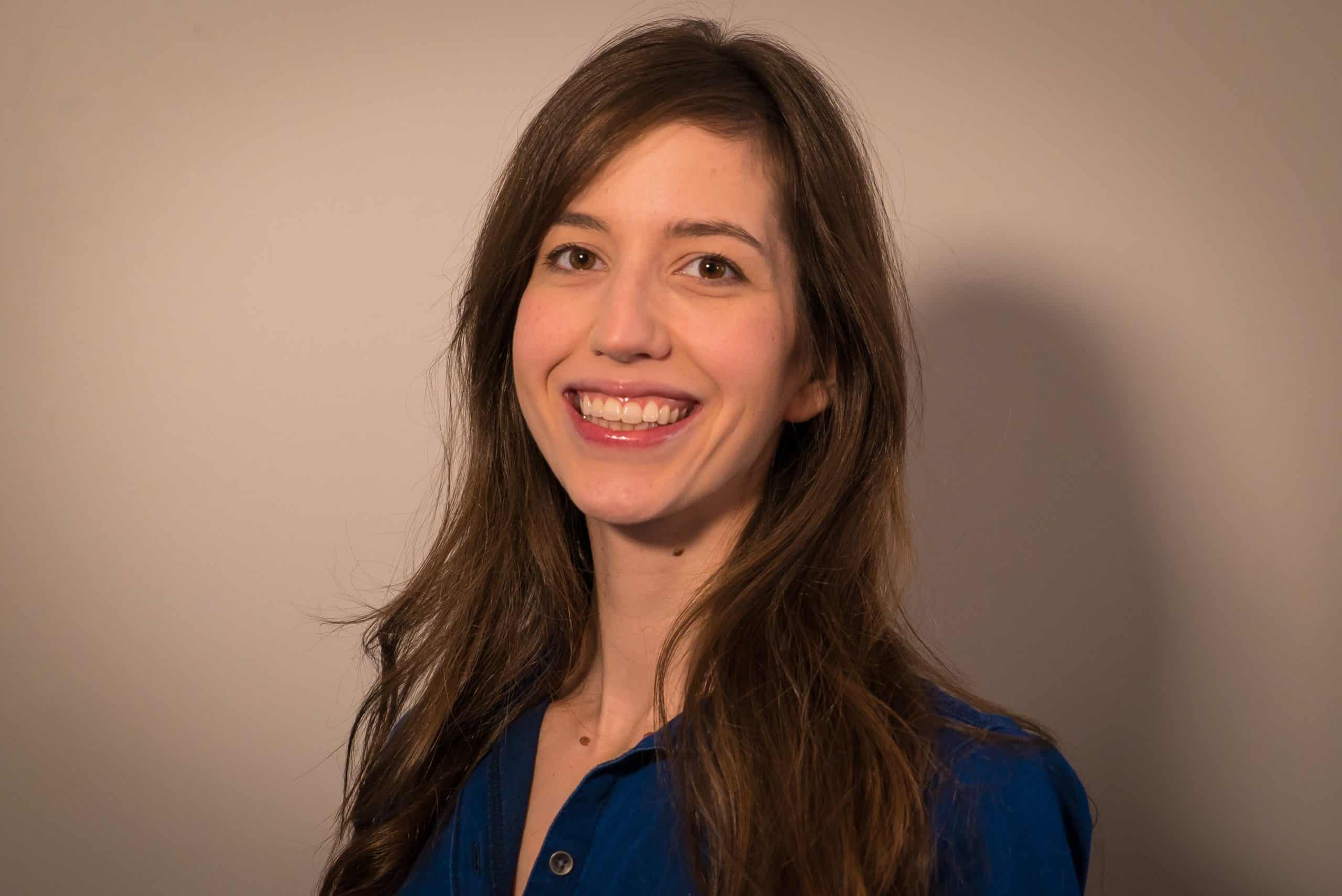 I have been in the home staging industry for almost 10 years and until recently I didn't think having formal training was necessary. Audra provided me with invaluable advice in terms of marketing strategies and alternative revenue streams! I cannot wait to implement what I've learned and grow my business! Thank You Home Staging Resource!
Jessice Lynn Smith
Spotlight Staging & Design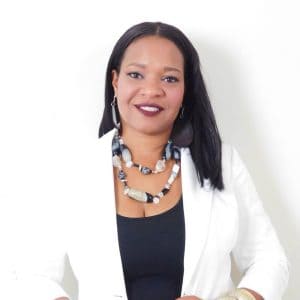 I just completed my training! I must say, this training was very informative, very information packed, and very helpful. You would be hard pressed to find a comprehensive step by step guide to setting up your own business anywhere like this! Guys, this is your business wrapped in a bow! Can't get any simpler than that! Thank you Audra 1000 times over!
Jacqueline Tillery
JST Real Estate Interiors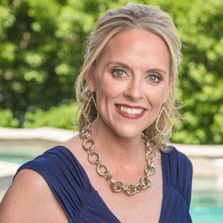 Going through the HSR certification training has been a total game changer. I have gained so much knowledge, not just about staging but how to run your business. The staging part I had down pat. However, I know now that my business would have suffered on the marketing (web design, presentations, bold, etc) end had it not been for HSR.
Amy C. Scarborough
Happy Is The After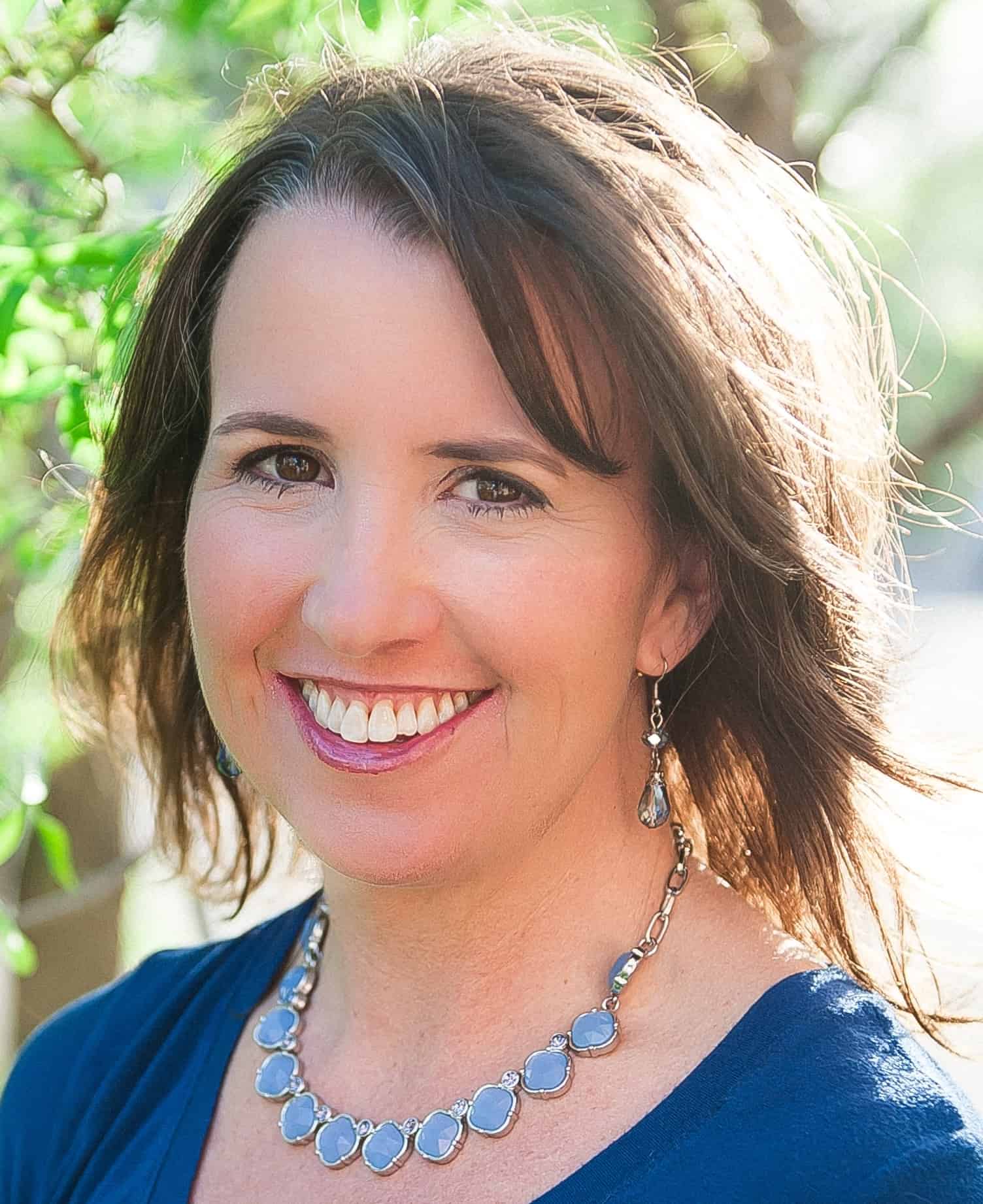 The HSR training has been phenomenal! The thorough and easy-to-follow videos, readings, and handouts have helped me feel very prepared to launch my staging and redesign business, even with very little prior staging/styling background. Well worth it!
Brooke Craig
Brooke Craig Interiors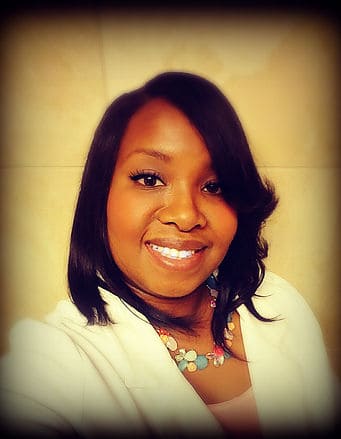 I just completed the HSR training which is by far the best certification program out there!!! I researched a lot of the staging training companies, and you will not receive all of the knowledge that Audra shares in any other program. You get so much information and resources that it is mind blowing. I can't wait to get my business up and running!!
Cristy Smith
Elan Staging & Redesign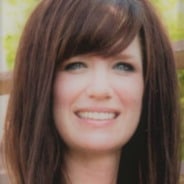 I can not say enough good things about this training. I know a lot of people say that and it's so very true. Can't even imagine how many hours Audra has put into this EXCELLENT training. Definitely worth the price! I would have NEVER had the confidence before to make my dream come true. Now I can honestly say I do and more than I ever thought I could. Thanks Audra for this AWESOME training and the confidence to be able to follow my dream.
Andrea McAtee
McAtee Staging & Redesign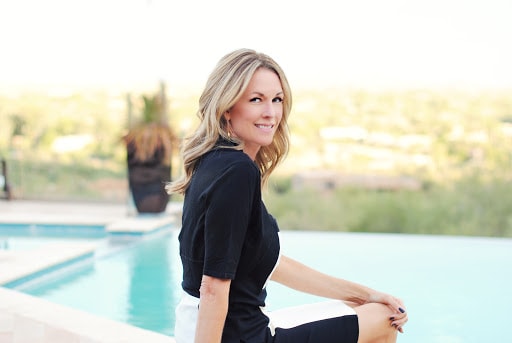 Audra's program is fully extensive, with a plethora of real-life examples to learn from. She doesn't hold back on any industry secrets and really shows examples of great staging and explains road blocks, and pitfalls to avoid. She really covers everything and makes it fun and easy to follow.
Jenine Porvin
Modern Desert Interiors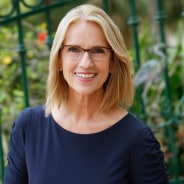 I've been staging properties for the last 3 years and have always wanted to go deeper in this business. Until now, I didn't feel I had enough training to turn my love of redesign into a real business. HSR has given me the training, the forms and the confidence to move forward. I can't wait to see what is ahead!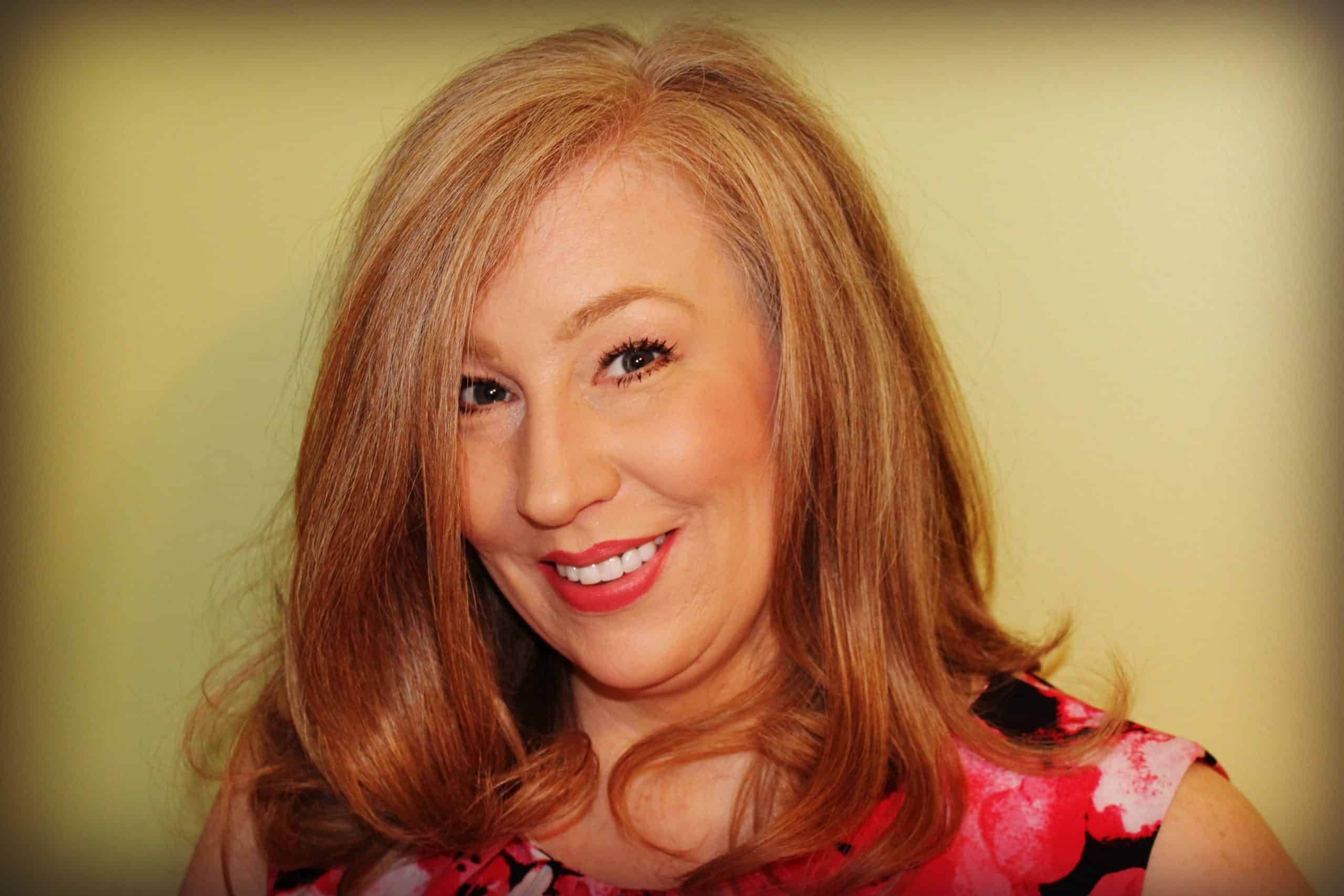 Audra has sincere passion and dedication to the staging industry as demonstrated through her training. I chose to embark on this journey with Audra as a trainer because I like her realist approach to business, her positive attitude, and attention to detail in her training materials. Education and learning is a necessity for me as I am curious by nature. Audra far exceeded my expectations as I learned more through her course then I could have anticipated. Thank you, Audra.
Amy Beers
House of Sheldon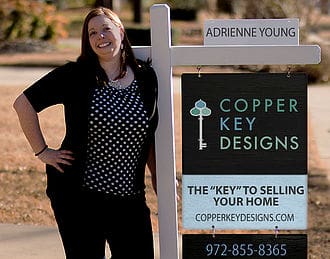 HSR Training with Audra was incredibly helpful and insightful. I had already started my business and received previous training but the first training I took was dated and disappointing (kind of like so many houses before staging!). I struggled for a while and then I found HSR training and it was amazing. It answered so many questions and taught me so much of what I use today. My business is growing, thanks to Audra and her wonderful training.
Adrienne Young
Copper Key Designs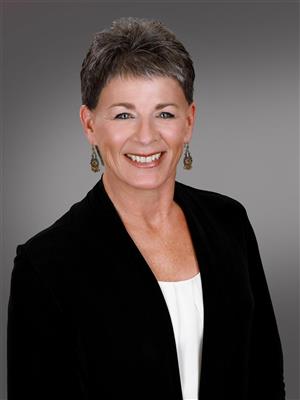 Audra Slinkey and Home Staging Resource provide the most extensive tools, resources, and training to successfully start your business in staging/redesign and more. While some say that staging can be done by anyone, with HSR training and the materials provided, HSR Certified Stagers/Redesigners become the professional experts in this field.
Sherry Carwile
Modern Design Home Staging/Styling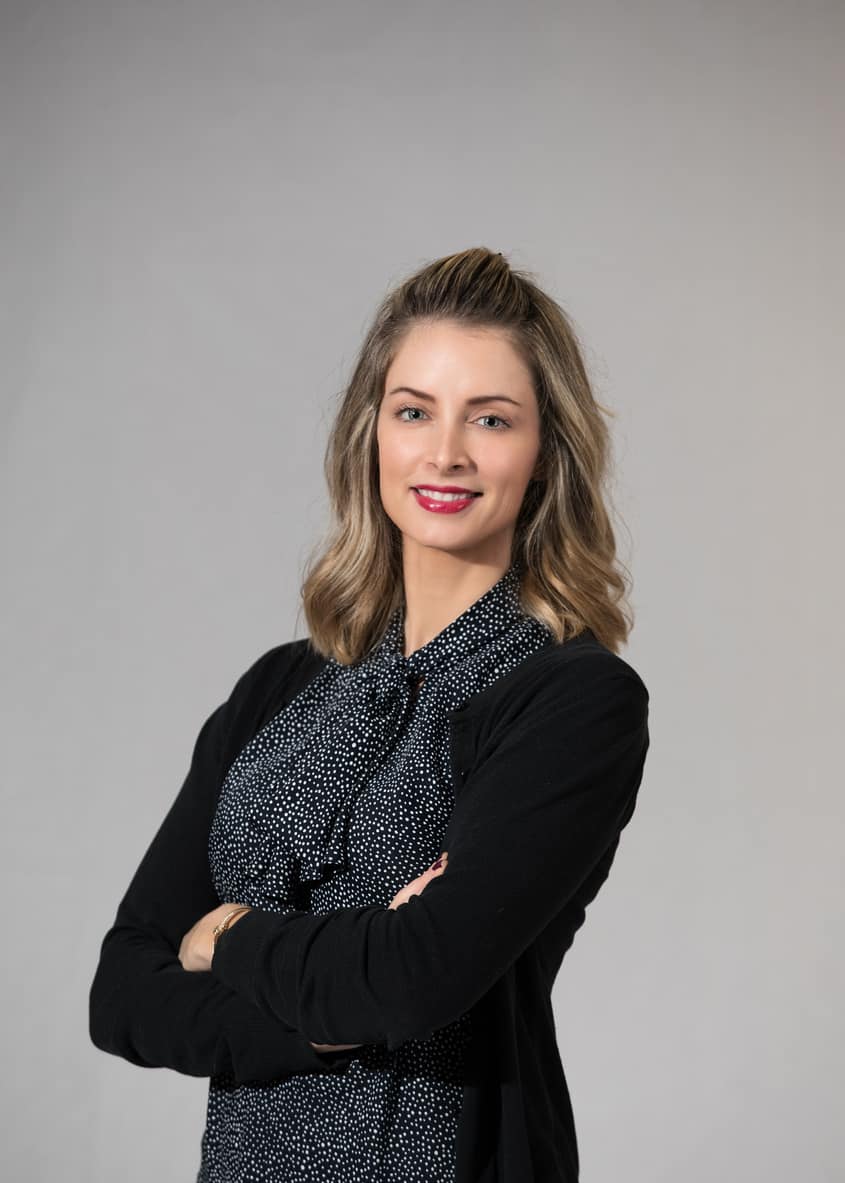 I have to admit, at first I was skeptical to do an online training versus a live training...boy was I wrong for ever doubting that. The amount of material that I obtained through Audra's online training was remarkable!! The added bonus is that I have all the information and training tools readily available at my disposal. The team was very helpful when I had questions. I highly recommend getting a website, best decision besides making the decision to go with Audra for my training!
Kristen Seibold
Aspire Home Design

Audra, you hit a home run with this training course! I found it extremely easy to follow and work into a very hectic schedule. As a 30+ year realtor who works closely with all my clients in preparation for their home sell, I discovered there many other services I can now offer before and after the selling process. Thank you Audra, I look forward to following you and your fabulous group of Stagers & Redesigners.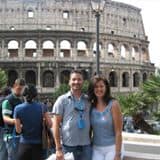 As an interior design and real estate agent I came to this training with a fairly solid background and understanding of home staging, but Audra was able to help me put my business together in such a professional manner. She is extremely detailed in her experience with not only design, but with best business practices and marketing. Her wealth of information is something that I am sure I will be reflecting back on in the months to come. Thank you, Audra for helping me put my best foot forward in this new venture.
Melinda Mack
Melinda Mack Interiors
Quick Links to Common Questions
Sign Up to Get Your Copy of the
Road Map
to Becoming a
Home Stager