Best Staging Photo Winners
The Home Staging Resource Best of the Best winners for May are pulling out all the stops this month in their staging and redesign projects! They're using lots of blues and greens in their furniture and accessory choices, adding plants and greenery to their vignettes, and using natural light to give off a late spring, early summer vibe. Check out their staging before and after photos, to get in the mood!
First Vacant Stage, Sells for $25K over Asking Price
Pantea Bionki, owner of Bionki Interiors, serving the areas of Chino Hills, Corona, Eastvale, Diamond Bar, Covina, Los Angeles, Orange County, CA, created a magnificent home with her first vacant stage, which also sold in 3 days and $25,000 over asking price! So awesome!
"As the house was 20 years old and most of the fixtures and colors were not current, we helped them pick the right color and finishes for the house which helped with making the house look more up to date. With the selection of the right mix of furniture, artwork, and greenery, we brought the house back alive and made it more current."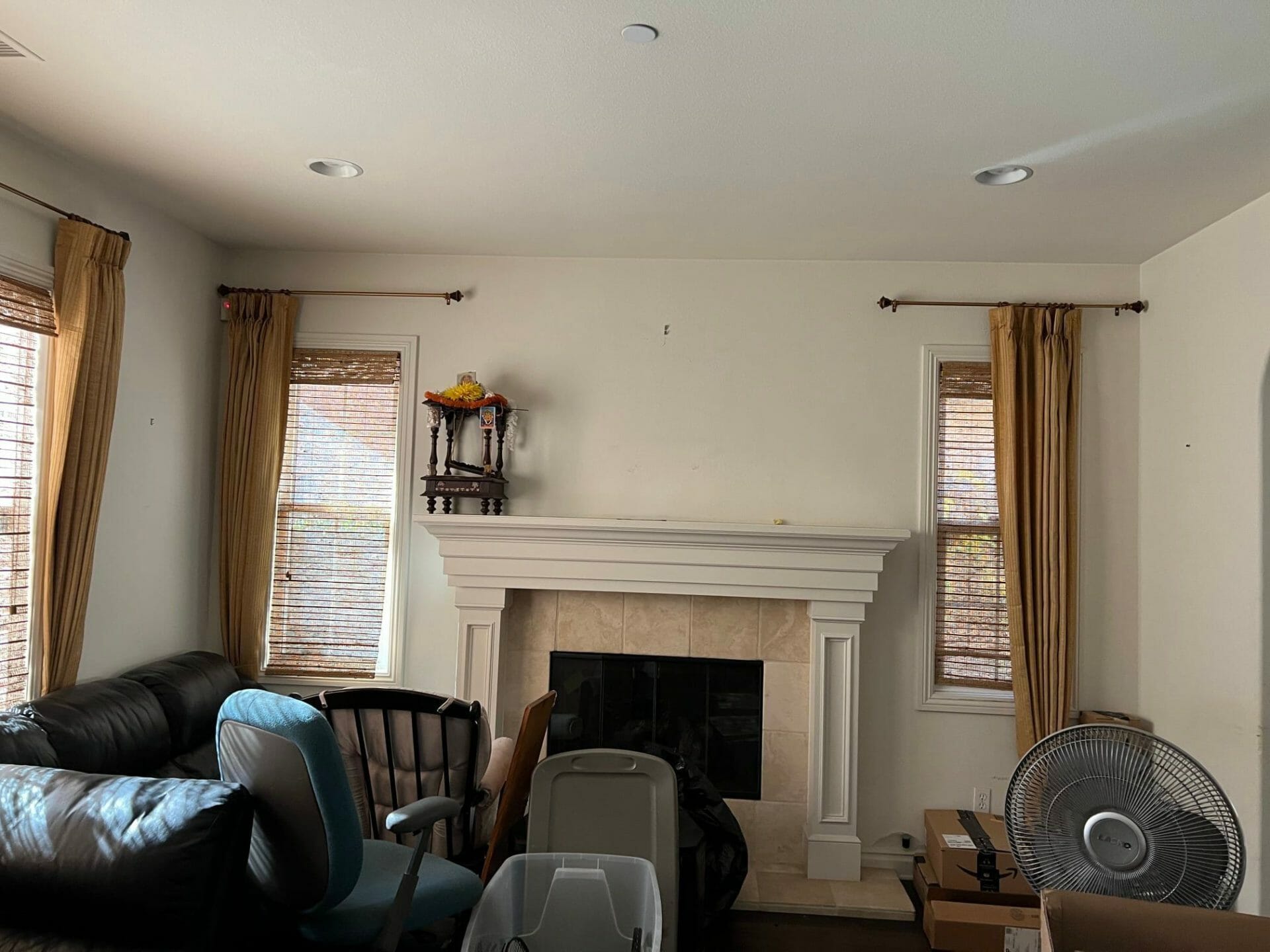 Before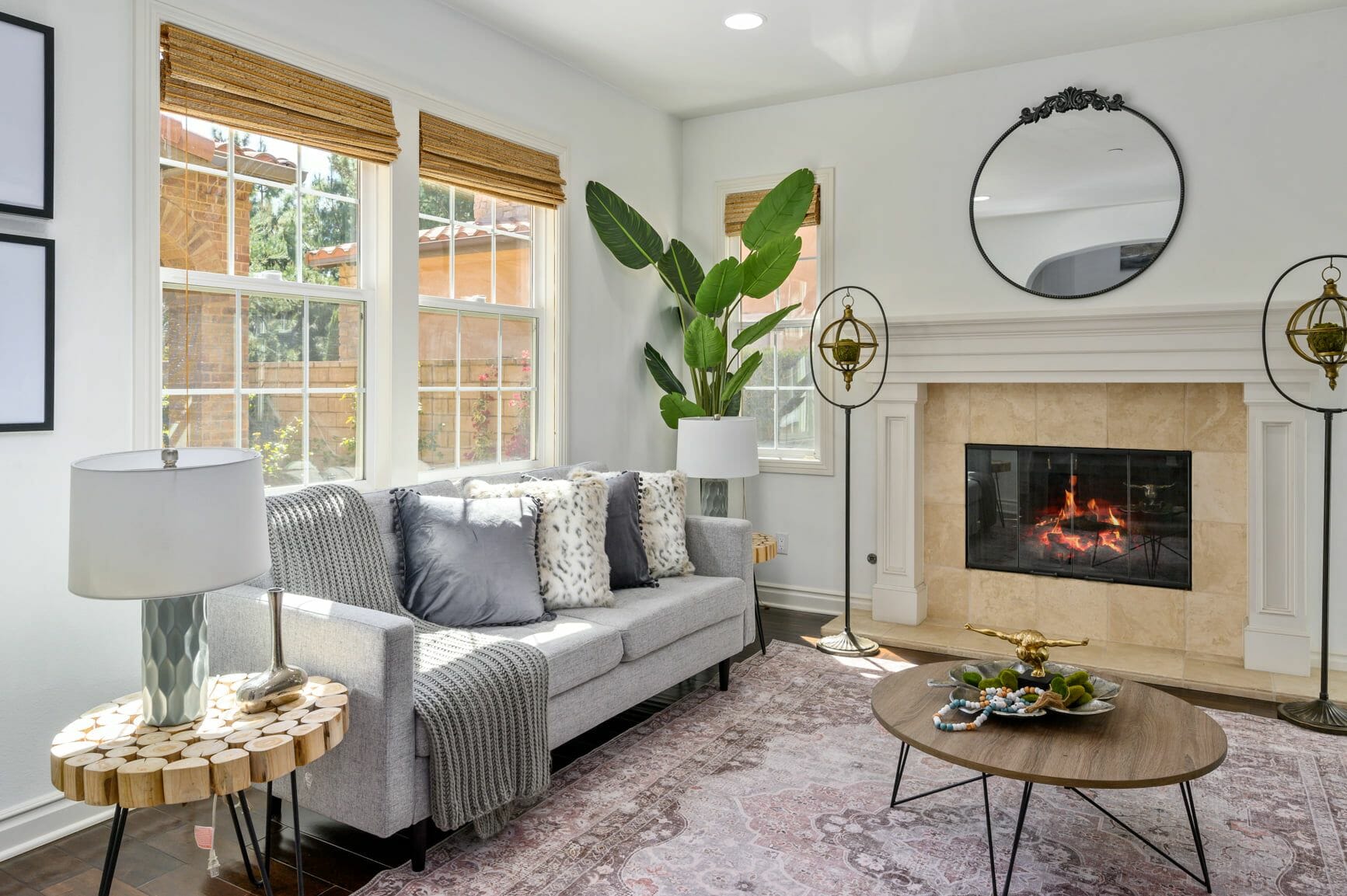 After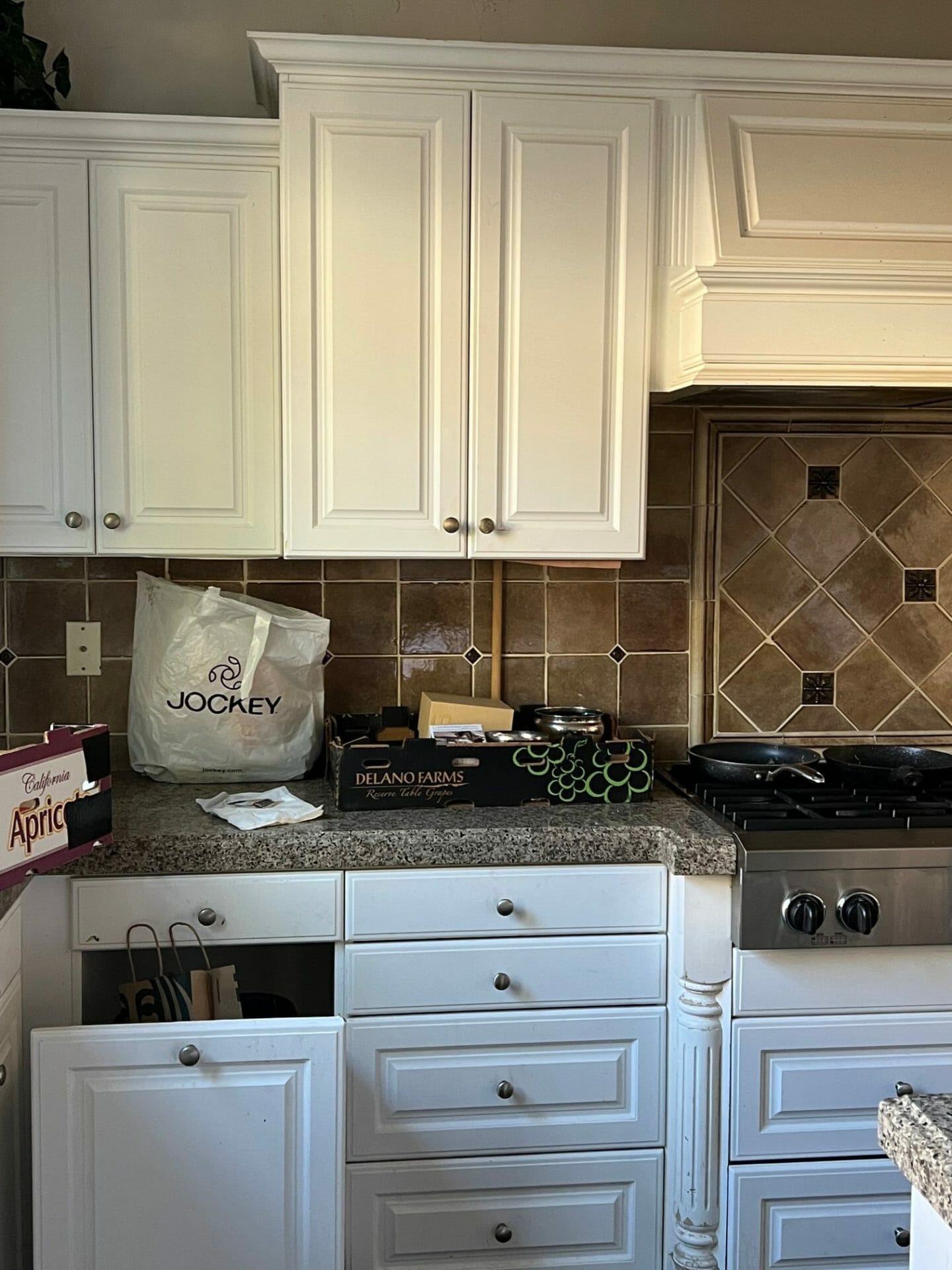 Before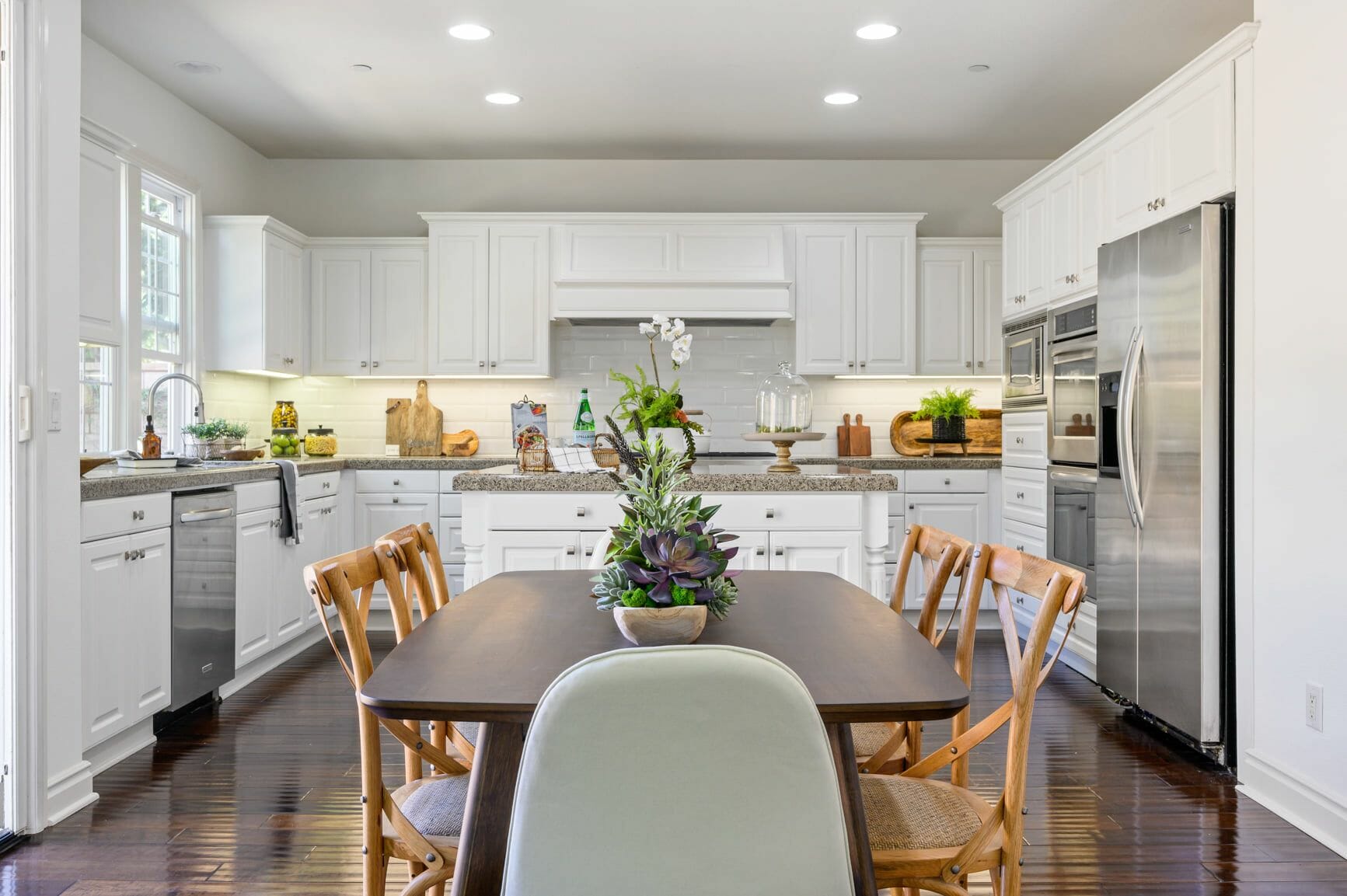 After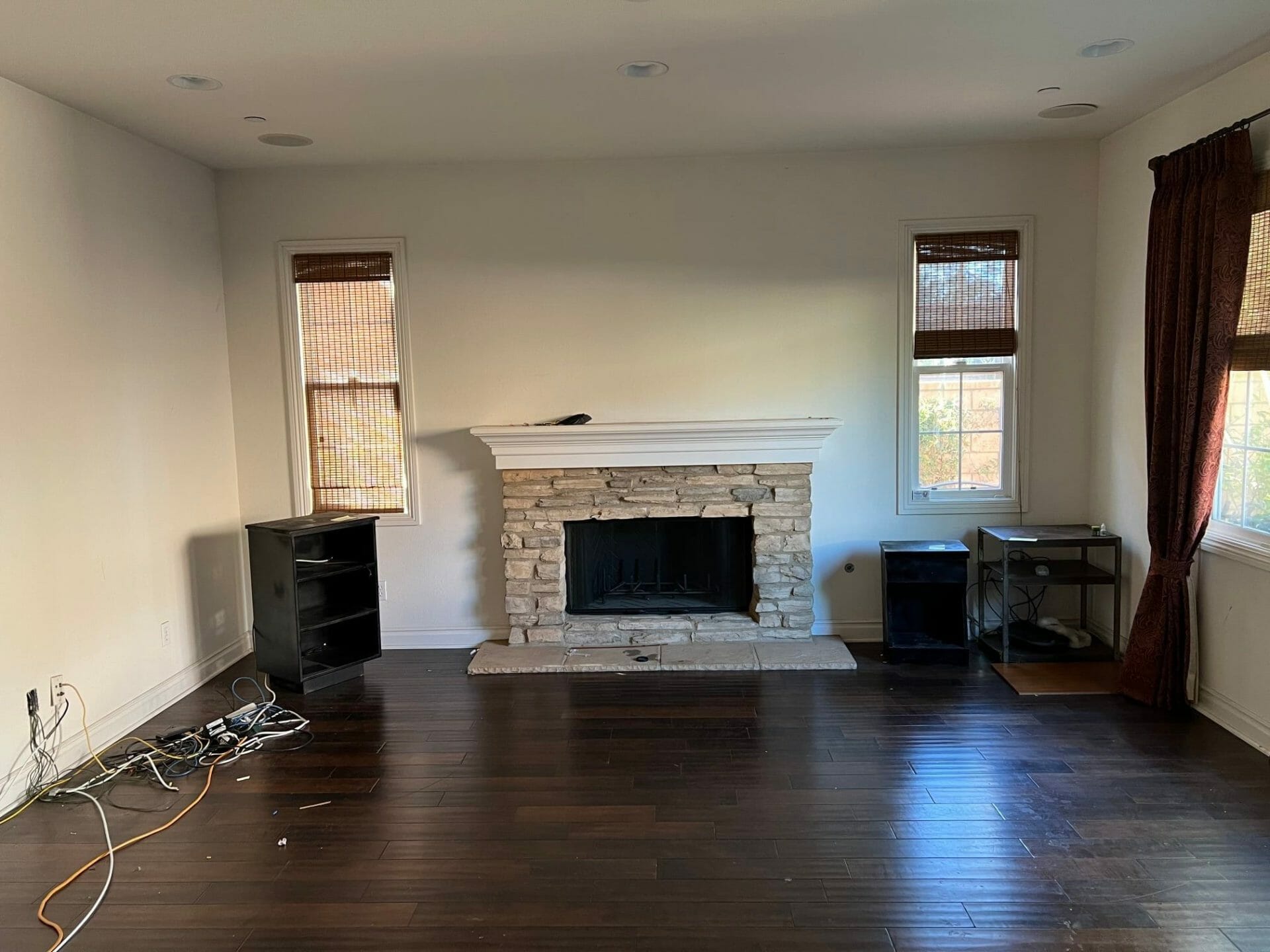 Before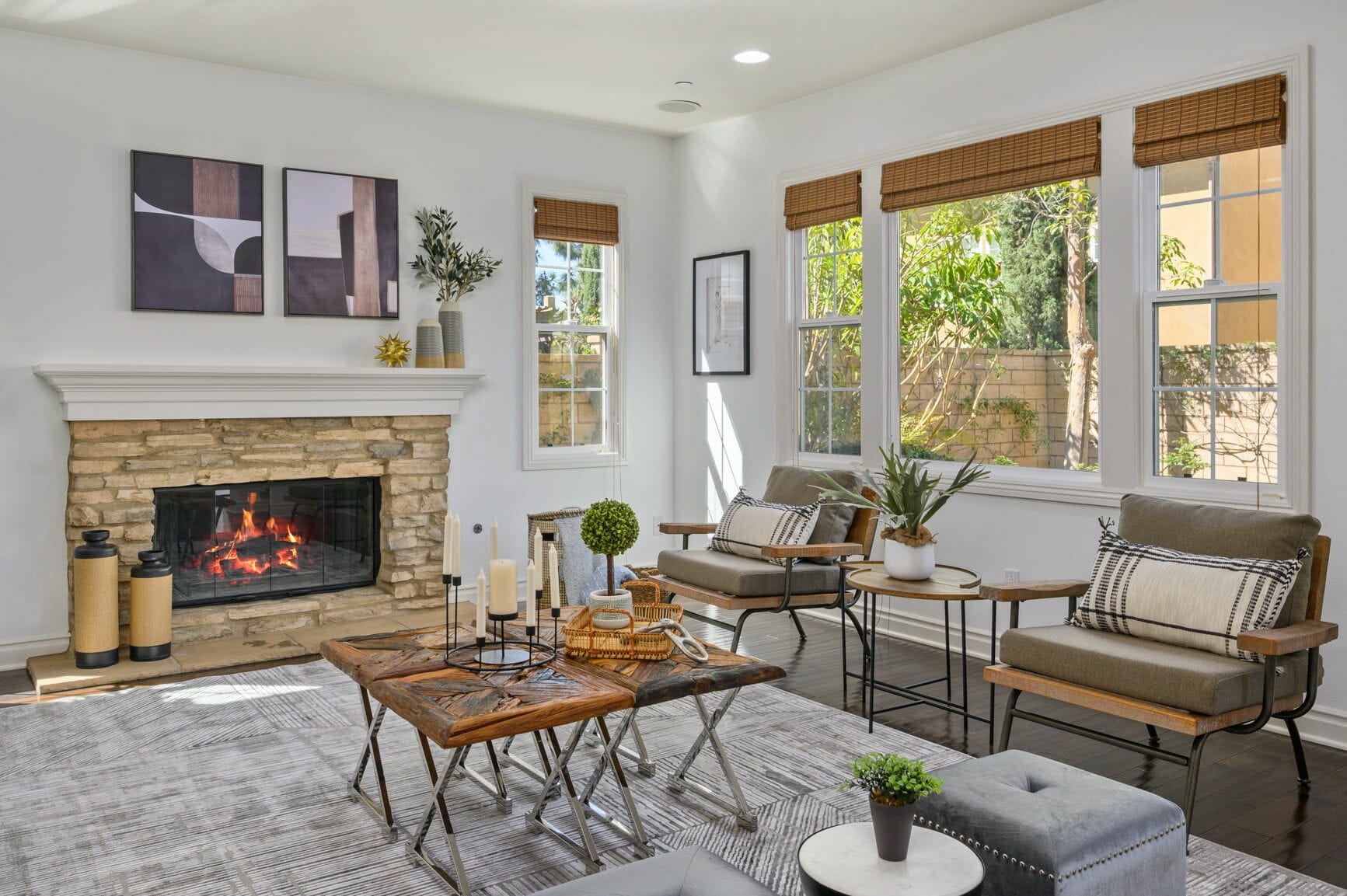 After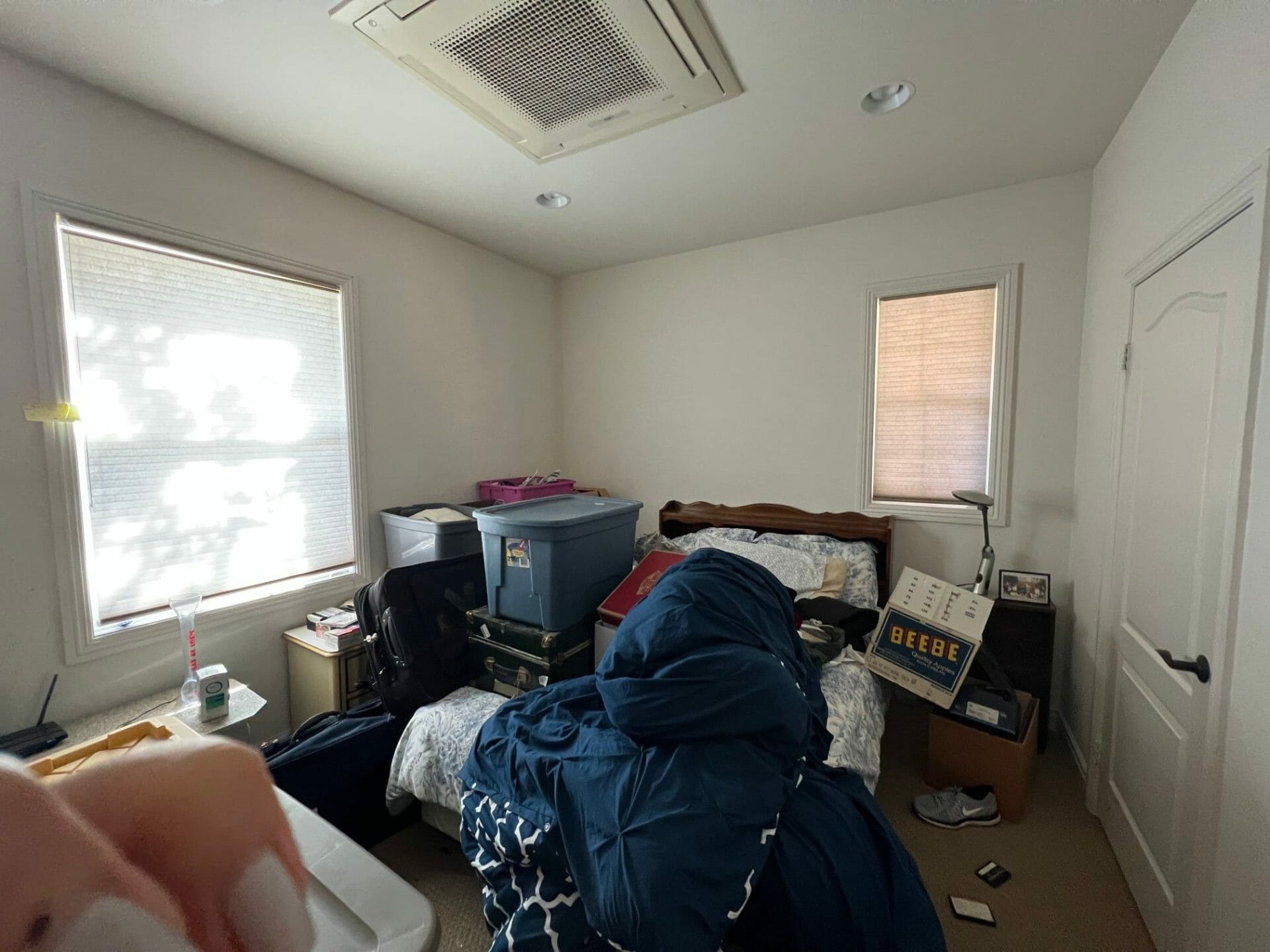 Before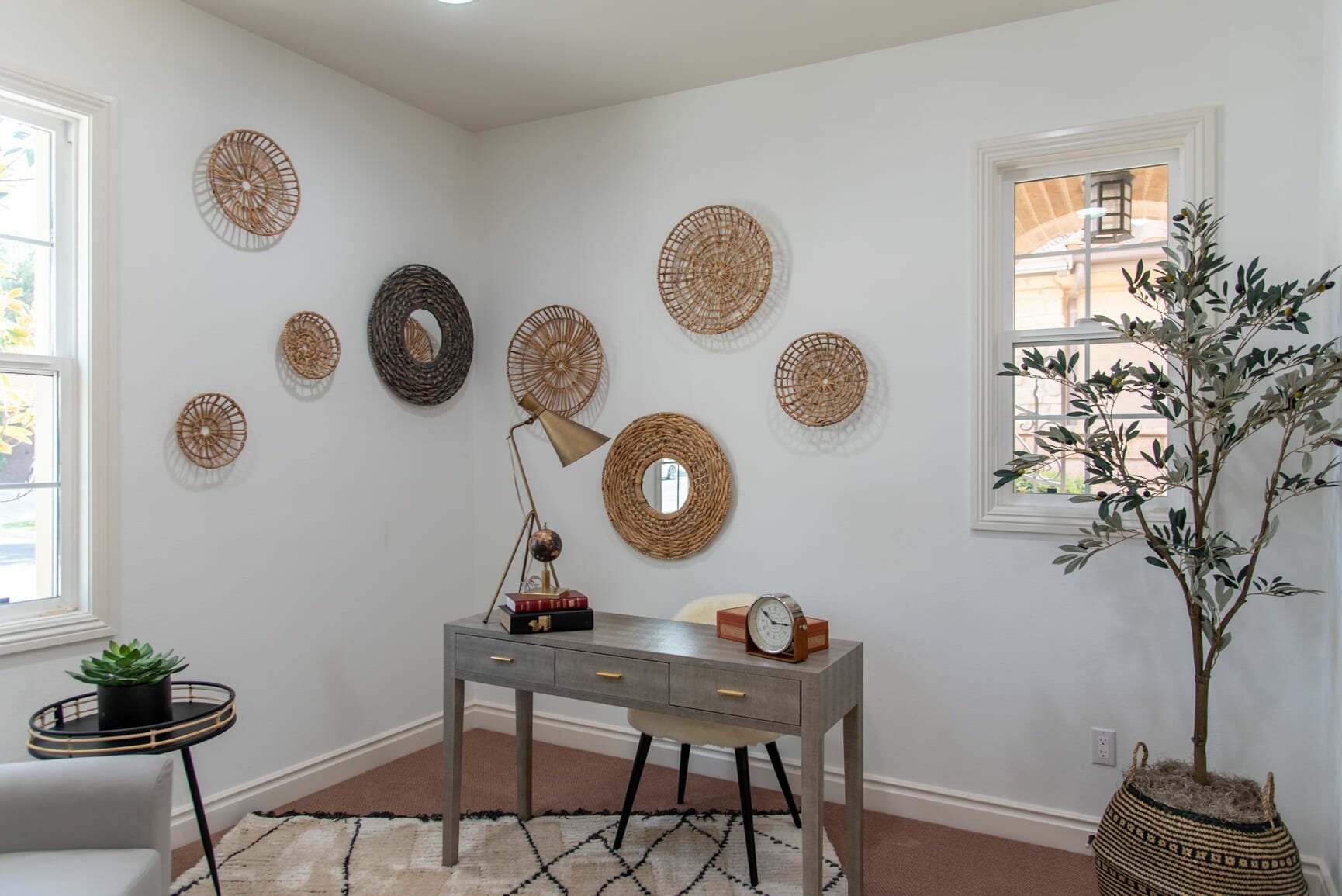 AFter
A Couple of First's
Amber Scott of Meraki Home Concepts, LLC, located in Pittsburgh, PA can be found on Facebook and Instagram @merakihomeconcepts, transformed this home in which she performed double duty.
"This home was my first listing as a realtor and my first vacant staging and is my first home I bought for myself in 2019. I lived in the property for a year and then was a rental property for a year and a half. Besides the vacant staging, the flooring, paint and front door were updated as well in the process."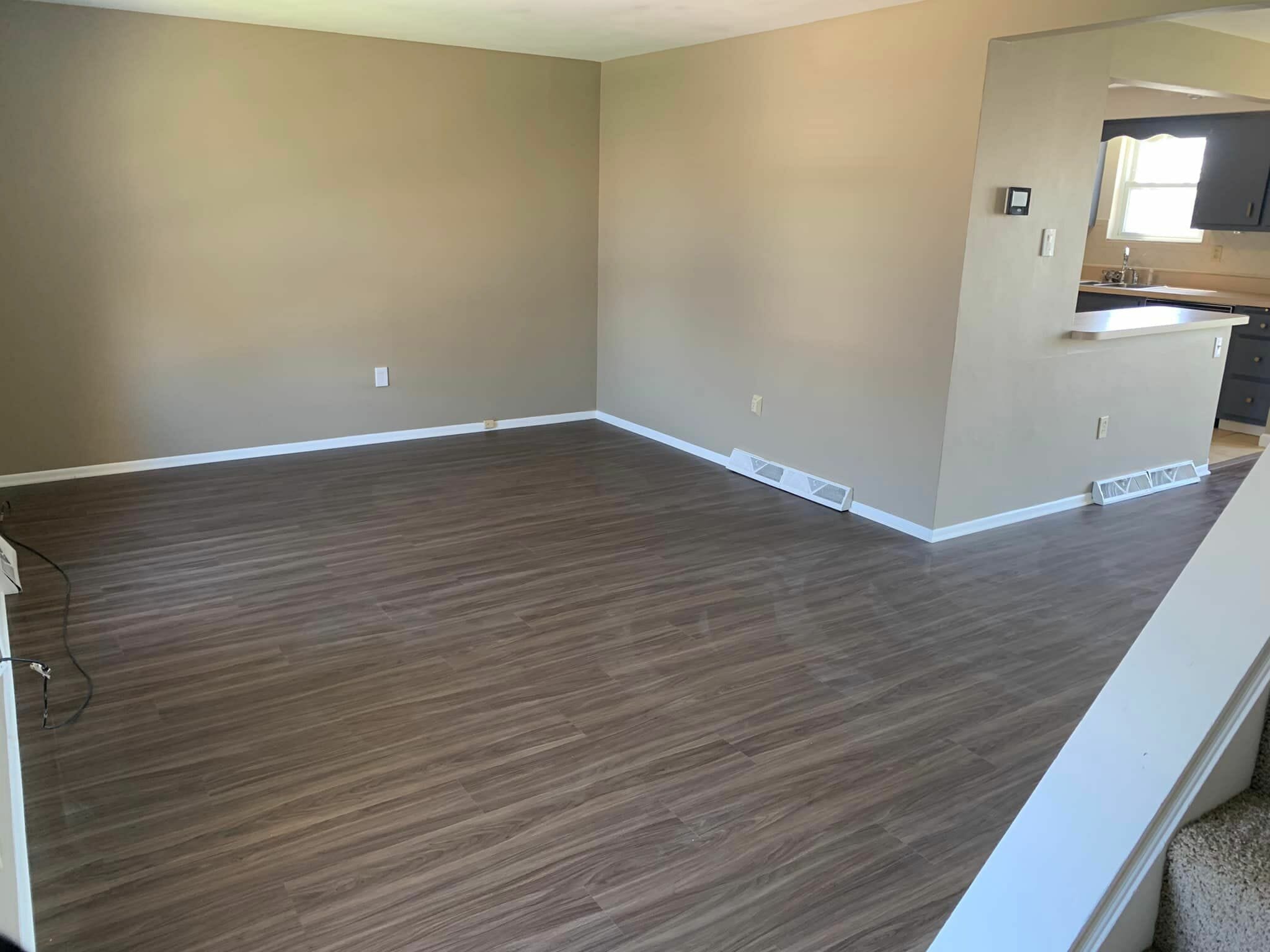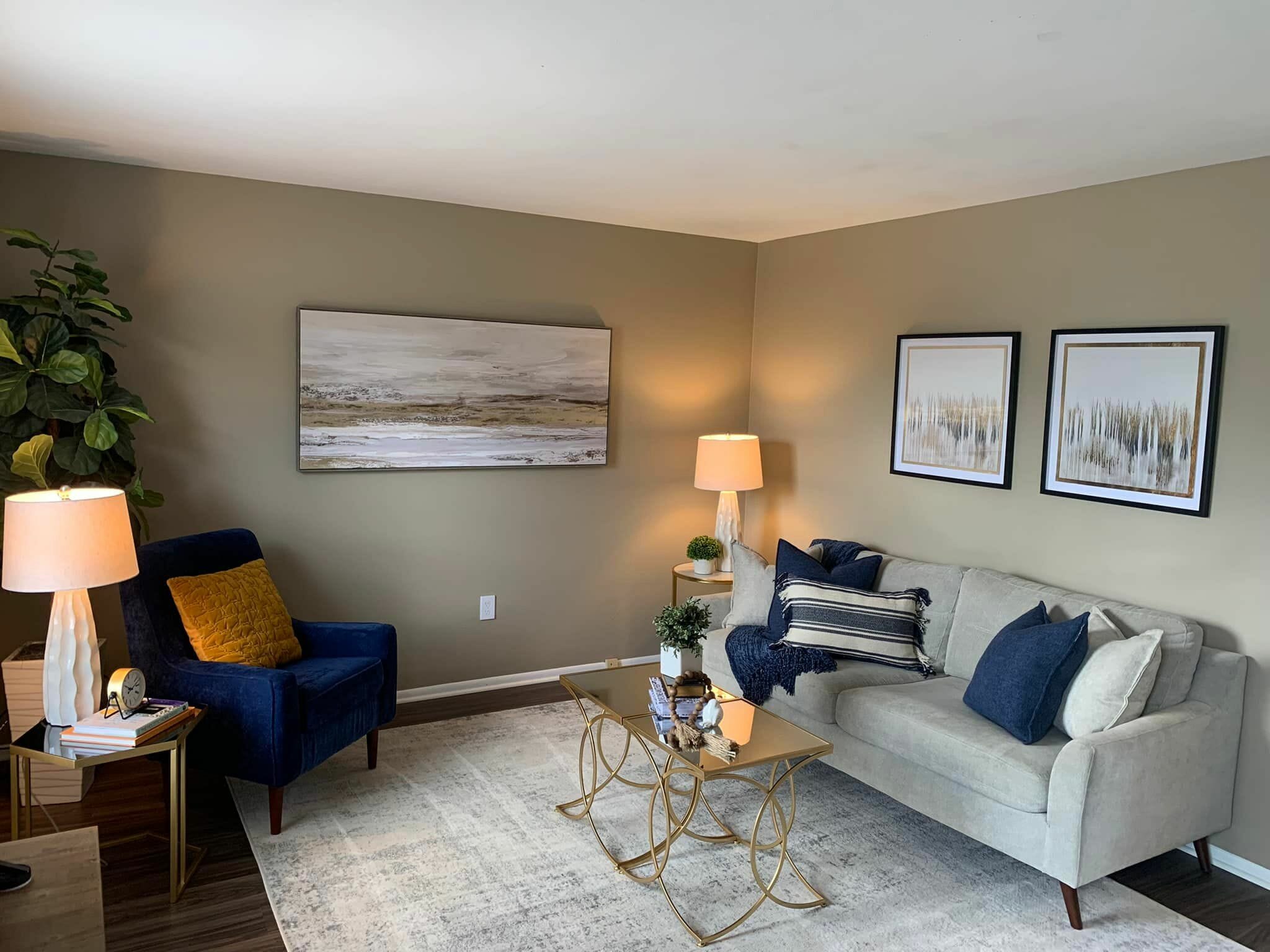 Vacation Rental Redesign
Brandi Barriger of B. Lyn Design located in Grand Rapids MI, updated this Airbnb in Charlotte, NC perfectly with a fresh, light colored coat of paint and some fantastic furniture. Wow!
"This was a redesign and decorate for an Airbnb. The entire unit was brown/beige and maroon. It looked like a thanksgiving meal gone bad. It needed some serious paint to make it appealing to renters. Owner wanted to appeal to the younger crowd that would be renting in that area."
New Build Design Fun
Deanna Casablanca, owner of Dee Casablanca Interiors serving the Chaska MN area and suburbs around Minneapolis MN, accomplished her goal of creating a comfortable space with this new build stage.
"This is a new build by Robert Thomas Homes located in Chaska, MN. My approach on design is that you must have fun and take risks. It's so important to feel good in space, it's not all about looks, it must be comfortable and engaging. My goal is to help everyone live in a home they thrive in. I work with every budget. In this home, I reused some of the clients existing furniture and sourced my goods from local shops and Homegoods. The cost of this sunroom was under $1000! I enjoy the hunt and finding the perfect pieces for my clients. This is proof that it doesn't have to cost a fortune to hire and work with a designer. I am excited to announce that I am offering $69 per room via Zoom. to help with your design needs. I absolutely love creating spaces where people enjoy living their best lives. Always remember, There's no place like home."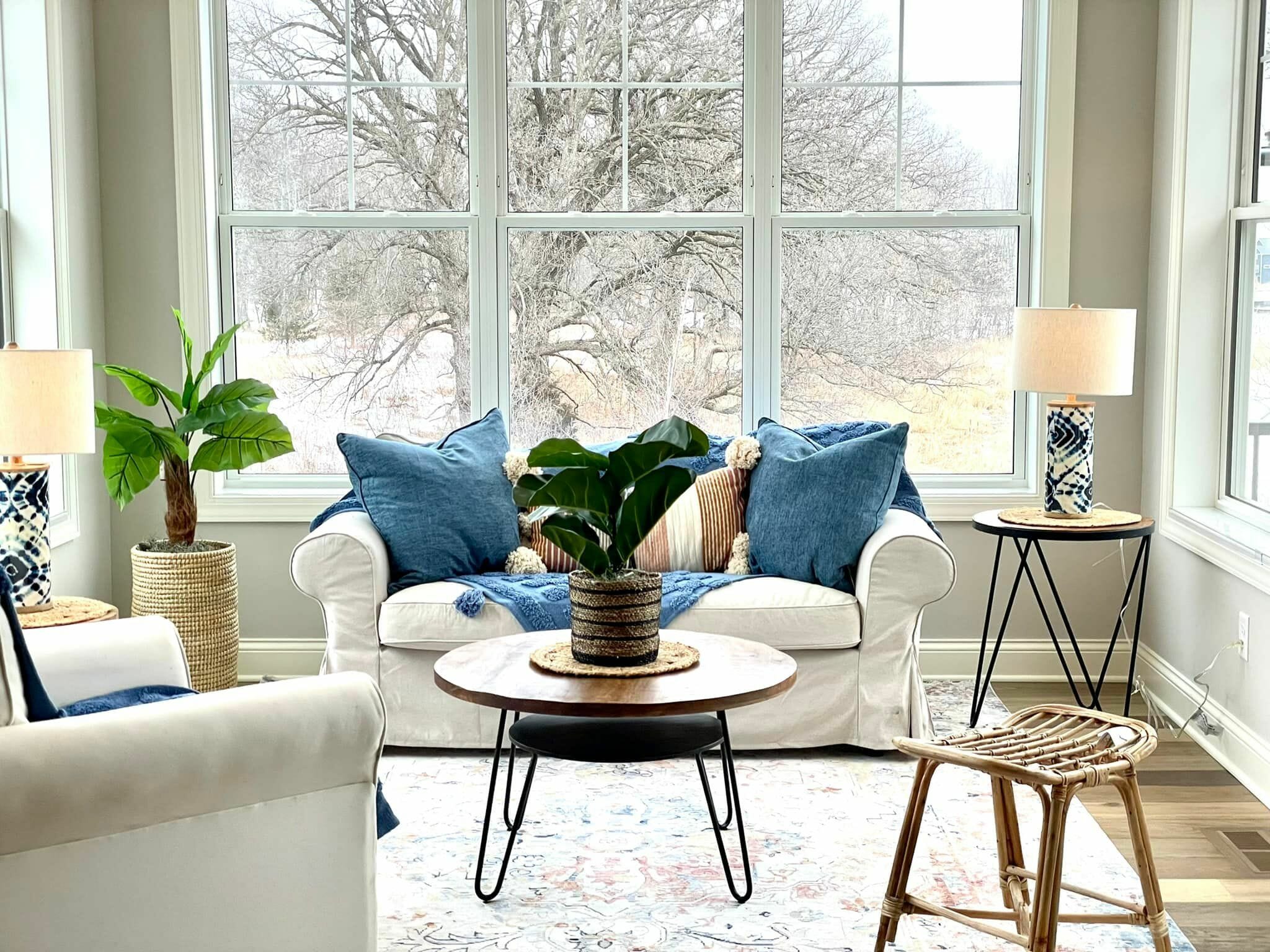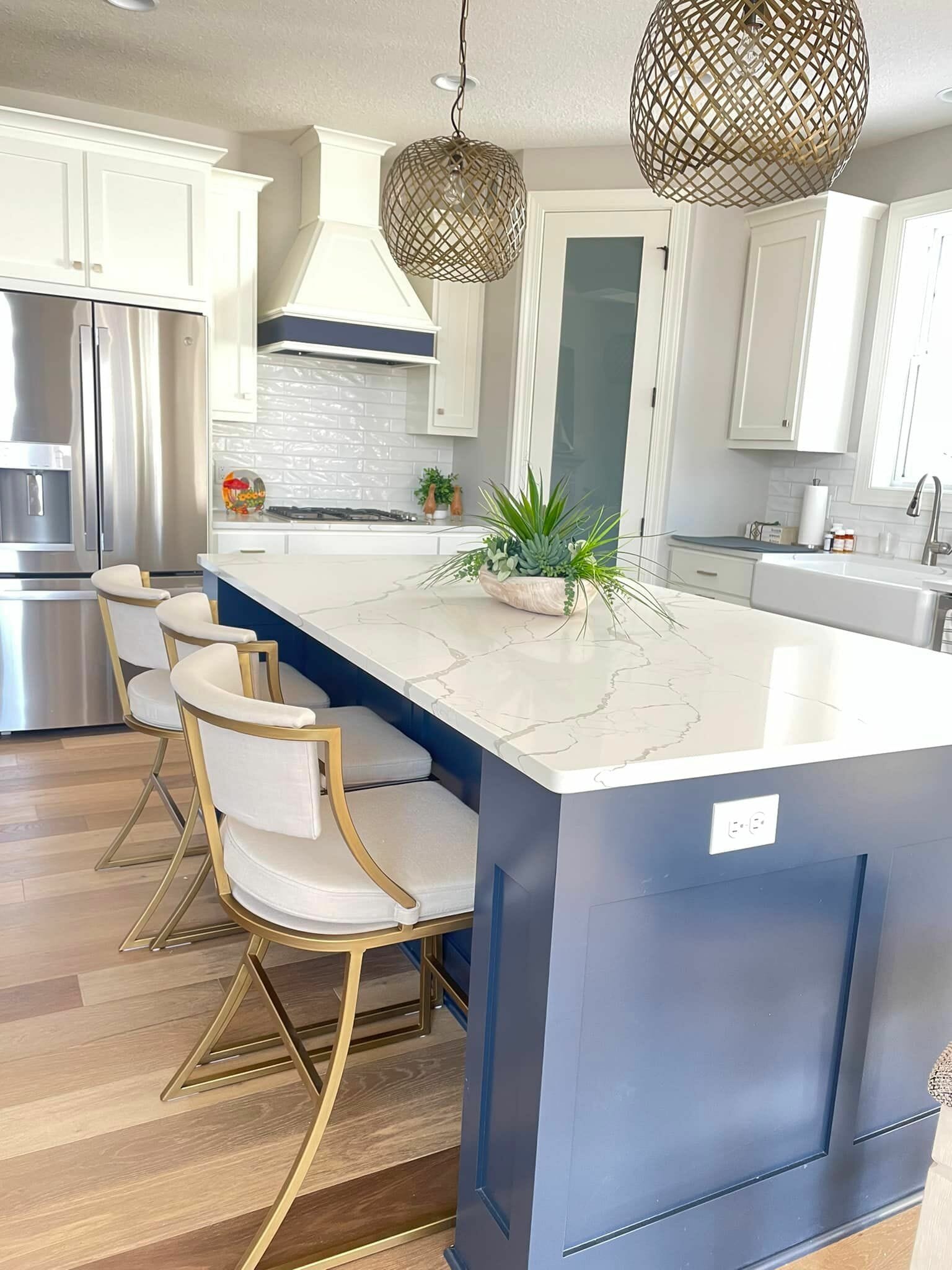 Discover how we compare with other staging trainings…
Not all staging certification training is equal, so we created a handy checklist for you to use when you shop and compare training providers.
Occupied Staging Joy
Rita Hanisch-Dunbar owner of Hanisch Designs serving the greater Sacramento, CA area found her niche with staging owner-occupied homes. Judging by her stunning winning photo, I'd say she chose wisely.
"This photo was taken in the family room of this owner occupied listing I had the pleasure of staging. The sellers were so lovely to work with and very motivated, had wonderful furniture, some fun accessories, and an expansive collection of beautiful cookbooks I got to 'shop' from and style with. It was a tremendous puzzle, however; I love that challenge.
The realtor as well as the sellers were absolutely smitten with how it turned out and how I was able to use almost entirely their furniture and rugs, simply rearranged them, either within the room or relocated from another and just filled the gaps with my accessory rentals to bring it all together. The home went under contract after 7days on market, no open house, 10 showings, full asking price (over $1.2M). Everybody was super pleased. 🙂
I found my niche specializing in owner occupied staging, enjoy the process, especially the transformations."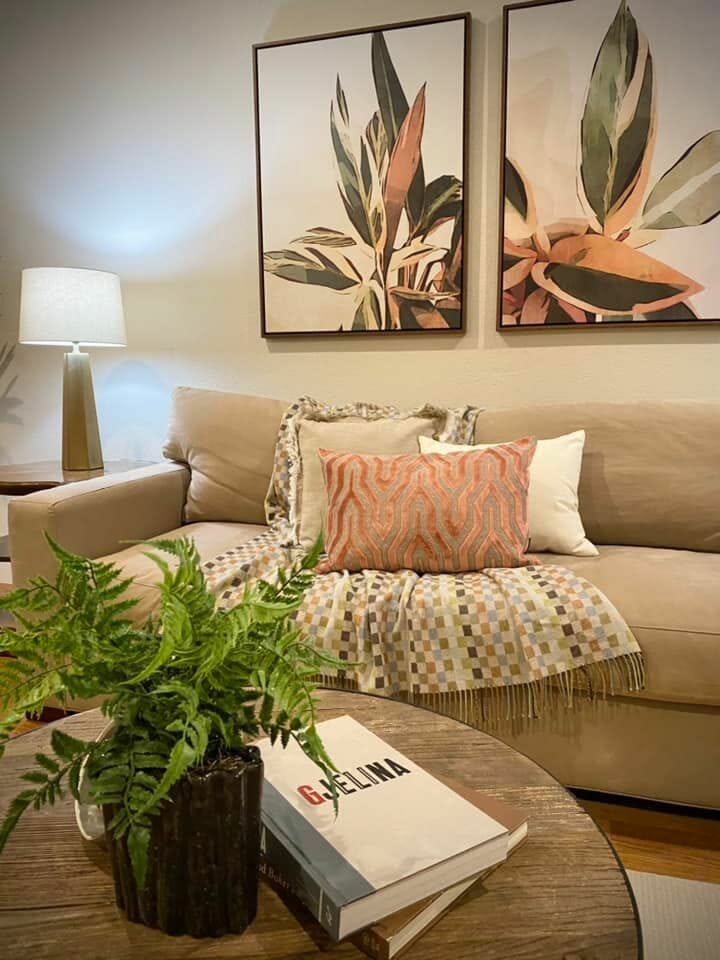 Signature Mirror Shot
Kerry Whippee of Shamrock Hill Design located in Baltimore, Maryland and serves the DMV area did a splendid job with this last-minute stage.
"This project was thrilling, as they all are. We got a call from a dear client on Tuesday with a frantic 911 plea, so we did everything we could to move things around and did the install on Thursday! The seller was outside working on landscaping while we were staging. He came in to grab some water and said, "I feel like I'm in the twilight zone. Whose house am I in? This can't be my house!" We don't often see sellers during our installs, so this was a special treat to receive such positive feedback.
We love a mirror shot! It's a signature picture we take on every project. And the candle in the second photo is from Bridgewater candle. Every candle purchased provides 3 meals to a child oversees."
Lighter, Brighter, Beautiful
Brenda Regenfelder, owner of Tailored Home Interiors serving SE Wisconsin (Milwaukee, Waukesha & Ozaukee counties) marvelously staged this dated home that sold in day!
"This home was beautiful architecturally but dated with the "Tuscan" colors of years back (red, gold, green) and many antiques. The homeowner was open to change so we had the entire interior painted SW-Navajo White. Changed out a few key light fixtures, edited their furniture and accessories and brought in more contemporary furniture, area rugs and accessories. I captioned this picture Lighter, Brighter, Beautiful! Home sold in 1 day, over ask with multiple offers!"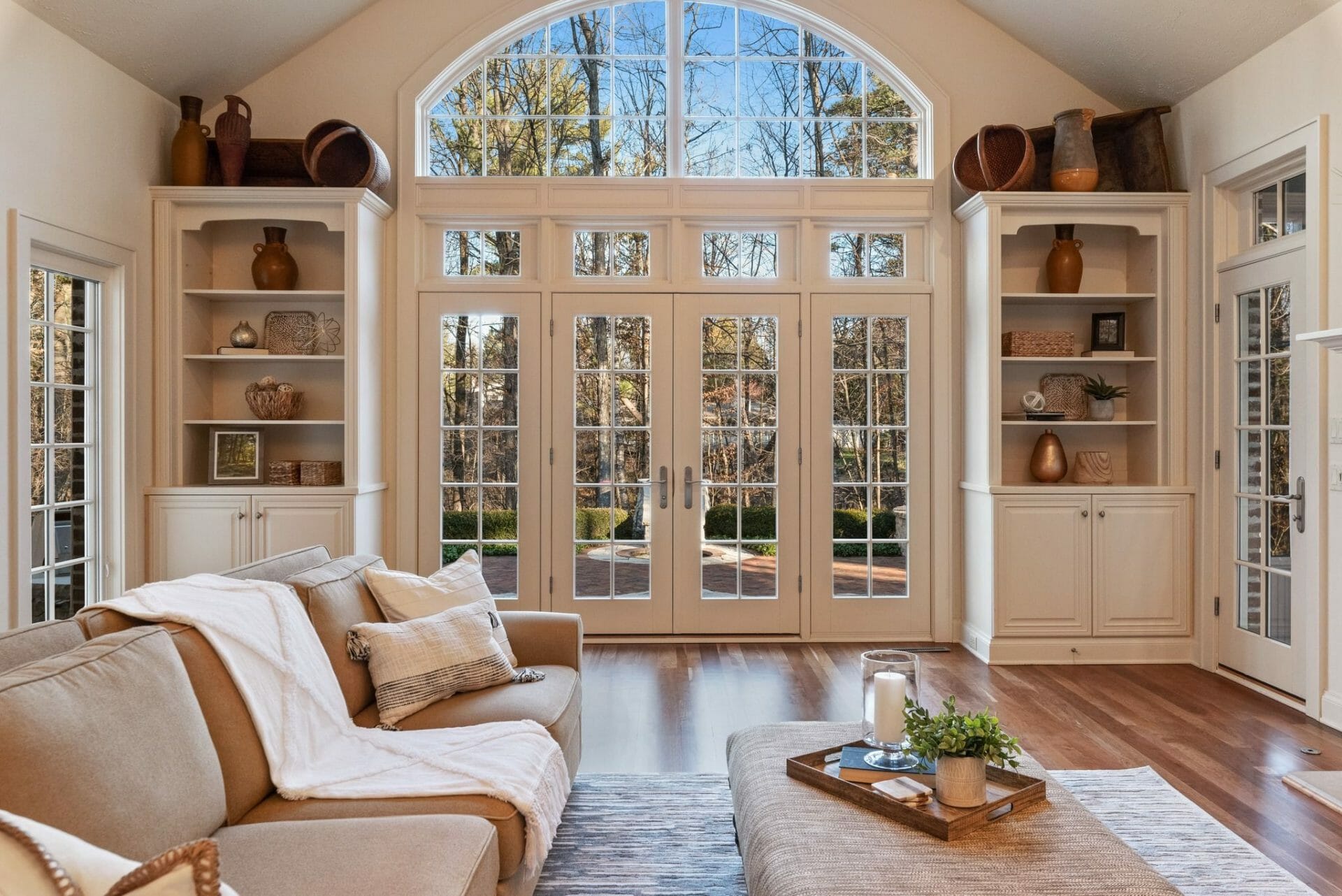 Texas Transformation
Laura Martin of Laura Lynn Interiors serving the Round Rock/Austin, TX area, put her HSR training to great use with these two completely different stages. The first stage was vacant and the second was occupied, and Laura knew exactly what to do to make them both exquisite.
"The office space is from a home I staged in Austin. The homeowners were just married and moving to a new place. The realtor wanted me to stage it vacant. With the walls already a light blue, I ran with the pallet and tried to make the office space located off the front entry and focal point. The champagne desk and artwork complimented the space with its french doors and finishes. I added a bicycle as well for local flair as Austin is known to be a cyclist haven.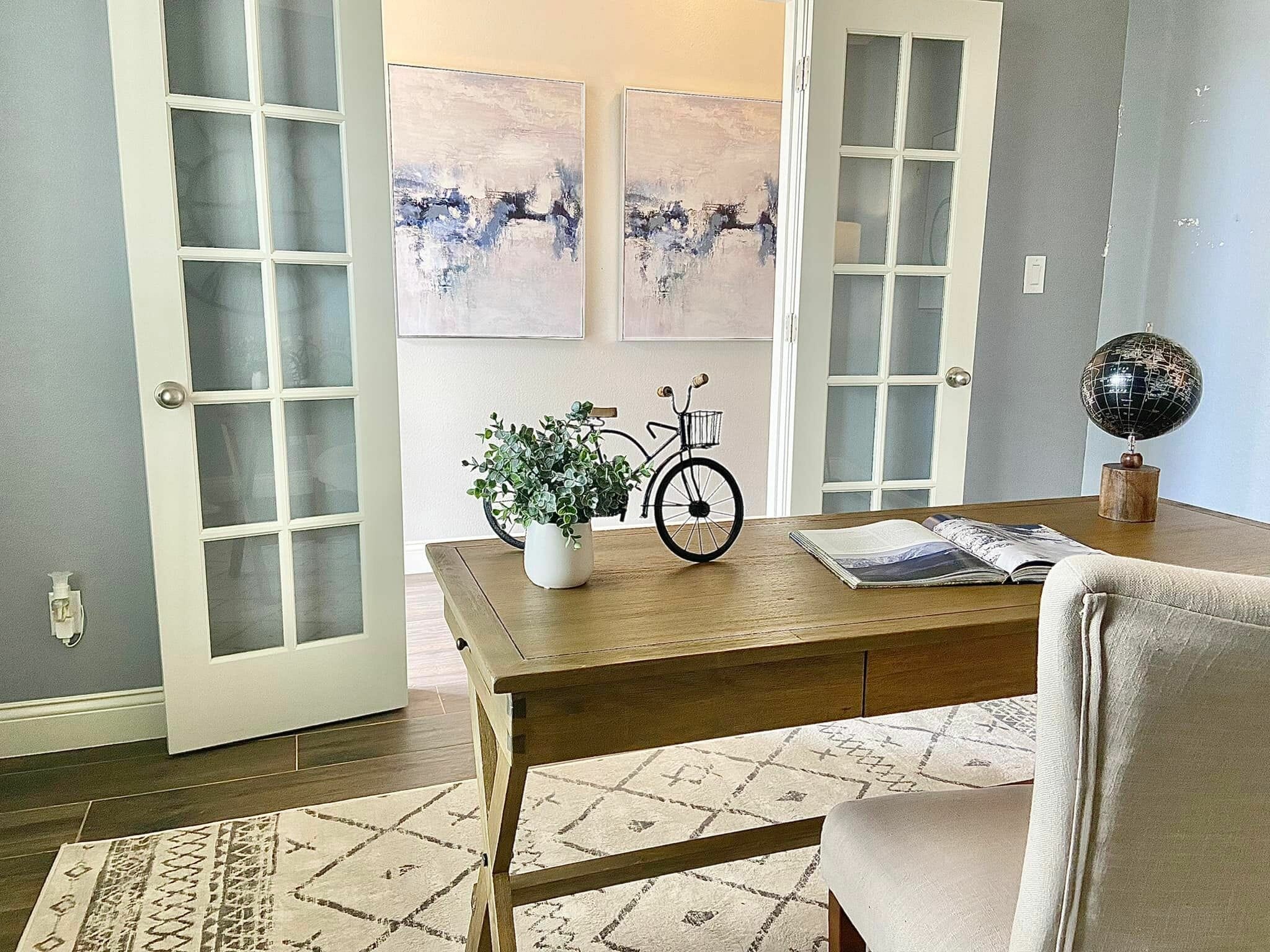 "The downtown high-rise condo was quite a challenge. The owner had a lot of decluttering and furniture editing to get done. A consultation was done a month where plans were made on preparing for staging day. The stage day itself was a lot of work as much still needed to be done upon arrival. With a lot of perseverance, the stage was finished, and the transformation was huge! We were looking for a downtown, modern vibe to appeal to the buyers it would attract. The slate blue walls gave a starting pallet to work with and I wanted to play off that to make the space look cohesive. The gray, black, and white were perfect compliments."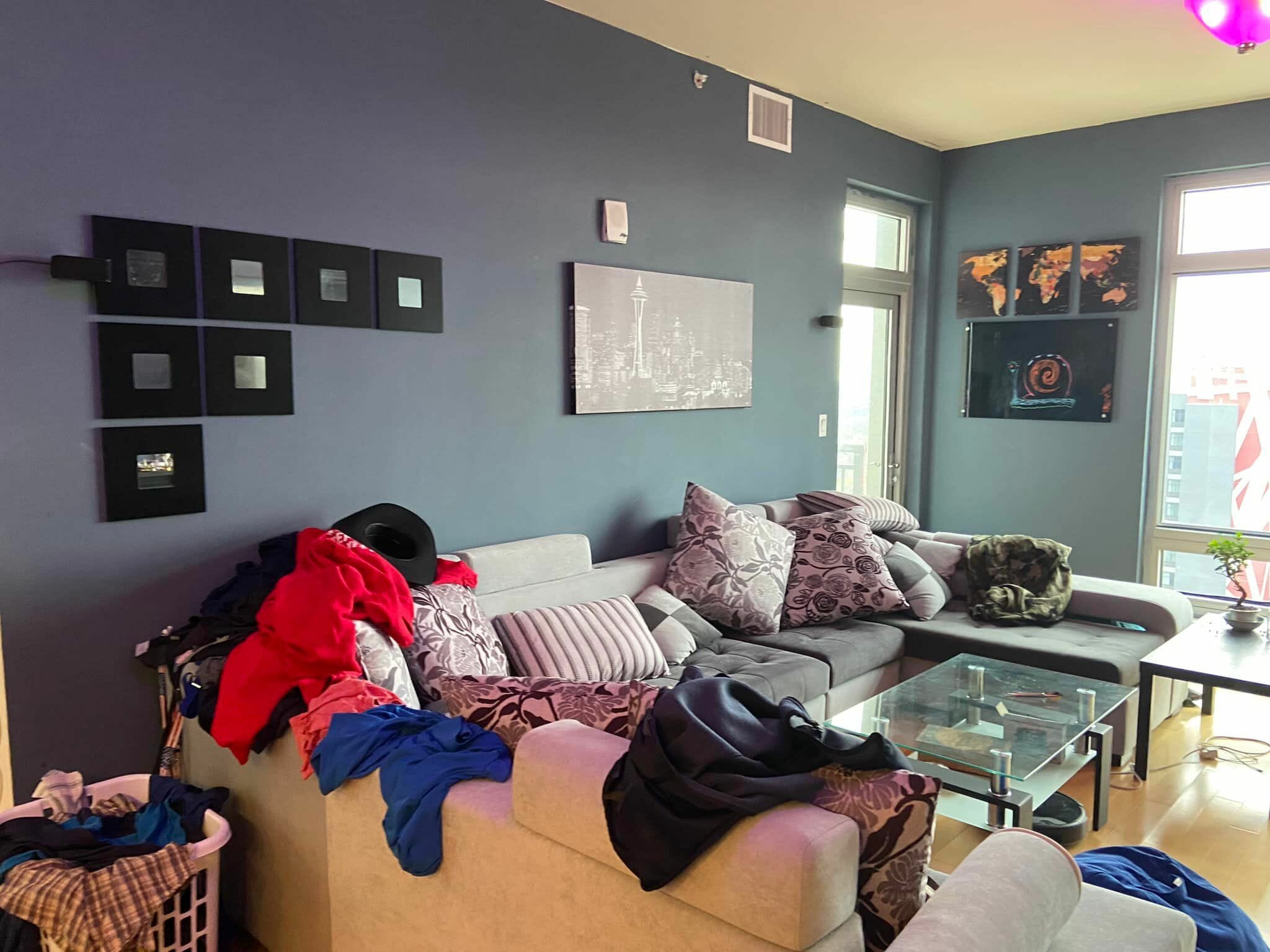 Before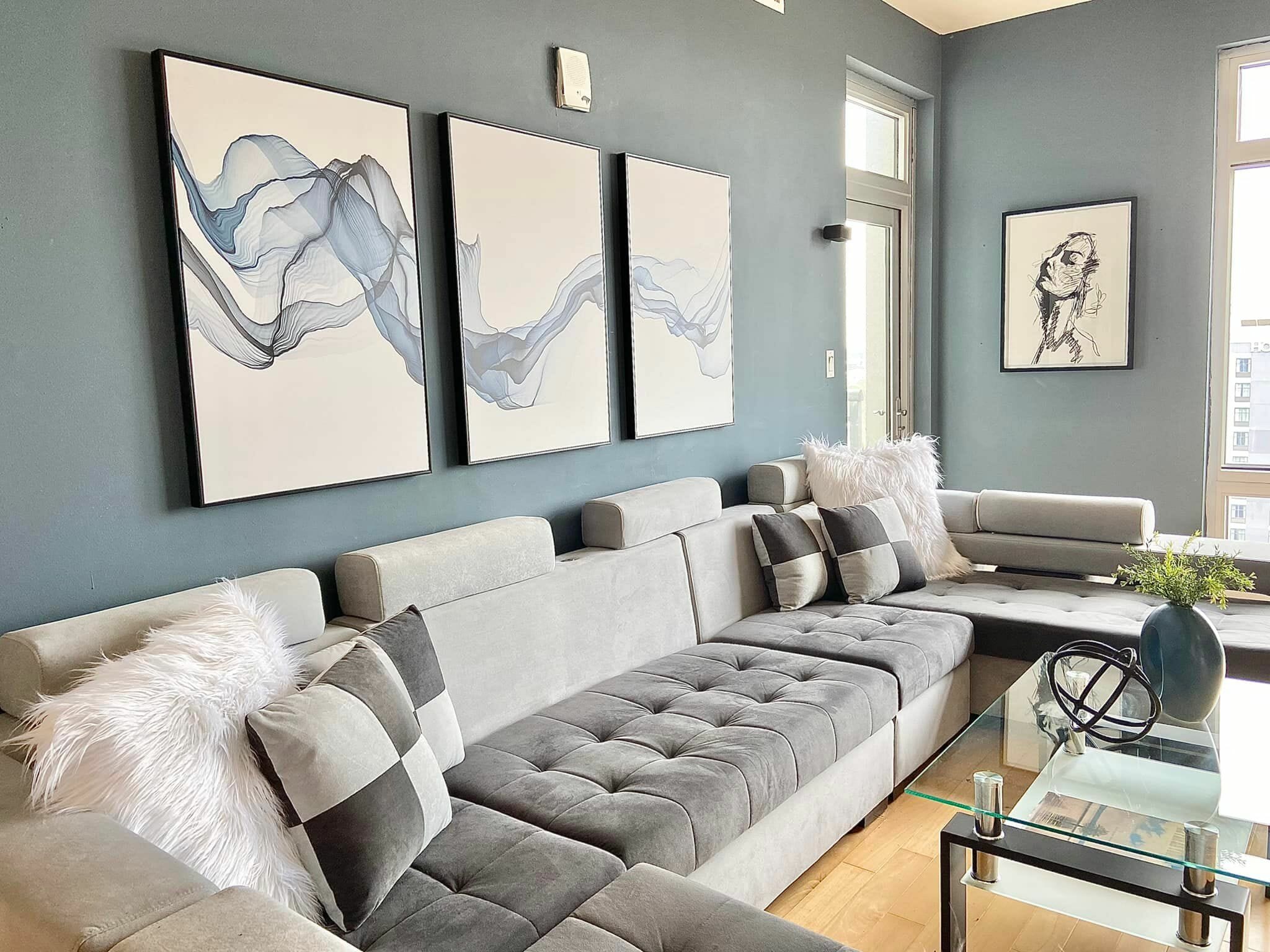 After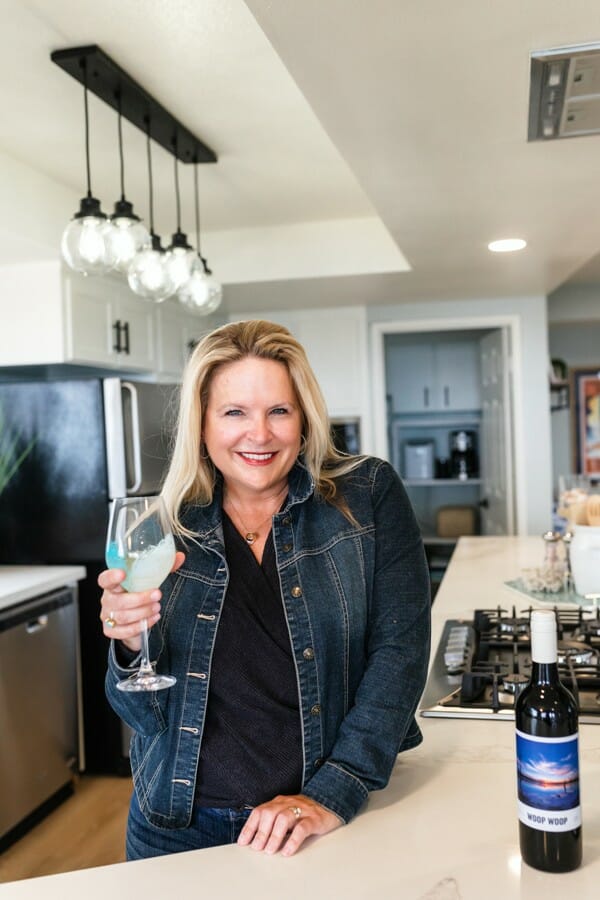 As you can see, each room has it's own unique style reflected by the amazing artists who have become home stagers!
If you're reading this and thinking about becoming a home stager and creating your own story…then watch my free video about how to become a home stager below…